AHHHHHHHHHHHHHH! Warstorm is the final book in the red queen series! NO! DON'T END!! But also, please end and everyone be okay so that I don't suffer any more heart attacks…. but also NOOOOOOOOO!
I adore this series. I picked up Red Queen around it's release date, and I loved it and cried a whole lot whenever I found out what the next books release date was(Waiting a year between books should be a crime).
They're so beautiful. But dark. And Shocking! (Yeah, I went there. My puns are too powerful now….. nothing can stop me!)
Basically, I'M REALLY EXCITED!!!! SCHRREEEEEE!
So, I decided that I would explain both the books and my feelings for this series in Gifs… In celebration for the finale…
SHOULD PROBABALY MENTION WHEN THE BOOK COMES OUT LIN!!!!! 
The release date for Warstorm is 15/05/2018!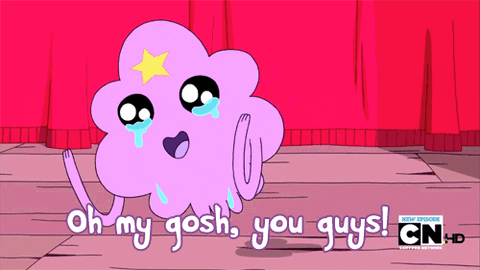 THE BOOKS:
Yes, I did express the everything in Adventure Time Gifs. Because I'm an adult….
More or less, reading this series for me had just been and constant state of:
WHICH IS FINE!
BOOK PAIN IS GOOD PAIN!!!!
No it's not make them stahhp!
I did have another post planned… but then I saw how close the release date for Warstorm was….and I got excited… I have exams soon….. they can wait….. this needs my attention more XD
Have you read the Red Queen series? Are you excited about Warstorm too?