THIS IS THE FIRST TIME I'VE EVER BEEN TAGGED FOR ANYTHING EVER!!!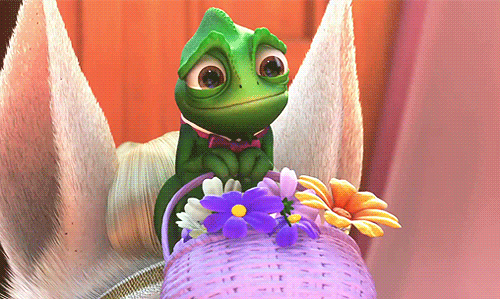 Thank you to Audra over at Audra's Book Blabbing for tagging me!
The original creator of the award stated: "the Mystery Blogger Award is an award for amazing bloggers with ingenious posts. Their blog not only captivates; it inspires and motivates. They are one of the best out there, and they deserve every recognition they get. This award is also for bloggers who find fun and inspiration in blogging; and they do it with so much love and passion."
Okie, I can be professional and stuff.
The Rules of the Tag!
Ensure you display the award logo and the rules
Thank the person who gave you the nomination
Link the original creator —> Okoto Enigma
List three facts about yourself (Oh boy this is going to be difficult)
Answer the questions left by the person who tagged you.
Nominate up to 20 bloggers and write about 5 questions for them to answer.
Three Facts About Me:
I don't know if anyone could tell buuuuuuut, I really like books. But not just any books. Oh no. I adore fantasy books. My ultimate goal in life is to inhale every fantasy book in existence so that one day I may write one.
I know how to make Pizza dough from scratch without having to look at the recipe. I have all the measurements and ingredients in my head. Because this is clearly an important survival skill. If the apocalypse breaks out, come find me. I CAN MAKE US PIZZA AND THE WORLD WON'T BE SO FULL OF DOOM AND GLOOM!!

KRUSTY KRAB PIZZA! YEAH! IT'S THE PIZZA! YEAH! FOR YOU AND MEEEEE! (I think that's how the song goes??)

I own two cushions that are pizza. And I sit with them when I read. Basically what I'm trying to tell you is that Pizza and books are literally my life. I have become a pizza that reads books. I am a rare being. FEED ME GOOD PIZZA AND EVEN BETTER BOOKS!
Questions From Audra:
What is one thing you have always wanted to do, but haven't had the chance to? I've always wanted to travel, but like not travel in the sense that I go to big cities and what not (although I would like to see some of the big cities). But more that I want to travel to ancient buildings and land-sites and to tall and old forests. That kind of travelling. That's what I really want to do.
Do you like re-tellings of your favourite books? Why or Why not? Does fan-fiction count? I… I have read fan-fiction before (who hasn't)… I thought that they were really well written and I liked them 😀
How do you motivate yourself when you're in a slump? If this refers to reading slumps, then I tend to read a whole load of blog posts about books, roam on Bookstagram, watch booktube videos the whole shebang until all my thought are about books. I get really inspired and then I just have the urge to read all the books. And then I do. Try. Yet my TBR doesn't budge, hahahaha—ha.
What is your favourite underrated movie? I quite enjoyed Hansel and Gretel: Witch Hunters (the movie with Jeremy Renner and Gemma Arterton). I've watched it a few times. I still like it. I might need to watch it again now 😀
What is your favourite restaurant? I don't go to restaurants much. Or at all. I just stay at home. Cook my own food. Eating in public is an event that requires a whole lot of planning and preparation on my part. Gotta syke myself up. But a few years ago I went to this pizza restaurant called 'Get Stuffed' and it was reeeeeaaaaaaally gooooood. If I ever find it again I would go back.
My Nominations:
My Questions to You Lovely Peeps!
What genre do you enjoy more when reading? Do you have a preferred genre?
What is your favourite food? (It can be a meal or a snack, Here I am thinking with my stomach. PIZZZZZAAAAAAAAA!) 😀
Is there any place in particular that you want to visit in the world?
Do you have a fictional world that you reaaaallllly want to go to?
What's your favourite TV show?
Thank you for tagging me! Thank you for reading my peeps!
Have a good day!