Top Ten Tuesday is a weekly meme hosted by That Artsy Reader Girl.
Today's prompt is "Bookstores/Libraries I've Always Wanted to Visit."
I don't often ponder on the idea of leaving the house unless it is for any of the following reasons:
I want to go for a walk in a spooky forest and become the local forest witch.
I need snacks.
I need to greet my dragon kin before they leave me behind for the other realms.
If my house was on fire…. I might consider leaving.
Someone lures me out with cake.
However…. I could make an for book related adventures. (I literally get all my books from Amazon because it's so much cheaper and I don't have to leave the house….)
Not gonna lie, it was so hard to come up with places that I want to visit. My dreams don't really go beyond books, and my books are in my house sooooo.
I came up with 7 bookstores/libraries that I want to visit. 2 are real places. 5 are fictional libraries I want to visit.
Real-life Bookstores
So, apparently the UK hasn't only got Waterstones??? There's a book store called Foyles, which I have never heard of before, and naturally I want to go see the pretty books. I want to smell the pretty books.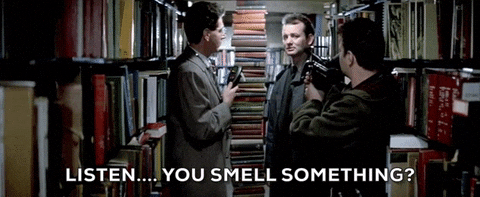 Aaaaaand I really want to visit a Barnes and Noble store. There's two floors of books. TWO! I saw a video of a B&N once and it had escalators. ESCALATORS! IN A BOOKSHOP!!! I would have the time of my life! (see: would literally waste said life because I would never leave).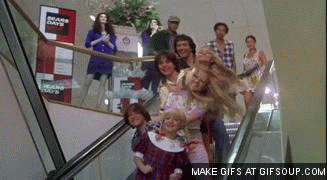 ---
 Fictional Libraries
Covers link back to Goodreads so you guys can check them out too!!
Strange the Dreamer by Laini Taylor
First and foremost. I really want to go to the library in Strange the Dreamer by. I'm still reading it (progress is slow…. I'm savouring it *self high-five for reasonable excuse*) but I love everything about it. I most definitely love the world. But, y'know, the library was once the royal palace so it's gonna be so majestic and beautiful and it has a LOT OF BOOOOOOOOOOKS!!! Also, imagine all the secret hallways and stuff that we can explore!!
Snow Like Ashes by Sara Raasch
Admittedly, we see more of libraries in the second book Ice Like Fire buuuuut in this book we meet Theron, who is such a book nerd. He has a study and it's more or less jam-packed with books and maps and all sorts. I really like the library setting in the second book though. Again, secret hidden passage ways and stuff.
Clockwork Angel by Cassandra Clare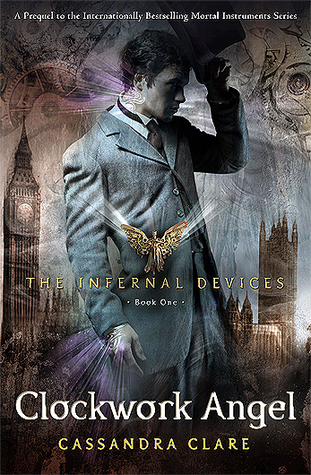 I don't know about you guys, but Cassandra Clare writes Library scenes really well?? I can SEE the library that Will and Tessa were sitting in. I can practically smell all the old books in there. And I really want to sit in there and just read… or nap. Or just be there really.
Throne of Glass by Sarah J Maas
The library in Adarlan's Castle is definitely somewhere I would like to go. For many reasons: 1) Palace + Library = Beautiful Architecture and Beautiful books (10/10 for that alone tbh), 2) Cinnabun Dorian likes to adopt the books that are deemed "unsuitable for library rotation – meaning there are free books up for grabs, 3) Old, hidden passage ways… I feel like there's a theme here.
A Court of Thorns and Roses by Sarah J Maas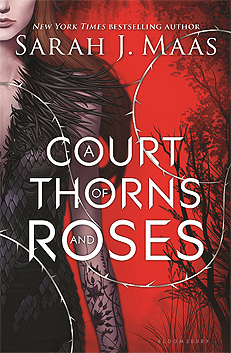 So there are actually a few libraries in this series that I would like to visit. First, I'd like to visit the library in the Spring Court, I feel like it would be pretty?? Like, spacious and roses out the window kind of pretty.
Then I'd like to visit the library in the Night Court (the one that's run by the Priestesses), because I am sooooo down for LEVELS OF LIBRARY!!! There would be so many books and people don't go there so…. loads of books and basically no people. My kind of environment!!
I feel like Helion's library would be one to behold. It wasn't in the first 4 books, but I feel like it could be one of two things. It could be tidy, everything organised and neat. Or it could be messy as heck, "Organised chaos", with papers everywhere, books stacked to fall over. I don't know. I feel like it would beat the other libraries of Prythian.
---
What Bookstores/ Libraries do you really want to visit??? Which fictional Library do you want to visit most?? Would you prefer a lovingly messy library or a pristine and organised library???