Ah. Another year, another long list of books that I will forever be locked in the dark magic of the void screaming about. There is no leaving the void. As soon as you read these books, you're gone. You become one with the book. You'll care for nothing but the book. No one can touch YOUR BOOK!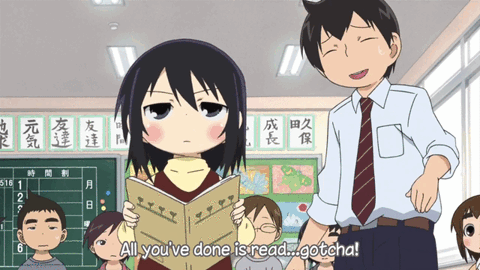 I think it's safe to say this year was a good reading year for me! I had to lower my Goodreads goal from 100 to 50 (HAhaHAhahhaha, who let me set this goal last year??? WHO??? Oh… it was me, wasn't it??) but I had no 1 or 2 or 3 star reads, there was a 3.5… but I didn't hate it? I just didn't like some parts of it.
MOVING ON!
In regards to my reading, blogging and writing I didn't achieve everything I had planned to. BUT! I did make some progress, so I achieved a little something!!! Which is good!
But bACK TO THE BOOKS!!! I read 52 of them this year, some of which were re-reads!! Which is also better than last year!!! by 2 books but IT COUNTS!!!
LOOK AT MY FANCY CHARTS!!
I read… a lot of manga…. BUT ALSO A LOT OF FANTASY!! I don't think anyone is surprised there…
Next year I hope to read a wider range of genres because 5 is just…. sad.
BUT IT'S BETTER THAN LAST YEAR!! Last year I only read contemporary and a boat load of fantasy.
The "other" is the tiniest amount (meaning like one or two of either) of poetry and comic collections.
But I can't believe I read that much manga?? Looking at the graph is a little surprising…. I never really talk about manga on here, I do enjoy it. But I could have sworn I had read more YA than this??
OOOOO! Also, just to note. One of the books in the Fantasy statistic is ACTUALLY New Adult!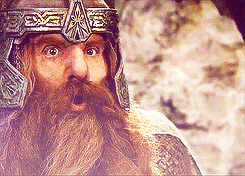 I know.
WHO AM I????
It was ok… if you want the ity bity details, the NA was the 3.5 star review. Shhhhhhhhhhh.
But that's not why we're gathered here today. Oh no. We're here to squeal about our favourite books of the year!
And so.
Without further ado.
BEHOLD MY FAVOURITE BOOKS OF THE YEAR!!!
All covers link to Goodreads so you guys can check them out too! You can most definitely come back and scream about them with me!
Sorcery of Thorns by Margaret Rogerson: My gosh that cover gets me every time. So gorgeous. So beautiful. But also. The book inside the beautiful cover is absolutely beau- the word "beautiful just fits this book so well that I'm just gonna keep repeating it. So. Beautiful. If I could only pick 5 books to read for the rest of my life forever, and I couldn't read anything else. This book would be one of them. It's got everything you could ever need! Great Libraries, magical books that will join all of your conversations or just screech at you for fun, a grand mystery against a ticking clock to doomsday, lots of magic, and romance. The beautiful, squishy romance that I was rooting for from the start! (My Review!)
now I want to reread… oh no…. I don't think this list was a good idea to write while I was making reading plans for next year…. it's going to be full of rereads…
The Entirety of The Raven Cycle by Maggie Stiefvater: Never have I been so wholly and utterly captivated by a series before. Like, I literally can't get this world out of my head. And I don't want to! I'm pretty ashamed to have only just read The Raven Cycle this year, but worry not my friends. I. Am. Obsessed. And I have no plans, nor do I ever see myself ever not being in love with this series. I literally want to be buried with these books. As a ghost I will perform a little bit of necromancy, resurrect myself, aaaaand reread! It will be a seasonal occasion. I will come back from the dead to read it four times a year. If I don't…. someone put a book on necromancy in my grave for me. our little secret though k? (My Review for The Raven Boys)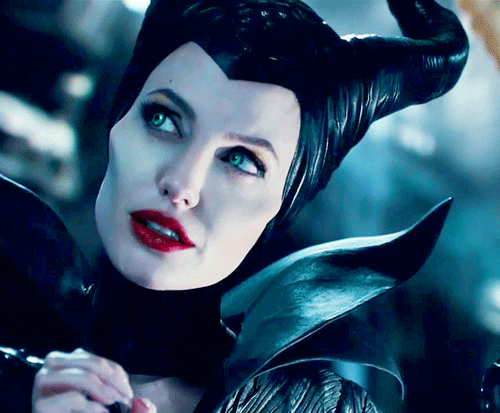 Call Down the Hawk by Maggie Stiefvater: As above. I will be come back from the dead to read these books. I will quite literally devour anything Maggie Stiefvater writes, but at double the speed if it is in anyway related to the world of The Raven Cycle. I can't even scream loud enough to convey how excited I am about having a new series following our boi Ronan… I'd break my voice box. (My Review!)
Black Bird of the Gallows by Meg Kassel: If ever a book was to be described as a breath of fresh air… it would be this one. If you're looking for an amazing YA paranormal romance in which our female MC is actually a bit spooked by this new, pretty cute, definitely not fully human guy in town, then this is the book for you! Also, sad black birds that just want to be loved and need a thousand hugs tbh, and angry sad bee people. Very sad. ALSO!!! I got the second book for Christmas!! So gueessssss whaaaaat Iiiiii'm reaaaaading neeeext?? I'm very excited. It follows the sad bee dudes in first person. I'm here for it. You don't need to read them in order, they follow different characters and stories!
Serious Moonlight by Jenn Bennett: I've enjoyed a lot of (okay… all of) Jenn Bennett's previous books, so I had Serious Moonlight pretty high up on my "New Releases I'm going to keep chanting the title of until I get a copy in my hands" list. I literally dropped everything to read this and I dEvOuReD iT!! If you want a fluffy romance with a side/main plot of uncovering the identity of a mysterious, anonymous author for SPOILERY REASONS but also fun, then dive into this one!!
This Mortal Coil by Emily Suvada: I think this might be the book that surprised me most this year! Initially I hadn't actually heard of it? I think I may have seen a picture of two of it on bookstagram but it wasn't the main focus of the photos. But then I kept seeing these great reviews for this book. And so impulsively, thank you impulsive past me, I bought it. And read it. And loved it very much. I do love a good dystopian, but this one had so many twists and turns and I enjoyed every single one. This book has gene hacking in it, which… tbh would be really useful. You can change things about yourself by downloading apps, so give me the app that makes me not need sleep. TBR I'm coming to get yooou!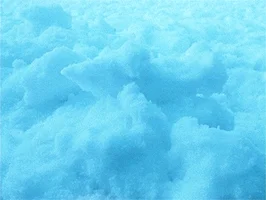 The Darkest Part of the Forest by Holly Black: I'm currently reading The Cruel Prince by Holly Black and had I finished it this year, I have no doubt it would have been on this list because I am loving it so far! However, from reading TDPotF I could very easily see why Holly Black is dubbed the Faerie Queen. Because she is. This book was a wild ride from start to finish tbh, and I loved it. It's the type of book that would make you get lost in a forest because you were to busy searching for portals to different world to realise you've stumbled too far.
Which means it's great! Keep going! And if you find those portals, let the rest of us know!
Wicked Fox by Kat Cho: I do have a full review for this one up on my blog, and if you've read it (or tried to… my reviews are so messy T . T) you'll know that the epilogue didn't really sit right with me. Epilogue aside though… I ADORED THIS BOOK! I devoured this book like Miyoung and her mother devour the souls of men (hehe book jokes) and I would highly recommend it! Jihoon is one of my favourite disaster sons, and my heart goes out to him tbh. He deserves so many hugs and a whole truckload of cake. Miyoung could use one heck of a nap, and a few days to binge Kdramas. If I could describe this book in a few choice words, they would be: magical, emotional (just thinking about Jihoon's Halmeoni is making me tear up a little) and exquisite.
The Wish Granter by C. J. Redwine: Now when I tell you this book had me on edge, you best believe it. Never have I read a book where I thought "There is literally no way they can get round this. That's it. They've lost. All hail the Great Evil." But then I read The Wish Granter…. I literally didn't know how the main characters were going to scoot themselves round this one. I thought for sure there would be no happy ending, just some ending pages filled with doom. Also, the MC really loves pie, and I related to her so hard when she said "Dancing is for people who don't truly appreciate the buffet." My new queen!
QQ Sweeper by Kyousuke Motomi: I figured since I read so much manga I'd share one of the ones I enjoyed!! QQ Sweeper follows the story of Kyutaro Horikita who is a cleaning expert, basically he's called a Sweeper because it's his job to "sweep" away all the demons. If a place gets dirty, demons spawn. Now that I think about it, the demons are like nasty bugs. If they find a dirty place, they're going to live there. And then Fumi Nishioka comes on the scene and can see the demons and learns to cleanse them. It was a cute, fun story and I really enjoyed it! The art was so lovely too, I definitely need to get my hands on the next book!
---
This is my official end of year wrap up post, and I'm also linking it up with Top Ten Tuesday's prompt which is "Favourite Reads of 2019", it feels good to wrap up the year. I have quite a bit planned for next year! Both for my blog and for my reading and well… me.
How was your 2019?? What were your favourite books of 2019?? Did you read many genres or just a few?? Do you have grand reading plans for next year?? Have you read any of my favourites?? Come scream with me about them!