Ah yes.
A new year has dawned.
You know what that means?
NEW BOOKS!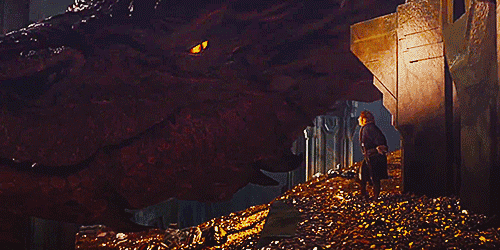 So, whip out those empty notebooks, cute pens and your super fresh, squeaky clean calendar. Because, let me tell you, there are so many drool worthy books coming out this year! AND THIS LIST IS ONLY HaLF OF THAT!!!!
There's going to be a lot of drooling this year, let me tell ya…
This here, is what I'd like to call my ultimate New YA Releases for the first half of 2020 list, I'm also tying this in with today's Top Ten Tuesday prompt which is "Most Anticipated releases for the first half of 2020!"
All book covers will link to Goodreads so fly my dragon friends!
ADD THEM ALL!!!
DEVOUR ALL!!
Sequels will also be on this list but the Goodreads link will take you to the first book in that series. All synopsis's are also taken from Goodreads!
January 
Scavenge the Stars by Tara Sim (Scavenge the Stars #1)
Expected Publication: 7th of January
Synopsis:
When Amaya rescues a mysterious stranger from drowning, she fears her rash actions have earned her a longer sentence on the debtor ship where she's been held captive for years. Instead, the man she saved offers her unimaginable riches and a new identity, setting Amaya on a perilous course through the coastal city-state of Moray, where old-world opulence and desperate gamblers collide.
Amaya wants one thing: revenge against the man who ruined her family and stole the life she once had. But the more entangled she becomes in this game of deception—and as her path intertwines with the son of the man she's plotting to bring down—the more she uncovers about the truth of her past. And the more she realizes she must trust no one…
---
Infinity Son by Adam Silvera (Infinity Cycle #1)
Expected Publication: 14th of January
Synopsis:
Growing up in New York, brothers Emil and Brighton always idolized the Spell Walkers—a vigilante group sworn to rid the world of specters. While the Spell Walkers and other celestials are born with powers, specters take them, violently stealing the essence of endangered magical creatures.
Brighton wishes he had a power so he could join the fray. Emil just wants the fighting to stop. The cycle of violence has taken a toll, making it harder for anyone with a power to live peacefully and openly. In this climate of fear, a gang of specters has been growing bolder by the day.
Then, in a brawl after a protest, Emil manifests a power of his own—one that puts him right at the heart of the conflict and sets him up to be the heroic Spell Walker Brighton always wanted to be.
Brotherhood, love, and loyalty will be put to the test, and no one will escape the fight unscathed.
---
A Castle in the Clouds by Kerstin Gier:
Expected Publication: 28th of January
Synopsis:
Way up in the Swiss mountains, there's an old grand hotel steeped in tradition and faded splendor. Once a year, when the famous New Year's Eve Ball takes place and guests from all over the world arrive, excitement returns to the vast hallways.
Sophie, who works at the hotel as an intern, is busy making sure that everything goes according to plan. But unexpected problems keep arising, and some of the guests are not who they pretend to be. Very soon, Sophie finds herself right in the middle of a perilous adventure–and at risk of losing not only her job, but also her heart.
---
This Vicious Cure by Emily Suvada (This Mortal Coil #3)
Expected Publication: 28th of January
Synopsis (of book #1, This Mortal Coil):
When a lone soldier, Cole, arrives with news of Lachlan Agatta's death, all hope seems lost for Catarina. Her father was the world's leading geneticist, and humanity's best hope of beating a devastating virus. Then, hidden beneath Cole's genehacked enhancements she finds a message of hope: Lachlan created a vaccine.
Only she can find and decrypt it, if she can unravel the clues he left for her. The closer she gets, the more she finds herself at risk from Cartaxus, a shadowy organization with a stranglehold on the world's genetic tech. But it's too late to turn back.
There are three billion lives at stake, two people who can save them, and one final secret that Cat must unlock. A secret that will change everything.
---
February
All the Stars and Teeth by Adalyn Grace (All the Stars and Teeth #1)
Expected Publication: 4th of February
Synopsis:
She will reign.
As princess of the island kingdom Visidia, Amora Montara has spent her entire life training to be High Animancer—the master of souls. The rest of the realm can choose their magic, but for Amora, it's never been a choice. To secure her place as heir to the throne, she must prove her mastery of the monarchy's dangerous soul magic.
When her demonstration goes awry, Amora is forced to flee. She strikes a deal with Bastian, a mysterious pirate: he'll help her prove she's fit to rule, if she'll help him reclaim his stolen magic.
But sailing the kingdom holds more wonder—and more peril—than Amora anticipated. A destructive new magic is on the rise, and if Amora is to conquer it, she'll need to face legendary monsters, cross paths with vengeful mermaids, and deal with a stow-away she never expected… or risk the fate of Visidia and lose the crown forever.
I am the right choice. The only choice. And I will protect my kingdom.
---
The Gravity of Us by Phil Stamper:
Expected Publication: 4th of February
Synopsis:
As a successful social media journalist with half a million followers, seventeen-year-old Cal is used to sharing his life online. But when his pilot father is selected for a highly publicized NASA mission to Mars, Cal and his family relocate from Brooklyn to Houston and are thrust into a media circus.
Amidst the chaos, Cal meets sensitive and mysterious Leon, another "Astrokid," and finds himself falling head over heels—fast. As the frenzy around the mission grows, so does their connection. But when secrets about the program are uncovered, Cal must find a way to reveal the truth without hurting the people who have become most important to him.
---
The Queen's Assassin by Melissa De La Cruz (Queen's Secret #1)
Expected Publication: 4th of February
Synopsis:
Caledon Holt is the Kingdom of Renovia's deadliest weapon. No one alive can best him in brawn or brains, which is why he's the Guild's most dangerous member and the Queen's one and only assassin. He's also bound to the Queen by an impossible vow–to find the missing Deian Scrolls, the fount of all magical history and knowledge, stolen years ago by a nefarious sect called the Aphrasians.
Shadow has been training all her life to follow in the footsteps of her mother and aunts–to become skilled enough to join the ranks of the Guild. Though magic has been forbidden since the Aphrasian uprising, Shadow has been learning to control her powers in secret, hoping that one day she'll become an assassin as feared and revered as Caledon Holt.
When a surprise attack brings Shadow and Cal together, they're forced to team up as assassin and apprentice to hunt down a new sinister threat to Renovia. But as Cal and Shadow grow closer, they'll uncover a shocking web of lies and secrets that may destroy everything they hold dear. With war on the horizon and true love at risk, they'll stop at nothing to protect each other and their kingdom in this stunning first novel in the Queen's Secret series.
---
The Shadows Between Us by Tricia Levenseller
Expected Publication: 25th of February
Synopsis:
Alessandra is tired of being overlooked, but she has a plan to gain power:
1) Woo the Shadow King.
2) Marry him.
3) Kill him and take his kingdom for herself.
No one knows the extent of the freshly crowned Shadow King's power. Some say he can command the shadows that swirl around him to do his bidding. Others say they speak to him, whispering the thoughts of his enemies. Regardless, Alessandra knows what she deserves, and she's going to do everything within her power to get it.
But Alessandra's not the only one trying to kill the king. As attempts on his life are made, she finds herself trying to keep him alive long enough for him to make her his queen—all while struggling not to lose her heart. After all, who better for a Shadow King than a cunning, villainous queen?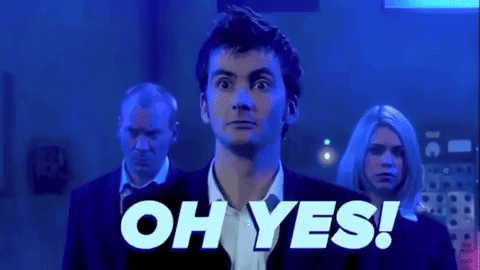 ---
March
The Kingdom of Back by Marie Lu:
Expected Publication: 3rd of March
Synopsis:
Two siblings. Two brilliant talents. But only one Mozart.
Born with a gift for music, Nannerl Mozart has just one wish–to be remembered forever. But even as she delights audiences with her masterful playing, she has little hope she'll ever become the acclaimed composer she longs to be. She is a young woman in 18th century Europe, and that means composing is forbidden to her. She will perform only until she reaches a marriageable age–her tyrannical father has made that much clear.
And as Nannerl's hope grows dimmer with each passing year, the talents of her beloved younger brother, Wolfgang, only seem to shine brighter. His brilliance begins to eclipse her own, until one day a mysterious stranger from a magical land appears with an irresistible offer. He has the power to make her wish come true–but his help may cost her everything.
---
Bone Crier's Moon by Kathryn Purdie (Bone Grace #1)
Expected Publication: 10th of March
Synopsis:
Bone ​Criers have a sacred duty. They alone can keep the dead from preying on the living. But their power to ferry the spirits of the dead into goddess Elara's Night Heavens or Tyrus's Underworld comes from sacrifice. The gods demand a promise of dedication. And that promise comes at the cost of the Bone Criers' one true love.
Ailesse has been prepared since birth to become the matriarch of the Bone Criers, a mysterious famille of women who use strengths drawn from animal bones to ferry dead souls. But first she must complete her rite of passage and kill the boy she's also destined to love.
Bastien's father was slain by a Bone Crier and he's been seeking revenge ever since. Yet when he finally captures one, his vengeance will have to wait. Ailesse's ritual has begun and now their fates are entwined—in life and in death.
Sabine has never had the stomach for the Bone Criers' work. But when her best friend Ailesse is taken captive, Sabine will do whatever it takes to save her, even if it means defying their traditions—and their matriarch—to break the bond between Ailesse and Bastien. Before they all die.
---
Wicked As You Wish by Rin Chupeco (A Hundred Names for Magic #1)
Expected Publication: 3rd of March
Synopsis:
Tala Warnock has little use for magic – as a descendant of Maria Makiling, the legendary Filipina heroine, she negates spells, often by accident. But her family's old ties to the country of Avalon (frozen, bespelled, and unreachable for almost 12 years) soon finds them guarding its last prince from those who would use his kingdom's magic for insidious ends.
And with the rise of dangerous spelltech in the Royal States of America; the appearance of the firebird, Avalon's deadliest weapon, at her doorstep; and the re-emergence of the Snow Queen, powerful but long thought dead, who wants nothing more than to take the firebird's magic for her own – Tala's life is about to get even more complicated….
---
The Raven and The Dove by Kaitlyn Davis (The Raven and The Dove #1)
Expected Publication: 9th of March
Synopsis:
A princess longing to be free…
On the dawn of her courtship trials, Princess Lyana Aethionus knows she should be focused on winning her perfect mate, yet her thoughts wander to the open sky waiting at the edge of her floating kingdom. One final adventure calls. Upon fleeing the palace, the last thing she expects to find is a raven prince locked in a death match with a dragon.
A bastard aching to belong…
Reviled son of a dead king, Rafe would do anything for his beloved half-brother, Prince Lysander Taetanus, including posing as him in the upcoming courtship trials. When a dragon interrupts their secret exchange, he orders his studious sibling to run. After suffering a fatal blow, Rafe is saved by a beautiful dove who possesses forbidden magic, just like him.
Fate brought them together, now destiny will tear them apart…
Unknown to the world above, on the foggy sea ten thousand feet below, a young king fights a forgotten war. He believes Lyana is the queen prophesied to save the world, and with the help of his favored spy, hidden deep in the highest ranks of the dove royal house, he will stop at nothing to have her.
---
The Seven Endless Forests by April Genevieve Tucholke
Expected Publication: 31st of March
Synopsis:
On the heels of a devastating plague, Torvi's sister, Morgunn, is stolen from the family farm by Uther, a flame-loving Fremish wolf-priest who leads a pack of ragged, starving girls. Torvi leaves the only home she's ever known, and joins a shaven-skulled druid and a band of roaming Elsh artists known as the Butcher Bards. They set out on a quest to rescue Torvi's sister, and find a mythical sword.
On their travels, Torvi and her companions will encounter magical night wilds and mystical Drakes who trade in young men. They will sing rowdy Elshland ballads in a tree-town tavern, and find a mysterious black tower in an Endless Forest. They will fight alongside famous Vorseland archers and barter with Fremish wizards. They will feast with rogue Jade Fell children in a Skal Mountain cave, and seek the help of a Pig Witch. They will face wild, dangerous magic that leads to love, joy, tragedy, and death.
Torvi set out to rescue a sister, but she may find it's merely the first step toward a life that is grander and more glorious than anything she could have imagined.
---
April
Ruthless Gods by Emily A. Duncan (Something Dark and Holy #2)
Expected Publication: 7th of April
Synopsis (For book #1, Wicked Saints):
A girl who can speak to gods must save her people without destroying herself.
A prince in danger must decide who to trust.
A boy with a monstrous secret waits in the wings.
Together, they must assassinate the king and stop the war.
In a centuries-long war where beauty and brutality meet, their three paths entwine in a shadowy world of spilled blood and mysterious saints, where a forbidden romance threatens to tip the scales between dark and light.
---
What I Like About You by Marisa Kanter
Expected Publication: 7th of April
Synopsis:
Is it still a love triangle if there are only two people in it?
There are a million things that Halle Levitt likes about her online best friend, Nash.
He's an incredibly talented graphic novelist. He loves books almost as much as she does. And she never has to deal with the awkwardness of seeing him in real life. They can talk about anything…
Except who she really is.
Because online, Halle isn't Halle—she's Kels, the enigmatically cool creator of One True Pastry, a YA book blog that pairs epic custom cupcakes with covers and reviews. Kels has everything Halle doesn't: friends, a growing platform, tons of confidence, and Nash.
That is, until Halle arrives to spend senior year in Gramps's small town and finds herself face-to-face with real, human, not-behind-a-screen Nash. Nash, who is somehow everywhere she goes—in her classes, at the bakery, even at synagogue.
Nash who has no idea she's actually Kels.
If Halle tells him who she is, it will ruin the non-awkward magic of their digital friendship. Not telling him though, means it can never be anything more. Because while she starts to fall for Nash as Halle…he's in love with Kels.
---
May
Aurora Burning by Amie Kaufman and Jay Kristoff (The Aurora Cycle #2)
Expected Publication: 5th of May
Synopsis (For book #1, Aurora Rising):
The year is 2380, and the graduating cadets of Aurora Academy are being assigned their first missions. Star pupil Tyler Jones is ready to recruit the squad of his dreams, but his own boneheaded heroism sees him stuck with the dregs nobody else in the Academy would touch…
A cocky diplomat with a black belt in sarcasm,
A sociopath scientist with a fondness for shooting her bunkmates,
A smart-ass techwiz with the galaxy's biggest chip on his shoulder,
An alien warrior with anger management issues,
A tomboy pilot who's totally not into him, in case you were wondering.
And Ty's squad isn't even his biggest problem—that'd be Aurora Jie-Lin O'Malley, the girl he's just rescued from interdimensional space. Trapped in cryo-sleep for two centuries, Auri is a girl out of time and out of her depth. But she could be the catalyst that starts a war millions of years in the making, and Tyler's squad of losers, discipline-cases and misfits might just be the last hope for the entire galaxy.
They're not the heroes we deserve. They're just the ones we could find. Nobody panic.
---
House of Dragons by Jessica Cluess (House of Dragons #1)
Expected Publication: 12th of May
Synopsis:
When the Emperor dies, the five royal houses of Etrusia attend the Call, where one of their own will be selected to compete for the throne. It is always the oldest child, the one who has been preparing for years to compete in the Trial. But this year is different. This year, these five outcasts will answer the call….

THE LIAR: Emilia must hide her dark magic or be put to death.
THE SOLDIER: Lucian is a warrior who has sworn to never lift a sword again.
THE SERVANT: Vespir is a dragon trainer whose skills alone will keep her in the game.
THE THIEF: Ajax knows that nothing is free–he must take what he wants.
THE MURDERER: Hyperia was born to rule and will stop at nothing to take her throne.
---
Chasing Lucky by Jenn Bennett
Expected Publication: 5th of May
Synopsis:
Sometimes to find the good, you have to embrace the bad.
Budding photographer Josie Saint-Martin has spent half her life with her single mother, moving from city to city. When they return to her historical New England hometown years later to run the family bookstore, Josie knows it's not forever. Her dreams are on the opposite coast, and she has a plan to get there.
What she doesn't plan for is a run-in with the town bad boy, Lucky Karras. Outsider, rebel…and her former childhood best friend. Lucky makes it clear he wants nothing to do with the newly returned Josie. But everything changes after a disastrous pool party, and a poorly executed act of revenge lands Josie in some big-time trouble—with Lucky unexpectedly taking the blame.
Determined to understand why Lucky was so quick to cover for her, Josie discovers that both of them have changed, and that the good boy she once knew now has a dark sense of humor and a smile that makes her heart race. And maybe, just maybe, he's not quite the brooding bad boy everyone thinks he is…
---
The Notorious Virtues by Alwyn Hamilton (The Notorious Virtues #1)
Expected Publication: 5th of May
Synopsis:
At sixteen, Honora "Nora" Holtzfall is the daughter of the most powerful heiress in all of Walstad. Her family controls all the money–and all the magic–in the entire country. But despite being the center of attention, Nora has always felt like an outsider. When her mother is found dead in an alley, the family throne and fortune are suddenly up for grabs, and Nora will be pitted against her cousins in the Veritaz, the ultimate magical competition for power that determines the one family heir.
But there's a surprise contestant this time: Lotte, the illegitimate daughter of Nora's aunt. When Lotte's absent mother retrieves her from the rural convent she'd abandoned her to, Lotte goes from being an orphan to surrounded by family. Unfortunately, most of them want her dead.
And soon, Nora discovers that her mother's death wasn't random–it was murder. And the only person she can trust to uncover the truth of what happened is a rakish young reporter who despises everything Nora and her family stand for.
With everyone against her, Lotte's last hope is hunting for the identity of her father. But the dangerous competition–and her feelings for Theo, one of the Holtzfalls' sworn protectors–turns her world upside down.
Incredible tests, impossible choices and deadly odds await both girls. But there can only be one winner.
---
June
Where Dreams Descend by Janella Angeles (Kingdom of Cards #1)
Expected Publication: 2nd of June
Synopsis:
In a city covered in ice and ruin, a group of magicians face off in a daring game of magical feats to find the next headliner of the Conquering Circus, only to find themselves under the threat of an unseen danger striking behind the scenes.
As each act becomes more and more risky and the number of missing magicians piles up, three are forced to reckon with their secrets before the darkness comes for them next.
The Star: Kallia, a powerful showgirl out to prove she's the best no matter the cost
The Master: Jack, the enigmatic keeper of the club, and more than one lie told
The Magician: Demarco, the brooding judge with a dark past he can no longer hide.
---
The Court of Miracles by Kester Grant (A Court of Miracles #1)
Expected Publication: 2nd of June
Synopsis:
In the dark days following a failed French Revolution, in the violent jungle of an alternate 1828 Paris, young cat-burglar Eponine (Nina) Thenardier goes head to head with merciless royalty, and the lords of the city's criminal underworld to save the life of her adopted sister Cosette (Ettie).
Her vow will take her from the city's dark underbelly, through a dawning revolution, to the very heart of the glittering court of Louis XVII, where she must make an impossible choice between guild, blood, betrayal and war.
For fans of the gritty criminal underworlds of Six Of Crows, The Lies Of Locke Lamora, fierce alternate histories like The Gilded Wolves, And I Darken …and anyone who knows that Eponine deserved so much more. 
---
Cemetery Boys by Aiden Thomas
Expected Publication: 9th of June
Synopsis:
Yadriel has summoned a ghost, and now he can't get rid of him.
When his traditional Latinx family has problems accepting his gender, Yadriel becomes determined to prove himself a real brujo. With the help of his cousin and best friend Maritza, he performs the ritual himself, and then sets out to find the ghost of his murdered cousin and set it free.
However, the ghost he summons is actually Julian Diaz, the school's resident bad boy, and Julian is not about to go quietly into death. He's determined to find out what happened and tie up some loose ends before he leaves. Left with no choice, Yadriel agrees to help Julian, so that they can both get what they want. But the longer Yadriel spends with Julian, the less he wants to let him leave.
---
Forest of Souls by Lori M. Lee (Shamanborn #1)
Expected Publication: 23rd of June
Synopsis:
Sirscha Ashwyn comes from nothing, but she's intent on becoming something. After years of training to become the queen's next royal spy, her plans are derailed when shamans attack and kill her best friend Saengo.
And then Sirscha, somehow, restores Saengo to life.
Unveiled as the first soulguide in living memory, Sirscha is summoned to the domain of the Spider King. For centuries, he has used his influence over the Dead Wood—an ancient forest possessed by souls—to enforce peace between the kingdoms. Now, with the trees growing wild and untamed, only a soulguide can restrain them. As war looms, Sirscha must master her newly awakened abilities before the trees shatter the brittle peace, or worse, claim Saengo, the friend she would die for.
---
Goddess in the Machine by Lora Beth Johnson (Goddess in the Machine #1)
Expected Publication: 30th of June
Synopsis:
When Andra wakes up, she's drowning.
Not only that, but she's in a hot, dirty cave, it's the year 3102, and everyone keeps calling her Goddess. When Andra went into a cryonic sleep for a trip across the galaxy, she expected to wake up in a hundred years, not a thousand. Worst of all, the rest of the colonists–including her family and friends–are dead. They died centuries ago, and for some reason, their descendants think Andra's a deity. She knows she's nothing special, but she'll play along if it means she can figure out why she was left in stasis and how to get back to Earth.
Zhade, the exiled bastard prince of Eerensed, has other plans. Four years ago, the sleeping Goddess's glass coffin disappeared from the palace, and Zhade devoted himself to finding it. Now he's hoping the Goddess will be the key to taking his rightful place on the throne–if he can get her to play her part, that is. Because if his people realize she doesn't actually have the power to save their dying planet, they'll kill her.
With a vicious monarch on the throne and a city tearing apart at the seams, Zhade and Andra might never be able to unlock the mystery of her fate, let alone find a way to unseat the king, especially since Zhade hasn't exactly been forthcoming with Andra. And a thousand years from home, is there any way of knowing that Earth is better than the planet she's woken to?
---
To be perfectly honest, I'd be pretty happy to buy all of these gorgeous books in hardcover, struggle to put them on the top shelf and have them fall on my face.
HARDCOVER!
I'd look up at the beautiful brick about to break my nose like:
And all my other (likely also) unread books on impact would be like this: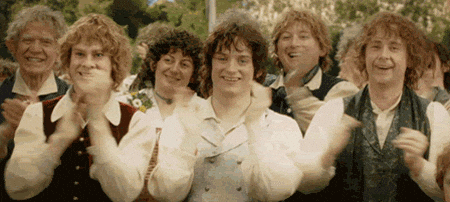 There are so many, maybe too many according to my bank balance, good books with dramatic death worthy covers! I REQUIRE THEM ALL!!! FOR… RESEARCH!!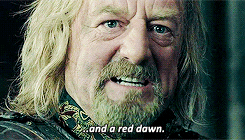 I feel like so many of these books are going to leave us in great pain… I wish I could say that the pain would subside if we had book 2…. but it'll most definitely get worse.
---
What books are you excited about this year??? Are there many?? I feel like you all have a few notebooks worth of book shopping lists… Gimme. WHAT BOOKS HAVE I NOT ADDED ON THIS LIST??? THROW THEM ONTO MY RADAR!!! Literally… anything.