If I've read one of the authors books, and I literally start melting from all the love I feel for it – chances are, I'm going to buy more of that authors books and/or scream until it's in my hands and I can deVOUR IT!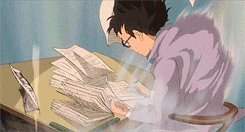 It wasn't until I was making this list, that I realised that I haven't read as many books by some of my fave authors as I thought I did? Like, I have a few more of their books on my shelves but I haven't read them yet??? I feel like a criminal, the TBR police have me on their Most Wanted list at this point.
My TBR is basically full of loud, angry books – that are doing a lot of screaming. And here I am, spending my time talking about books I've already read. The anger in here is smouldering.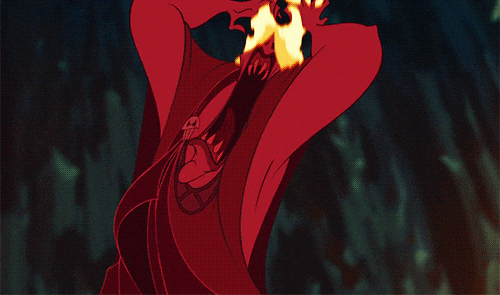 ---
Top Ten Tuesday is a Weekly Bookish Meme hosted by Jana @ That Artsy Reader Girl, in which readers and bloggers all come together on a Tuesday and scream about the books we love, or new books we just know we're going to love!
Clicking on the bookcovers will take you to their Goodreads pages so you can check them out too!
---
Sarah J Maas: 12 Books Read
I actually want to reread the Throne of Glass series, but my TBR might explode with rage so, maybe I'll read some books I haven't read yet first, to calm it down a little. If it can ever reach a state of calm that is…
---
Cassandra Clare: 10 Books Read
Ah, The Infernal Devices! My loves! JEM!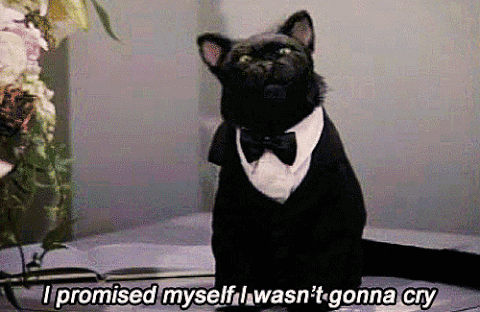 I've read The Mortal Instruments and tbh can't remember much?? I think as far as series go, it was a little bland – the world was great, the characters… were a little empty? Magnus had enough flair for all of them though tbh.
I still have to read The Dark Artifices – and I also have Chain of Gold… EVERYONE WAS TALKING ABOUT HOW AMAZING IT WAS AND I DIDN'T WANT TO MISS OUT… but I haven't read it yet… so I'm missing out.
---
Maggie Stiefvater: 7 Books Read
Maggie's writing is so whimsical and I want to read all her books! I still need to read the Shiver series, and I also need to stop crying over Call Down the Hawk. I just… I need that second book!
---
Marissa Meyer: 6 Books Read
Yet another series I want to reread forever. I haven't read Heartless or the Renegades trilogy yet. BUT I WANT TO! AND I WILL! ONE DAY!
---
Holly Black: 5 Books Read
The Folk of the Air trilogy was so wonderfully full of all things fae and a whole lot of stabbing, and I loved it very much. AND ALSO THERE'S ANOTHER BOOK/NOVELLA THING FOLLOWING THE SAME CHARACTERS COMING OUT AAAAAAAAAAAAAAAAAAAAAAAAAAA!
---
Jenn Bennett: 4 Books Read
Jenn Bennett is one of my favourite contemporary authors, and I'd probably read anything she writes tbh. I know she wrote a Fatansy Historical book, which sounds very interesting! I'm going to have to try and snag a copy soon – I don't know how I don't already have a copy??? Maybe I was possessed by a ghost and they didn't want me to buy any new books? *TBR goes suspiciously quiet*
---
Sara Raasch: 3 Books Read
I LOVED the Snow Like Ashes trilogy so much! I don't know if I wrote this in a previous post but Snow Like Ashes was the first physical YA book I ever bought (all the others I read at my school library) – and also, the first I ever bought from a bookshop.
So many memoriesssss! But it's also a good trilogy. Sara Raasch also has a pirate book out called These Rebel Waves and I am hardcore ashamed that I haven't read it. PIRATES! AND I HAVEN'T READ IT!
---
Katherine Arden: 3 Books Read
I don't think I've stopped screaming about this trilogy since I finished reading it. I've been locked in one constant scream of never-ending pain and love.
I definitely have my eyes peeled for anything new from this author, because I enjoy suffering apparently?? But there is enough joy and love to feel from her books that the suffering is worth it.
---
Amie Kaufman & Jay Kristoff: 3 Books Read
My fave author duo, that wrote my fave sci-fi trilogy, also filled with pain and love. I'm sensing a theme.
I haven't read Aurora Rising yet… but people seem to be in pain… like, heart-wrenching pain.
And even though I like a nice heart stabbing book. I'd also like to survive to be able to read more books… And I don't know how many books there are in this series. So I don't know when it's safe to start reading it! XD
---
Meg Kassel: 2 Books Read
I have a few authors that I've read 2 books buy, but I decided to go with one of my recent favourites! I read and loved Keeper of the Bees (My Review) and I want a million more books set in this universe please!
---
Which authors have you read the most books by?? Would any of the ones I mentioned be on your list?? What's the longest series you've read/ want to read??