(Cliche title I know >.<)
Fantasy is by far my favourite genre, for several reasons but one of those reasons is Fae. I seem to automatically love books that involve Fae. I can't tell you why…. because I have no idea.
Maybe it's something about immortal, trained warriors who are stone cold and don't give a damn but they sure as hell are going to pet that puppy.
So, today I decided to list some books that involve the Fae species because stone cold warriors learning emotions and being surprised is what I live for.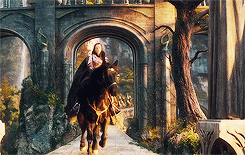 The Iron King by Julie Kagawa
Meghan Chase has a secret destiny―one she could never have imagined

Something has always felt slightly off in Meghan's life, ever since her father disappeared before her eyes when she was six. She has never quite fit in at school…or at home.

When a dark stranger begins watching her from afar, and her prankster best friend becomes strangely protective of her, Meghan senses that everything she's known is about to change.

But she could never have guessed the truth―that she is the daughter of a mythical faery king and is a pawn in a deadly war. Now Meghan will learn just how far she'll go to save someone she cares about, to stop a mysterious evil no faery creature dare face…and to find love with a young prince who might rather see her dead than let her touch his icy heart.
This is the first book in the Iron Fey series, there are 7 books in this series…… 7!
Whether or not they get better, I'm not sure. But hey it's Fae.
(Should have become a poet…. dang it!)
The Darkest Part of the Forest by Holly Black
Faeries. Knights. Princes. True love. Think you know how the story goes? Think again…

Near the little town of Fairfold, in the darkest part of the forest, lies a glass casket. Inside the casket lies a sleeping faerie prince that none can rouse. He's the most fascinating thing Hazel and her brother Ben have ever seen. They dream of waking him – but what happens when dreams come true? In the darkest part of the forest, you must be careful what you wish for…
Earlier this year I read The Coldest Girl in Coldtown by Holly Black and I loved it. I was definitely surprised by it, it brought me out of a reading slump. So as far as I'm concerned Holly Blacks' books are a godsend.
She's been called the "Queen of Faeire"….. so now I'm very excited.
The Cruel Prince by Holly Black
Of course I want to be like them. They're beautiful as blades forged in some divine fire. They will live forever.

And Cardan is even more beautiful than the rest. I hate him more than all the others. I hate him so much that sometimes when I look at him, I can hardly breathe.

One terrible morning, Jude and her sisters see their parents murdered in front of them. The terrifying assassin abducts all three girls to the world of Faerie, where Jude is installed in the royal court but mocked and tormented by the Faerie royalty for being mortal.

As Jude grows older, she realises that she will need to take part in the dangerous deceptions of the fey to ever truly belong.

But the stairway to power is fraught with shadows and betrayal. And looming over all is the infuriating, arrogant and charismatic Prince Cardan . . .
Again, "Queen of Faerie"….. Very excited.
Also, there have been amazing ratings for this book since it came out in January.
DOUBLE EXCITED! LIKE SMAUG SWIMMING IN GOLD EXCITED!!!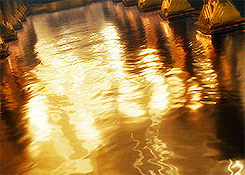 Lament by Maggie Stiefvater
Sixteen-year-old Deirdre Monaghan is a painfully shy but prodigiously gifted musician. She's about to find out she's also a cloverhand—one who can see faeries. Deirdre finds herself infatuated with a mysterious boy who enters her ordinary suburban life, seemingly out of thin air. Trouble is, the enigmatic and gorgeous Luke turns out to be a gallowglass—a soulless faerie assassin. An equally hunky—and equally dangerous—dark faerie soldier named Aodhan is also stalking Deirdre. Sworn enemies, Luke and Aodhan each have a deadly assignment from the Faerie Queen. Namely, kill Deirdre before her music captures the attention of the Fae and threatens the Queen's sovereignty. Caught in the crossfire with Deirdre is James, her wisecracking but loyal best friend. Deirdre had been wishing her life weren't so dull, but getting trapped in the middle of a centuries-old faerie war isn't exactly what she had in mind . . .
I've been excited about this one for a while. I remember that my school library had it but when I saw it I already had the max amount of books we were aloud to take out. So I waited and when i could finally get it it was GONE! Someone else had taken it, which was fine… I could wait. Except that whoever had had it damaged it to the point that the librarian threw it away…
I was very upsettiiiii…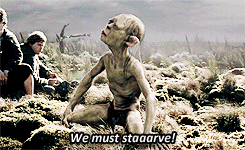 Now that I have my own copy…… I have yet to pick it up…… It's on the TBR…… somewhere….
An Enchantment of Ravens by Margaret Rogerson
Isobel is an artistic prodigy with a dangerous set of clients: the sinister fair folk, immortal creatures who cannot bake bread or put a pen to paper without crumbling to dust. They crave human Craft with a terrible thirst, and Isobel's paintings are highly prized. But when she receives her first royal patron—Rook, the autumn prince—she makes a terrible mistake. She paints mortal sorrow in his eyes—a weakness that could cost him his life.

Furious, Rook spirits her away to his kingdom to stand trial for her crime. But something is seriously wrong in his world, and they are attacked from every side. With Isobel and Rook depending on each other for survival, their alliance blossoms into trust, then love—and that love violates the fair folks' ruthless laws. Now both of their lives are forfeit, unless Isobel can use her skill as an artist to fight the fairy courts. Because secretly, her Craft represents a threat the fair folk have never faced in all the millennia of their unchanging lives: for the first time, her portraits have the power to make them feel.
See, I like the sound of this one because of the twist.
Most books about Faeries portray them as super strong and somewhat perfect. But here, they can't "… bake bread or put a pen to paper without crumbling to dust". 
That Fae would depend on humans for artistic or creative products, I'm intrigued to see how it all works.
Throne of Glass Series by Sarah J. Maas
Synopsis for Throne of Glass:

In the dark, filthy salt mines of Endovier, an eighteen-year-old girl is serving a life sentence. She is a trained assassin, the best of her kind, but she made a fatal mistake. She got caught.

Young Captain Westfall offers her a deal: her freedom in return for one huge sacrifice. Celaena must represent the prince in a to-the-death tournament – fighting the most gifted thieves and assassins in the land. Live or die, Celaena will be free. Win or lose, she is about to discover her true destiny. But will her assassin's heart be melted?
Note: The first two books in this series are not focused on fae, but the third book in the series, Heir of Fire, is set in the "Fae Lands"…. and is very goooooood.
I think it may even be my favourite in the series…. so far.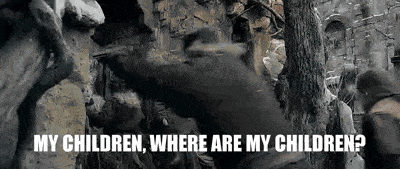 A Court of Thorns and Roses by Sarah J. Maas
Feyre's survival rests upon her ability to hunt and kill – the forest where she lives is a cold, bleak place in the long winter months. So when she spots a deer in the forest being pursued by a wolf, she cannot resist fighting it for the flesh. But to do so, she must kill the predator and killing something so precious comes at a price …

Dragged to a magical kingdom for the murder of a faerie, Feyre discovers that her captor, his face obscured by a jewelled mask, is hiding far more than his piercing green eyes would suggest. Feyre's presence at the court is closely guarded, and as she begins to learn why, her feelings for him turn from hostility to passion and the faerie lands become an even more dangerous place. Feyre must fight to break an ancient curse, or she will lose him forever.
I really do hope Sarah J. Maas writes more Fae books….. I would buy them all.
Hell, I'll buy any book if it has Faeries in it… Auto buy… gimme…. I need it….. must know moreeeee.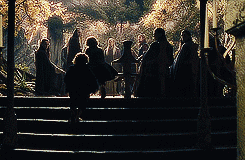 This is a smol list of Faerie books that I am excited about, and adore. I thought I'd compile a list because earlier this morning I realised how much I loved faerie books, and so I should share with the world!
NOW GO FORTH AND READ THESE HERE BOOKS, MY BURGLARS!!!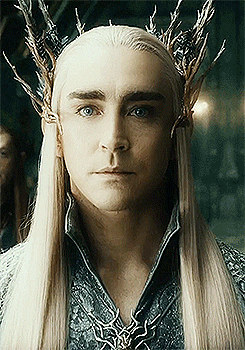 Do you know any other Fae books that are super exciting? Let me know! I am open to recommendations! Because I am terrified I am going to run out of Fae books to read!!!
I wouldn't know what to do with myself… 😥
Probably just try to be friends with Thranduil….. until another fae book is released…