We all know a character who could use a little bit of love.
Even if you read only the lightest, fluffiest and most loveliest books around, there's going to be a character that you want to hide from the world and then throw rocks at anyone who tries to come near them.
Maybe not even that!
Maybe you don't even want to go near this character, maybe it would be better (for both you and them) if you just slid a box of cookies toward them. Because ya know… some characters are scary.
Not any less deserving of hugs and cookies though!
Top Ten Tuesday is a weekly bookish meme, hosted by the lovely Jana @ That Artsy Reader Girl, in which readers and bloggers come together to squeal, cry and ooo 'n' aaa at books.
I decided to mix up today's Top Ten Tuesday topic which is "Books with Names / Character Names In the Titles" because I could only think of two…
 So, I've altered the prompt a lot a bit and decided to make a list of some characters that I love and would 100% fling myself at them for a reassuring hug or maybe share a box of cookies with!
As always clicking on the book covers will take you to their respective Goodreads pages so that you can check them out! and add them to your tbrs!! mwhahahaa
Lazlo Strange (Strange the Dreamer by Laini Taylor)
This was one of the two books I came up with for the other prompt!
It made it into this one too!
Lazlo was a great main character, I was rooting for him the whole way but gosh…
He really went through horrors upon horrors…
And yet he is the most beautiful ray of sunshine I have ever had the pleasure of reading about!
To be honest though I think Sarai (our second MC) could use a million hugs too as well as a few truck loads of cookies holy, she really needs them. it's important.
But BACK TO LAZLO! I got distracted by all the damaged characters in this book that stole my heart and won't give it back (but I'm fine with it tbh).
Lazlo should have a year long hug where someone reads him stories about lost kingdoms and also an endless supply of cookies to eat. Yes. very good.
Jude Duarte (The Cruel Prince by Holly Black)
I love Jude so much. Do I relate to her? No, not really. Do I love her and cry as soon as someone says or does something mean to her? Yes. Yes, I do.
She must be so tired. She was 17 years old at the beginning of this book. If I was living in this storyline at 17, I would probably run away, find a nice secluded cave and nap until the fey have sorted out their drama without me being anywhere near them.
But Jude was right there! And she was scheming and running around telling lies while the centuries old fey were like "Wait. That's illegal!"
We love to see it!
But I don't think I'd go in for a hug with Jude, I'd just slide her a nice box of cookies and hope she doesn't stab me.
Dresden (Keeper of the Bees by Meg Kassel)
Dresden was so precious. He was so sad. But I think a lot of people would be sad if they were cursed and had lived through centuries thinking of themselves as a monster.
I love him so much. I would hug him… if it weren't for the bees… So maybe I'd just give him cookies and he can eat them while he listens to me cry about how precious he is.
The Whole Crew (The Lunar Chronicles by Marissa Meyer)
EVERY. SINGLE. ONE. OF. THEM!
They all need an abundance of hugs and cookies EACH!
My goodness, all of them were already sad when they were introduced! AND IT ONLY GOT WORSE FOR THEM!
The only character who's hugs and cookies would be numbered is Jacin. I liked him at the end but every time before the end that he turned up on page I was like: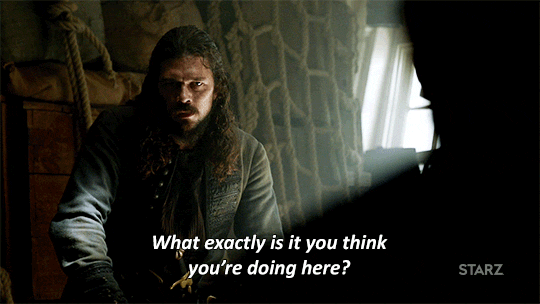 He was a character to be suspicious of for sure.
Laia and Elias (An Ember in the Ashes by Sabaa Tahir)
I'm going to be honest I've only read the first book and it was a good 5 years ago, but I recently got my hands on a copy of the forth and final book so a reread and binge read is in my near future!
But going off the events from the first book alone, heck going off the synopsis, both Laia and Elias need some love. Both live in different yet horrible circumstances and they just both deserve hugs and cookies!
I'm hoping they both get their happy endings but I've got a feeling that Sabaa Tahir won't let my fragile, little heart off that easy.
AIDAN (The Illuminae Files by Amie Kaufman & Jay Kristoff)
LISTEN!
I know I've talked about AIDAN a lot on this blog… and I'm going to continue talking about AIDAN on this blog!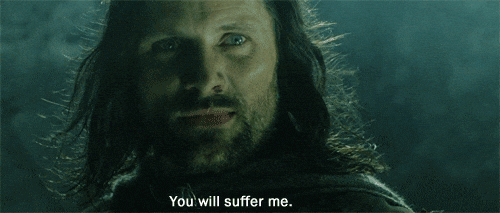 I know AIDAN did bad things and they are indeed unforgivable, but I mean… AIDAN did basically take multiple space rockets right to the face. Who let AIDAN continue to make decisions after that is the question!
I would hug AIDAN so hard, even if it was a massive space ship. I'd simply become Elasti-girl from the Incredibles and hug the whole space ship! I'd give AIDAN cookies but… no mouth… and I don't think cookies are very good in a space ship engine…
What characters do you want to give a hug to?? And what characters would you slide a box of cookies to with an extendable broomstick?? What books have the most characters in need of cookies and hugs??