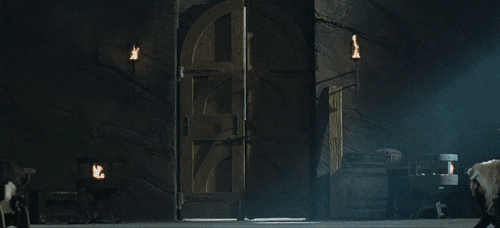 Did you miss me folks??
Because I sure missed you!
Looking at my blog I see that my last post was on the 15th of December 2020. How did that happen?
I won't tell fibs and fables here but, like it was for many others, the road these past few years has been treacherous and I've not been at my best.
However! I feel better and thus I have returned to what is genuinely my favourite place in the universe. My blog! Where I see and talk to the loveliest of folk who I am honoured to consider my friends! How have you peeps been?
I'm going to be honest I didn't do much reading in the time I was away from the blog. Although, I did read some of the books that have been on my TBR mountain a decade or so and I think that warrants CELEBRATION!
So, I think that the natural order of things is for me to tell you what I did read and then tell you about my grand plans for this year!
As always, clicking on the book covers will take you straight to their Goodreads pages, so you can check them out too! Any sequels will be linked to the first book to avoid spoilers!
Books I've Read 2020 – 2022
My Lady Jane by Cynthia Hand, Brodi Ashton & Jodi Meadows
I FINALLY got round to this one! I know. I know! She's been sitting pretty on my shelf judging me since 2017!!! I swear everyone and their grandma was screaming about this one (which is why I bought it… I wasn't gonna miss out on any gems) and gosh… they were so right! I loved this book! I haven't got the companion novels yet but they're definitely on the list!!
Full review to come soon!
The Last Namsara by Kristen Ciccarelli
Another that was being all pretty and making me feel guilty for not reading it when I bought it… like I said I was going to…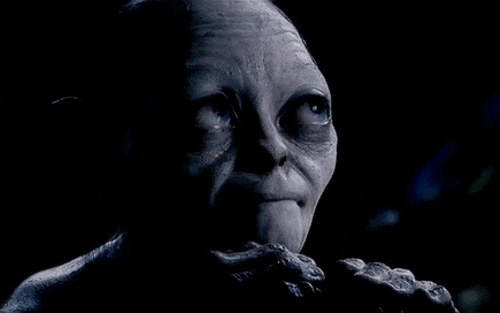 BUT I'VE READ IT NOW SO THAT DOESN'T MATTER!!! I READ IT AND I LOVED IT!!
One word for you folks… Dragons.
There were dragons so of course I was having a great time!! The plot was going to dark places and I was all "Oh no. This is not good… how are they ever going to – OH MY GOSH A DRAGON! HI DRAGON! ❤ bABY dRAgOn!!! ❤ hey babyyyy!"
Full review to come soon!
Firelight by Kristen Callihan
This one surprised me I must admit! I bought it after another blogger gave it rave reviews and it was on sale and I was looking to broaden my reading out of the fantasy genre. So I bought this… Historical fantasy book… listen it's a place to start!
I will say though, I definitely think this book falls more into the New Adult category compared to my usual Young Adult. But that didn't put me off at all!!
While I enjoyed many aspects of this book (the 1800s London setting, the mystery…)… there was also some things I didn't enjoy (hoe the relationship between the 2 Main Characters was slow but then BOOM they're in love in the final 10 of the book… and the barely any romance about it?? no romance in the romance?? how does this work??).
Full review to come soon!
The Traitor Prince (Ravenspire #3) by C. J. Redwine
I had been meaning to read more of the Ravenspire series and I did! I really enjoyed the first two books in this series and was hoping to enjoy this one just as much.
The Traitor Prince isn't my favourite in the series but I did enjoy it! One of my main issues was that the pacing was a bit too slow for my liking (and also for the plot… I feel like a faster pace would have suited this story better).
Full review to come soon!
The Blood Spell (Ravenspire #4) by C. J. Redwine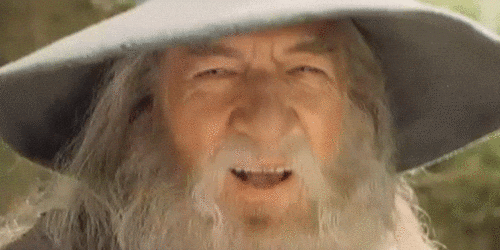 Now this… this one is my favourite book in the Ravenspire series!! First of all, The Blood Spell is a fantasy Cinderella retelling. So, basically I was already excited before I even opened it up. Second of all, our main character Blue de la Cour is a herbalist/alchemist (but the alchemist part is a secret!!!! she's trying to make gooold!! to help people!! so it has to be secret or everyone will want it! very fun!). I had so much fun reading this book, and so much fun reading about Blue doing her experiments!
Science is just super fun to read about!
Full review to come soon!
Descendant of the Crane by Joan He
I really wanted to love this one… but I didn't sadly. I enjoyed some things; the sibling dynamics, the setting, the political intrigue, the murder mystery… but what kind of ruined it was the romance?
It came more or less out of nowhere? Maybe the characters did have great chemistry between scenes, we just didn't get to read any of that. Which was upsetting. Because I liked both of their characters individually.
Full review to come soon!
Poison Study Series by Maria V. Snyder
I binge read this whole series (excluding the novels and spin of books though… I didn't know they existed until I finished (T o T) ) in July and I have mixed feelings.
I liked the first book and was excited to see where we went from there! I didn't like the second book at all. Then I liked book 3 and 4. Then I almost DNF'd the last two, but decided to persevere so I could check them off the list (and also the tiny hope that I'd like them… I did not).
I didn't hate the series, but I won't be picking them up again.
Rating for Book #1 Poison Study:
Full series review to come soon!
Current Reading Plans For 2022
Now that that's out of the way. What comes next?
Oh ho ho! You could say I have plans. What was that I hear you ask? "Lin, have you set huge goals for yourself that are going to be difficult to achieve??"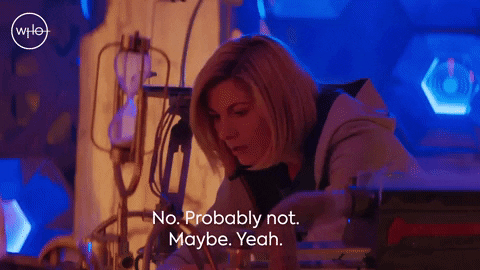 Listen. Planning is fun! Setting goals is fun! Have I ever displayed the talent or skill that would make achieving these goals possible for me?? No! But that doesn't mean I'm not going to try!!
That being said, while I am going to make grand plans, I'm going into them with a gentle mind set. A "it would be amazing if we achieved this but it's just fine if we don't" mindset. I say 2022 is going to be all about not feeling ashamed if I fail to reach my goals. Because there isn't really anything to be ashamed of! Especially if you look at it from a cosmic perspective! The stars have no idea what we're doing!!! They probably think reading one whole book is achievement enough! (And they're right!)
But what are my immediate plans??
I'm glad you asked!
…
*hasn't planned anything yet*
I mean, the big goal is to read all the books I have on my physical shelf… I have a surprising number of unread books. I haven't been buying all that many new books the past few years either, so either I really haven't been reading anything ever or books are magically teleporting onto my shelf in an attempt to intimidate me…
it's working... but don't tell them that.
In the next few months (I'm keeping the time frame vague on purpose) I'd like to read 8 books!
Two trilogies and one duology that have been on my shelf for an age!
And they are; The Winner Trilogy by Marie Rutkoski, The Conqueror's Saga by Kiersten White and The Stars Never Rise Duology by Rachel Vincent.
I might also choose to read a random YA contemporary… I just realised these are all fantasy and while I love fantasy above and beyond all other genre's, I am such a mood reader.
I've been thinking about rereading Brigid Kemmerer's More Than We Can Tell recently, so maybe I'll do that!
But for the year, all I've decided is that I want to get round to reading The Witcher series (which I was lucky enough to get for Christmas!!) and finally read, for the first time, a series that I've been meaning to read since I was like 12 – The Percy Jackson and the Olympians series.
I Know!
I'm very late to the party!
BUT I BROUGHT CAKE SO IT'S FINE RIGHT?!?
Right?
Other than that folks, my reading plans for the rest of the year are a mystery!
But like a fun, exciting, might buy pizza and cake on the way home kind of mystery, that I am very much looking forward to!
I am coming back to blogging and I'm going to be honest just writing this post felt really good. It's like coming home! I can't wait to catch up with everyone and binge read all your blog posts !!
How have you guys been holding up?? What books have you read in the past few years that you loved?? No reason I'm asking… definitely not going to make my TBR bigger. Do you have big reading goals this year?? What are you currently reading??