Me coming back to Top Ten Tuesday: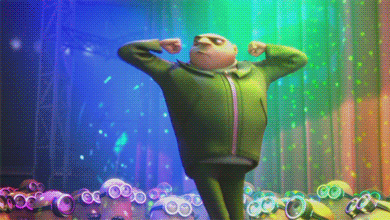 ---
Since it has been a long while indeed- since I joined in on Top Ten Tuesday, when I saw today's prompt my usually excited brain will come up with a way to twist the topic into something fun. But nope.
My brain is not up to this task today. It literally made a whoosh sound. It's out of order. Malfunctioning. There might be a virus? Maybe coffee will hel– OH GOD IT'S WORSE!!!
So, the still working parts of my brain, decided to jump back to one of the many (there was a nice selection waiting for me) prompts I missed!
And I choose, *deep inhale* BOOKS I COULD RE-READ FOREVER! FOR VARIOUS DIFFERENT REASONS BUT ALSO ULTIMATELY THE SAME REASON!
I LOVE THEM!
but they don't really love me back. they like to hUrT mE. that much is obvious if you look at the pages. tears. everywhere.
ON WITH THE LIST!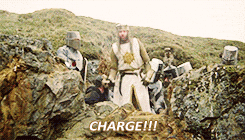 (All covers link to Goodreads so you can add them, and become obsessed with them, and oooop now we're all a big pile of collective screams)
---
The Raven Cycle by Maggie Stiefvater (or anything by Maggie Stiefvater. Literally. Anything)
Never have I read a series so comforting that literally feels like a home in a book, but yet also gives me the feeling that I've fallen face first into chaos. I love it.
Also, can we SQUuEEeEeEE about how close Call Down The Hawk is to coming out?!?
Serious Moonlight by Jenn Bennett (but also… I'd read all her books)
I love how soft her books are, and how they're always good if you need a great, engaging romance book to read. But also they also be pretty serious at times. Jenn Bennett's contemporaries always manage to make me squee? It might be witchcraft?
More Than We Can Tell by Brigid Kemmerer (and also… all her books – LOOK. I'LL JUST READ ALL THE BOOKS EVER, OKAY?)
I loved Letters to the Lost – the book that preceded this one, but you don't have to read to read this one – but this one was so sweet? There was less angst but more fear? I was this close *pinchy fingers* to hiding the main characters, Rev and Emma, away from the cruel world to protect the innocent beans. 100% would re-read and cry many times.
An Enchantment of Raves by Margaret Rogerson (and also her other book Sorcery of Thorns… I can add more than one… If I wanted… just you try to stop me-)
This is becoming less of a reread list and more of a favourite authors list… but iT's sTilL tHe sAmE?!?
Margaret Rogerson was already an author I would watch like a hawk for any new releases since An Enchantment of Ravens. But after reading Sorcery of Thorns. I knew. NEW FAVOURITE AUTHOR DANCE!
Would re-read both of these books till the pages become dust and also devour every new bound word collection by this magical author.
The Illuminae Files by Amie Kaufman and Jay Kristoff (I'm convinced that anything this author duo writes is pure gold)
Not only is this book coated in the sad, emotional tears but also with the "I'm laughing so much it's toning my stomach muscles" tears.
I've already read this trilogy twice, once by the physical copies and the second time via audio book (which by the way are awesome!) But I can definitely see myself picking these books up again!
Angelfall by Susan Ee (this is a great dystopian trilogy. Go read it. Dystopian is COMING BACK! I hope?)
If you've visited my blog before, you'll find that this book is on a lot of lists… I love it so much. I want to re-read it right now. Just thinking about it makes me want to squuuEEEEEEEEEEEEEE!
This trilogy was my first read of 2018 and they set me on a reading spree! This is what makes me want more dystopian, makes me crave more dystopian. If they're anything like this one, I'll eat them all.
The Lunar Chronicles by Marissa Meyer (I feel like it's so relaxing and yet stressful at the same time?)
This was such a refreshing series because there were no love triangles. In YA? Impossible.
I think me binge reading the series in a week was made much easier because each book introduced and told the story from the point of view of a new character. But this was also the stressful part, like, I'm glad your tomato farm is thriving Scarlet but I think Prince Kai is having a mental breakdown after the events of the last book, can we go see him?
Throne of Glass by Sarah J Maas (This series has so many emotional ups and downs, my gosh)
I feel like I could re-read this many times from start to finish and not get bored? Like there are so many different scene-theme things? Assassin and Ballrooms. Quests and Scheming. Training and Magic. Plotting and Heartbreak. Kingdoms and Birthrights.
And a few bucket loads of romance.
I mean… there are 8 books. Soon to be 9. THAT'S A LOT OF WORDS!
Strange the Dreamer by Laini Taylor (I haven't read anything else by this author, which is a crime, but I am so head over heels for this book)
I can't even begin to comprehend into words how captivating this books is, not without turning into a storm of adoring "ooooooooooooooooooooooooo" 's and pulling out the heart goggles.
This book was so whimsical and enchanting and I want to live in The City of Weep so bad. That's it. *packs bags*
Black Bird of the Gallows by Meg Kassel (also haven't read this authors other books, but this one. Oh. This one's good.)
My friends. When we talk about how precious our disaster children are. I'd like to point at this literal disaster child. Literal. This book was so catastrophically scary and dark, but so so good. This is paranormal romance at an all time high. Will read once a year, at least.
---
What books would you re-read to the point that your copy of the book now resembles an abandoned, derelict mansion in the country side during an intense storm? Are any of my picks on your re-read radar?
Feel free to link your TTT posts in the comments!