Now, I don't know about you guys… but writing reviews is hard. First, you have to articulate your feelings and figure out if you liked the book or not, and THEN, you have to actually remember what happens (this is rude tbh) to write about it…
Usually the things I always remember is the stuff I really loved. For example, amazing characters, food, a grand adventure story, dragons and other great creatures, food, MAPS (!!!), and interesting plot.
Otherwise, when faced with the "How did you like this book?" question, I'm like:
I have read the book.
I just have a bad brain that doesn't like remembering things it doesn't find interesting (now that I think about it, that might make it a good brain).
So, let's talk about the books I loved but haven't reviewed.
Top Ten Tuesday is a weekly bookish meme, hosted by the lovely Jana @ That Artsy Reader Girl, in which readers and bloggers come together to squeal, cry and ooo 'n' aaa at books.
Today's topic is " Books Too Good to Review Properly!" Literally all my favourite books. I've tried to write reviews for them but they are a mess. Such a mess. I cringe when I look at them, but also know that if I tried to rewrite them I might just transcribe a prolonged scream.
As always clicking on the book covers will take you to their Goodreads pages so you can check them out too!
Angelfall (Book #1 in the Penryn & the End of Days Trilogy) by Susan Ee
I have read this trilogy twice, the first time in 2018 and a second time last year, and I can't even begin to describe how much I am in love with this series!
The second time I read this trilogy I had the intention of finally writing up a review for this book that I rave about so often on my blog… I did not.
I just flailed about it and put it ack on my shelf and spent the next few weeks laying in bed staring at the ceiling, completely unable to pick up another book.
Maybe next time I read it (because there will definitely be a next time) I will try to write a review!
Cinder (Book #1 in The Lunar Chronicles) by Marissa Meyer
Another series that I include on a lot of lists but have never actually reviewed anywhere… I might add this to the list of books I read ages ago and need to reread, for fun of course, but also so I can try to write my love for this book coherently – so then my recommendation will be words instead of screams.
Snow Like Ashes (Book #1 of the Snow Like Ashes Trilogy) by Sara Raasch
I still remember the vibes. I binge read the first book in a day, and then got my hands on the next two books a few years later and binge read the whole series. Shattered my soul. But I loved it.
I think this is one of those books where I remember loving it so vividly that I'm now scared to read it again in case I discover that I don't love it as much anymore.
Maybe I'll just reread everything teenage me loved and then write reviews for them??
Red Queen (Book #1 of the Red Queen Series) by Victoria Aveyard
Ah, teenage me was obsessed, I made a post on my blog about the Red Queen series ages ago actually… this.
Kinda cringe if I'm honest… but alas.
I've only read the first two books from this series though (Red Queen & Glass Sword) and I know I enjoyed them obviously but I can't remember what happens… at all. I remember there was a class divide!!
I also remember not liking the direction of any of the Main Character's romances. It was a love triangle so I was already making a frowny face but like… the two love interests… were brothers… and even teenage me read that and was like: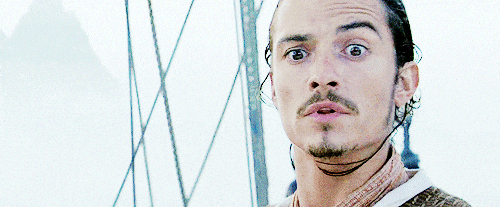 It was just weird?? Like Mare just interchangeably loved them both?? And then caused a brother rivalry essentially?? I don't know, maybe it all gets cleared up??
I'm planning on rereading the first two anyway so I can finish the series. Maybe I'll do a full series review??
Those are all the ones I can think of off the top of my head, but while we're talking about reviews… do you want to see the messiest, most disorganised chaos in all the world??
If you do, then I am obligated to point you towards my Official Full Review for Illuminae... one of my favourite books of all time… that I tried my best to review…
I genuinely read that back and I can't figure out what I was trying to say?? But I clearly thought it was worth posting?? I'll leave it up… for now.
But let me just restore a small smidge of my review writing confidence by pointing you toward what I consider to be my best put together review! My Full Review For Through the White Wood By Jessica Leake!
What books were so good that you couldn't write a review for them??? Which books did you try your best to review but look back at and cry because you don't understand what you wrote?? Oooo! And also, are there any books that were soooo BAD that you couldn't write a review for them??