I was staring at my bookshelf this morning (as you do) and I realised that there are a lot of books with "Queen" in the title. I have read some of them and the title makes sense, but when you look at other titles they're all flashy and basically scream at you, telling you a piece of the story.
For example, one of my favourite titles is Strange the Dreamer by Laini Taylor. At first glance you think it's saying "Strange, the dreamer is" but it's NOT! Strange is the name of the protagonist… but yet it fit into a title that tells you what the book is about?? IT'S SO SMART!
What I'm trying to say (I think) is that, a books title should intrigue the reader and then when they are reading they should think "OH SNAP! THAT'S WHAT THE TITLE MEANS!" because then everybody is happy. I'm not the only one that gets excited when the title doesn't make sense till you've started reading, am I?
But books with "Queen" in the title, are more or less in a league of their own. Now matter how repetitive the titles become. It is extremely likely that we, as readers…….. would buy every damn book in existence regardless of it's title….. would we not?
Back to the point though, if a book has "Queen" in the title I somehow always end up looking at it and at the very least reading the synopsis….. and then maybe buying it…… ooops.
In my bookish experience, the only books with "Queen" in the title I have bought are of the Fantasy genre.
Clearly Fantasy books are my one true love, but Fantasy books with royalty in them…. AAAAAAAAAAAAAAAAAAAAAAAAAAAAAAAAAAAAAAAAAAAAAAAAAa
GIMME!
Who doesn't like a royal family who has super powers and would take over the world if they weren't so busy trying to save it?? Or lost princesses whose kingdoms have been taken over by some evil tyrannical maniac (who might also be the squishiest little bean to ever squish?? Stares at Jonathan (Sebastian) from TMI – he was squishy and cute DON'T LIE TO ME!!!!).
So, I've made a little ol' list for you guys of fantasy books with Queen in the title! :3
Note: The books on this list are all first books in series (other than The Shadow Queen which is a stand alone).
The Queen of the Tearling by Erika Johansen
Kelsea Glynn is the sole heir to the throne of Tearling but has been raised in secret after her mother – a monarch as vain as she was foolish – was murdered for ruining her kingdom. For 18 years, the Tearling has been ruled by Kelsea's uncle in the role of Regent however he is but the debauched puppet of the Red Queen, the sorceress-tyrant of neighbouring realm of Mortmesme. On Kelsea's nineteenth birthday, the tattered remnants of her mother's guard – each pledged to defend the queen to the death – arrive to bring this most un-regal young woman out of hiding… 
And so begins her journey back to her kingdom's heart, to claim the throne, win the loyalty of her people, overturn her mother's legacy and redeem the Tearling from the forces of corruption and dark magic that are threatening to destroy it. But Kelsea's story is not just about her learning the true nature of her inheritance – it's about a heroine who must learn to acknowledge and live with the realities of coming of age in all its insecurities and attractions, alongside the ethical dilemmas of ruling justly and fairly while simply trying to stay alive…
The Shadow Queen by C. J. Redwine
Lorelai, crown princess and fugitive-at-large, has one mission: kill the wicked queen who took both the Ravenspire throne and the life of her father. She'll have to be stronger, faster and master more magical power than Irina, the most dangerous sorceress Ravenspire has ever seen. When the queen's huntsman – a dragon-shifting king – tracks down Lorelai, sparks fly between them. Can the king overcome his predator side – and can Irina's dark magic be defeated?
Red Queen by Victoria Aveyard
THIS IS A WORLD DIVIDED BY BLOOD – RED OR SILVER.

The Reds are commoners, ruled by a Silver elite in possession of god-like superpowers. And to Mare Barrow, a seventeen-year-old Red girl from the poverty-stricken Stilts, it seems like nothing will ever change.

That is, until she finds herself working in the Silver Palace. Here, surrounded by the people she hates the most, Mare discovers that, despite her red blood, she possesses a deadly power of her own. One that threatens to destroy the balance of power.

Fearful of Mare's potential, the Silvers hide her in plain view, declaring her a long-lost Silver princess, now engaged to a Silver prince. Despite knowing that one misstep would mean her death, Mare works silently to help the Red Guard, a militant resistance group, and bring down the Silver regime.

But this is a world of betrayal and lies, and Mare has entered a dangerous dance – Reds against Silvers, prince against prince, and Mare against her own heart . . 
The Queen of Blood by Sarah Beth Durst
Everything has a spirit: the willow tree with leaves that kiss the pond, the stream that feeds the river, the wind that exhales fresh snow . . .

But the spirits that reside within this land want to rid it of all humans. One woman stands between these malevolent spirits and the end of humankind: the queen. She alone has the magical power to prevent the spirits from destroying every man, woman, and child. But queens are still just human, and no matter how strong or good, the threat of danger always looms.

With the position so precarious, young women are chosen to train as heirs. Daleina, a seemingly quiet academy student, is under no illusions as to her claim to the throne, but simply wants to right the wrongs that have befallen the land. Ven, a disgraced champion, has spent his exile secretly fighting against the growing number of spirit attacks. Joining forces, these daring partners embark on a treacherous quest to find the source of the spirits' restlessness—a journey that will test their courage and trust, and force them to stand against both enemies and friends to save their land . . .  before it's bathed in blood.
The Queen Rising by Rebecca Ross
Born out of wedlock, Brienna is cast off by her noble family and sent to Magnolia House – a boarding house for those looking to study the passions: art, music, dramatics, wit and knowledge. Brienna must discover her passion and train hard to perfect her skill, in the hope that she will one day graduate and be chosen by a wealthy patron, looking to support one of the 'impassioned'.

As Brienna gets closer to the eve of her graduation, she also grows closer to her smart (and handsome) tutor, Cartier. He can sense that she is hiding a secret, but Brienna chooses not to reveal that she is experiencing memories of her ancestors – memories uncovering the mysteries of the past that may have dangerous consequences in the present.

A daring plot is brewing – to overthrow the usurper king and restore the rightful monarchy – and Brienna's memories hold the key to its success. Cartier desperately wants to help Brienna, but she must chose her friends wisely, keep her enemies close and trust no one if she is to save herself and her people.
Slave, Warrior, Queen by Morgan Rice
17 year old Ceres, a beautiful, poor girl in the Empire city of Delos, lives the harsh and unforgiving life of a commoner. By day she delivers her father's forged weapons to the palace training grounds, and by night she secretly trains with them, yearning to be a warrior in a land where girls are forbidden to fight. With her pending sale to slavehood, she is desperate. 18 year old Prince Thanos despises everything his royal family stands for. He abhors their harsh treatment of the masses, especially the brutal competition—The Killings—that lies at the heart of the city. He yearns to break free from the restraints of his upbringing, yet he, a fine warrior, sees no way out. When Ceres stuns the court with her hidden powers, she finds herself wrongfully imprisoned, doomed to an even worse life than she could imagine. Thanos, smitten, must choose if he will risk it all for her. Yet, thrust into a world of duplicity and deadly secrets, Ceres quickly learns there are those who rule, and those who are their pawns. And that sometimes, being chosen is the worst that can happen.
There's a prince called Thanos??? And he's the good guy??? *narrows eyes suspiciously*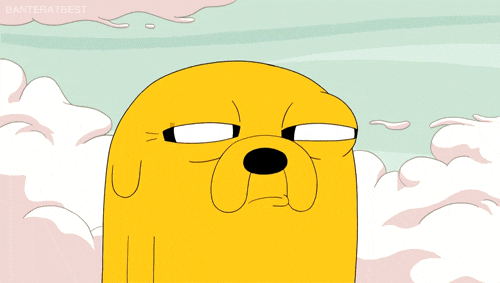 Are there any books with "Queen" in the tile that you love, that I haven't included on this list?? Are they on this list?? Do you charge towards or retreat from books with "Queen" written on their covers??