Okay. So the UK has been destroyed hit by a pretty nasty heat wave. And by nasty I mean there is no sleeping whatsoever, everybody is melting, the amount of fans we have going is basically feeding our electricity bill. Very exciting times.
If it gets any hotter things are going to start catching aflame and then there won't be any water to put out the flames so everything will burn and turn to ash. But everything is fine.
I know I've done a few posts about books to read while melting away into goop.
But today, to match the humidity I may not survive I decided to make a nice pretty collection of books that have fire/flames on them. Because the world seems to like fire today…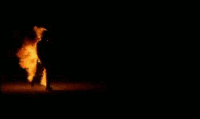 In recent times it kinda feels like I'm using my blog to complain about the weather, I hope you don't mind too much. I have no other coping mechanisms when exposed to extreme heat other than to complain. It works.
Fire is beautiful on both book covers and in real life but y'know…. it burns and stuff…. very dangerous.
You can click on the pictures to go to the BookDepository Website to see the book. I'm linking things…. like a good bean. Some of these books are sequels but the majority are the first book in a series (be careful of spoilers is what I'm trying to say).
---
TA-DA! Wasn't this exciting?!? I promise this will be the last post in which I try to convey how close my flesh is too boiling point (hint: it's very close). Well… until next year that is.
Are you suffering from this heat wave too?? Do you like any books with fire on the covers (or in the title)? Which ones??