There are sooooo many new books coming out that just sound so great????
A great number of the new books that have been released in 2018 so far, have already had some pretty great reviews. Which more or less makes me extremely excited for the rest of the years releases.
While this is all fine and dandy, there are some genres that only get written when the planets align and Hades takes over Olympus with the Titans….. which is never because HERCULES DOESN'T WANT US TO HAVE BOOKS THAT WE LIKE!!!!!
So, here is a list of genres that I would like to see more of….. STEP OUTTA THE WAY HERCULES!!!!
1) PIRATES!!!!
I can't express enough how badly I want more pirate books. How much we need more pirate books…. Lemme argue….
The chances of us in our modern day lives ever being able to go on a sail ship and sail the seven sea in search of treasure and finding new lands, drawing up new maps and writing journal entries of our adventures so that we may pass down our knowledge to our ancestors; is next to none……
Because apparently, Sail boats are outdated, and people now use motor/engine powered boats….. You can only imagine how disappointed I was… I have the overwhelming need to explore, I don't wanna explore where there are people….. WHERE DO YOU WANT ME TO GO WORLD??? MY GARDEN???? ADVENTURE TO THE POLY TUNNEL AND BACK??? NEVER!!!! I SHALL ONE DAY EXPLORE THE SEA WITH A RAGTAG CREW OF PIRATES AND NOBODY CAN STOP ME!!!! 
Except maybe my mother…… HECK, SHE CAN JOIN MY QUEST!!! TO THE LANDS BEYOND!!!!!!! 
2) SIRENS!!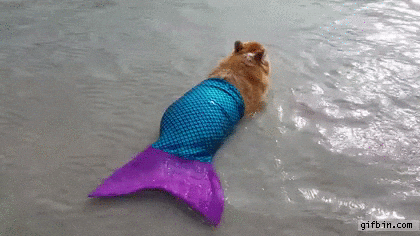 Sticking with the sea adventure themed books…. SIRENS!!!! SIRENS WITH MAGIC!!!
Anything to do with the sea really…. people/species who live in the sea…. sea life…. sea crimes….. sea kingdoms…. just SEA/OCEAN STUFF OKAY???!?!
Imagine:
angry sirens who control the seas to destroy their enemies in one fell swoop.
Sirens and mermaids being enemies, waging wars in the ocean,
Imagine that and then a siren and mermaid becoming star crossed lovers in the middle of a war……
I know…. I want it too *cue uncontrollable sobbing*
JUST SEA FOLK IN GENERAL!!!
Need I elaborate this any further…..
3) Angels….
Now…. I know… there are books with angels in them or angels being briefly mentioned…. like in Cassandra Clare's Shadow hunter books… Nephilim. Susan Ee's AngelFall… both of which I loved and soooooooo ….. Naturally…… I need more….. URGENTLY!
GIVE ME MOREEEEEEE ANGELS!!! AND DEMONS FOR THAT MATTER TOO!!!!
GIVE ME DEMONS WHO DON'T WANT TO BE EVIL/ OR DO I'm not picky WHO ONLY WANTS TO READ BOOKS. LIKE NO SORRY JEFFERY I DON'T FANCY PILLAGING SOME VILLAGES. LET ME FINISH READING LORD OF THE RINGS YOU FIEND!!!!
So, yeah…. I just thought of these and became overwhelmed with emotion and decided to share. Because maybe it will inspire some one to write a book about any of these things???? Please? 
Are there any books/genre that you wish there were more of?? Do you also want to read about friendly demons who are fans of anything and everything and would rather go to cons than fulfil their fathers wish of becoming an evil prince of the Underworld???? I know I do….