The title is not an exaggeration… The books I have for this list, quite literally scare me….they probably think that their scare tactics will make me read them…..but it's scaring me away.
High page number is mainly what scares me… I don't mind a big book, but I am scared of spending so much time getting to know a world only to not adore the book…. That would be a nightmare T.T
Sometimes it's hype or uncertainty surrounding a book that makes it intimidating…. honestly I'm scared of just about anything that could make a book even a little bit frighting…. why lie.
Before we get into this post, I found this idea because I was reading some other peoples blogs and saw this thing called 'Top Ten Tuesday' Which was a weekly meme hosted by The Broke and the Bookish in which a prompt was introduced and people would write a post about it. The blog The Broke and the Bookish has shut down I believe in January of this year… but 'Top Ten Tuesday' is still ongoing on That Artsy Reader Girl 's blog, if you want to join in the recent topics.
For me however, I have found a list of all the old topics and….. some of them are pretty damn good. So I'm going to do those. (I will credit the original creator when I use the older prompts, don't worry 😀 )
OKIE!!!!!! ON TO THE LIST!!!
1) The Name of the Wind and The Wise Man's Fear by Patrick Rothfuss
I am intimidated by these because of their size….. I mean The Name of the Wind is 662 pages… and the second book 992 pages.
That's pretty damn scary if you ask me. Again, I have nothing against big books. But 992 pages is quite the commitment…
Besides its size, it sounds like my kind of book.
2) Eragon by Christopher Paolini
I kept seeing this one all over the place, so I bought it.
But the thing bugging me is that, I think that it's a middle-grade novel??? Correct me if I'm wrong. I don't mind middle grade at all, but I don't typically read it, so I'm worried I won't like this book.
It has dragons….. so I should like it. I think there's a movie for this book??? If there is… I wanna watch it for the dragons, so I'll force myself to read this book before I even dare searching for the movie… I'll just watch it and then never read the book out of guilt.
3) Daughter of the Pirate King by Tricia Levenseller
I know. I've been begging the universe for pirate books more or less for years…. but I haven't read this one??? A disgrace.
It's intimidating because it's a pirate book. I wanted one. There's one. Will I like it? Will I hate it? Can I just look at it and not read it? Are there any mentions of sirens?
I will of course read it eventually…. can't resist the pirate nature that long… but until that day I shall continue to be scared of it…
4) Lady Midnight by Cassandra Clare
This one again is a problem with size, I think. I really do want to read this series though, because everyone seems to love it. Last year I binge read The Infernal Devices and The Mortal Instruments and enjoyed them very much….
But have you seen the size of this paperback next to another paperback????
YOU SEE THIS?!!?!?!
Not only is it a chunky book, but it's wider too. More space for words…… MORE STORY YAYYYY!
Also more scary though…….
I don't think I'm going to pick up this series unitl we are closer to December…. When the final book comes out….. I've heard about some brutal cliffhanger in Lord of Shadows which is making people cry….. I'll wait…. I can be patient…find something else to do….
5) King's Cage by Victoria Aveyard
This book is the same size as Lady Midnight in comparison to other paperbacks, but that's not even what's stopping me….
I think it's the emotional trauma that the first 2 books in the series put me through that's making me be scared of this book…. The last book in this series comes out in May…..
Which is pretty soon….
I won't survive….
If you guys don't hear from me on the day of War Storms release, or any time after…. you will know that I have perished…. gone….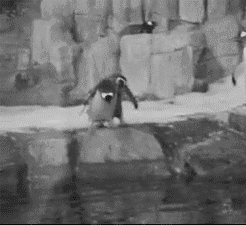 These are 5 books that are scaring me at the moment. What books are scaring you guys half to death?? Are any of them in particular giving you the angry eyes??