So, I went scrolling through the old Top Ten Tuesdays again. There are some really fun ideas in there…
If you didn't know Top Ten Tuesday is a weekly meme created by The Broke and the Bookish. This blog is now inactive as of January 2018, and so TTT is now hosted by That Artsy Reader Girl
So to spice things up a bit, I'm gonna list things from smallest to largest… like a grand reveal…. which isn't even that surprising if I'm honest….
I've listed the top 5 authors that I own the most books of even though there are several other authors that I own loads of their books, because if I see something I like….. I obsessively make a list and save all my gold coins… and theeeeeeeeeen….PURCHASE!!!
5) Marie Lu
I currently own 7 books by Marie Lu…. she's kinda become an auto buy author for me…. I really enjoy her writing. Also, WILDCARD (the sequel to WARCROSS) was announced the other week, expected to be released in September 2018 hehehe…. Looks like there are always going to be books for me to buy *sigh of relief*
4) V. E. Schwab (Victoria Schwab)
I actually still have yet to read any of V. E. Scwabs books…. buuuuut I keep buying them when I can??? Most likely because people keep talking about them and I'm like: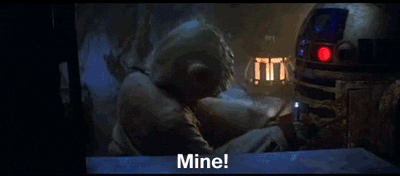 3) Maggie Stiefvater
I currently own 10 books by Maggie Stiefvater…. also, I'm gonna point it out again… look at how pretty The Raven Cycle books are….
One day, I'm just going to just binge read all of these books…. one day soon I should think.
2) Sarah J Maas
I also have 10 books by Sarah J Maas…. the only reason why this one is at number 2 instead of joint 3 is because a 4th book in the ACOTAR series is coming out May 1st… I of course have it on pre-order…. anything she writes…. I just buy. Plus, these covers are pretty great too, make me feel all giddy and like re-reading the TOG series… again.
1) CASSANDRA CLARE!!! WOOOOOO
I doubt anyone is surprised….
I mean… she's written a lot of books…. and we just find ourselves needing them… urgently.
I currently have 14 Cassandra Clare books. I know there are more…. Amazon would never lie to me….they wouldn't dare….. but I never have the money, and when I do… I buy all the shiny new books…. for no reason other than they are shiny new books that probably will sit on my bookshelf and cry at me, while I cry at it.
It's a sad cycle…
ONE DAY I SHALL HAVE READ ALL THE BOOKS ON MY BOOKSHELF!!!! Said no one ever…. *sobs*
These are my top 5 most owned authors. (I just realised I have 8 Marissa Meyer books, she should have been on this list *sobs at my mistakes* 
Who is your most owned author? Is it the same as mine? Has Cassandra Clare's books taken over your shelves too?? Do you also have a load of books from an author you've only read one book from… you've just bought the rest because of it?????
Let's Chat…