Travel?!? Travel?? You mean leave the house?? Books that make me want to leave the house?? Oh no…. this might be hard…
Top Ten Tuesday is a weekly meme hosted over at That Artsy Reader Girl.
Today's prompt is: Books that make you want to travel.
I feel like this topic is much more relevant to contemporary books than it is for the fantasy books that I devour on a daily basis….
BUT! Because it doesn't specify that it HAS to be contemporary, I'm just gonna list books that have made me want to travel recently (as in from my reads so far this year) …. it may not necessarily be to anywhere in particular….. maybe I just want to fly?? (did….did you see the Lenny Kravitz reference in the title? I ….I made a joke….. about travel… flying…. yeah….. byyyyyyyeeeeeee)
ANYWHOOOOO, I know it's Top TEN Tuesday but I could only find 3 that genuinely fit this topic for me.
Illuminae by Jay Kristoff and Amie Kaufman
SPAAAAAAAACE…. I know that the travel and what not isn't the whole plot (but it is a reoccurring issue I suppose with the jump ports and stuff) but….. I wanna go to space. I wanna travel through space.
I am also really want to know if when you go at super sonic speed, or thorugh jump ports, does your face do the thing. Where your face just kinda stretches out??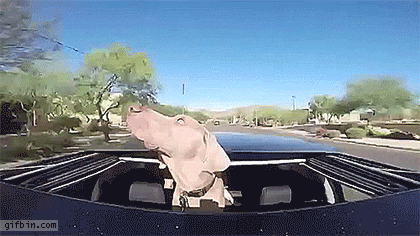 I mean… realistically it probably doesn't happen because the space ship is probably built to prevent that kinda thing….. but it would be….. funny as heck.
Basically never has a book (the entire series really) made me want to go to space more! Or live on a different planet! Or visit other planets! WOOO NEW FRIENDS WHO WON'T HAVE ANY IDEA HOW AWKWARD I AM!! WOOOOOOO!
BUT SPAAAAAACE GUYS!! SPACE!
SPACESHIP!
A Court of Thorns and Roses by Sarah J Maas
Hehe. I want to travel and explore all of Prythian. I want to see all the Courts and the land and basically everything. Even the Illyrian Mountains. Snow and mountains is an instant win to me.
But more than that, I want to winnow. Like, it's described as a pocket of blackness  kinda thing. I was picturing there being stars and what not and it sounds freaking amazing. I would just winnow but then never reappear tbh.
Flying with the Illyrians would be friggin' epic too though. Not as cool as walking through pockets of the universe, but I feel like being in the air and just going somewhere, anywhere. I feel like that, up in the sky, would be the place of ultimate peace.
More than anything though I want to see the courts, they all sound so different and all so beautiful in their own ways and I just !!!!, take me there please and thank you.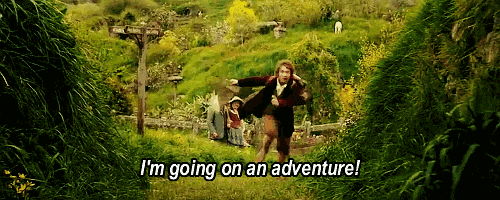 The Coldest Girl in Coldtown by Holly Black
Now that I think back at it I actually really loved this book and I have the sudden urge to re-read it….
The first half of this book (I wanna say half but it could be less) gave me road trip vibes. Mind you I have never been on a road trip… and this book includes a road trip…. with a vampire… a polite, gentlemanly vampire at that. Gavriel was such a dear.
And when reading it, I kinda wanted to go on a road trip. This book genuinely made me want to leave my house… I was surprised.
Now that I think back on this book though, there were so many aspects of it that were refreshing. So many things that I loved.
I highly recommend it to you guys! As far as Vampire books go, I think this one has to be one of the best. (Again, I haven't read many vampire books….. but the few I have read… this one was the best….. easily)
What books make you want to travel? Are there any particular forms of travel that you want to try? Do you agree with some of the books on my list?