Top Ten Tuesday is a weekly meme hosted by That Artsy Reader Girl.
Hehe. Who ignored their reading plans and watched a whole load of TV?? Spoiler!!!! It was me….
The majority of it was anime…. reeeaaaaaally good anime….. 
I've wasted a lot of time….. by having a great time….. ????
I won't list all the anime I've watched recently here though…. that would make me question my life choices for sure and I don't wanna do that right now. I'M HERE FOR A GOOD TIME, SUSAN!!!!
Let us begin!
---
TV Shows:
Merlin (BBC – 2008)
If I'm being honest, I don't even need to say much about this to prove why it's amazing. So, there's Camelot (the kingdom, and kingdom settings are my fave!!!), there's magic (really good magic, although the King of Camelot reaaaaaaaally doesn't like magic), and a dragon. Just one. But….. dragon. Did I mention all the MAGIC?!??!?! (I was like 9 when I first watched this series, I was friggin' mesmerised by the magic!! I still am!)
OOOOOOOO! AND! There is this bomb friendship between Merlin and Prince Arthur! And it's actually a funny series (specifically the Beauty and the Beast episodes [there are two] …. it's just gold). It was good when I was a kid, and it's good now.
Sherlock (BBC – 2010)
When I first watched this I was expecting an entertaining crime show…. I WASN'T READY FOR A SOFT, FUNNY, MODERN DAY SHERLOCK PAIN FEST!!!!!
I've watched the whole thing (all four seasons) 3 times and I've cried harder every time. 10/10 would die again. So soft.
Avatar the Last Airbender (Animated, Nickelodeon – 2005)
I recently binged all three seasons…. in two days (refer: NO REFLECTING ON QUESTIONABLE LIFE CHOICES!!!!) I loved it! I watched a few episodes when I was younger but they were on the tv and waaaayyy out of order so half the time I was having a great time but I have no idea what was going on. But now I know. And it was a lot of fun! I knew Zuko was a bean and I was rooting for him but the true star of this programme was General Iroh! I would want to drink tea with him and discuss the meaning of life for sure!
Movies:
Howl's Moving Castle (2004)
I'm sure most of you have seen or heard of this movie before. But I'm gonna throw it at you anyway. Because I really love this movie. I could just watch this movie on repeat for the rest of my life. There is so much going on in this movie and I just abfhbdfjavdfJB
Okay…. *deep breath*
So, Sophie works in her late fathers hat shop and lives an uneventful life until she meets Howl who is a wizard (it already sounds great and we haven't even gotten to the good stuff). Basically, the evil Witch of the Wastes gets jealous because she wants Howl for herself and so puts a spell on Sophie that turns her into a premature old lady. Sophie decides to leave her home and go elsewhere as not to upset anyone, but on her way she comes across… Howl's Moving Castle!!! ….. It's more of a scrap heap really, but it's a beautiful scrap heap and so… it is a castle *shrug* . And then there's this huge war,a missing prince, and magic everywhere and an amazing family thing going on and Calcifer!!!! 100 points for Calcifer alone!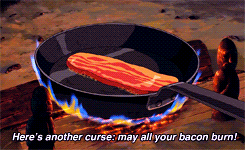 Cinderella (Live Action Movie – 2015)
I think I mentioned how much I love the whole "Kingdom" element. This movie has that element. And it's so well done that I might cry. I mean, like most people, I love Disney movies but this was so soft and beautiful and I really loved it.
Also Cate Blanchett makes a wonderful evil lady, and I honestly loved everything about how perfectly evil she was as the step-mother.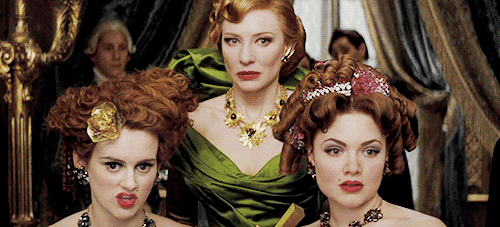 Which brings us to the next movie actually!
Thor: Ragnarok (2017)
This movie made me cry. I was laughing so hard through more or less the whole thing. It was too funny! It was so pure and light-hearted but there was also danger and mystery and… *deep sigh* It was so good. I'm just gonna go ahead and list this under "Movies to Cheer You Up When You're Sad".
Also, Cate Blanchett was once again a very good villain. But Korg was my fave.
Rise of the Guardians (2012)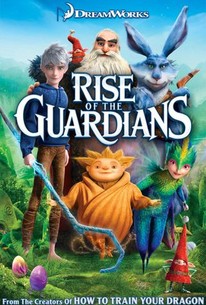 Another movie I will never tire of seeing. The movie follows Jack Frost and I friggin' love anything to do with Jack Frost. But this movie was kinda sad because everyone wanted to be believed in. The saddest was Pitch. He's the bad guy, I guess. He takes away dreams and gives children nightmares. BUT HE'S SOFT TOO OKAY!!! He just want to be believed in! *sobs for eternity*
Also, Hugh Jackman as the Easter Bunny will always be a valid reason to make life worthwhile.
This post is getting pretty long…. I didn't plan to go so in depth…. I guess my emotions got the better of me… 
I'm just gonna throw some of my other faves down onto this post!
---
It was honestly so hard to pick my favourites. I really like a lot of movies, my poor other favourites… left on the shelf!
*TBR glares with blood red eyes from the shadows*
---
What are your favourite movies?? Do you like animated movies/tv programmes too??