Top Ten Tuesday is a weekly meme, hosted by Jana @ That Artsy Reader Girl.
Today's prompt is "Longest Books I've Ever Read".
Now, I don't know about you guys, but I haven't really read that many "long" books. The average book I read is about 300 – 450 pages? Maybe a little more? But there are definitely longer books on my shelf. I just stay away from them unless I have their sequels (if they have any) because, that's a lot of commitment only to be left hanging on a literal cliff. Because I'm a coward and am scared of anything that is bigger than me. Which is everything because I am smol.
And SOOOO! I've decided that to fit the prompt I am going to split this post 5/5. 5 of the longest books I have read, and 5 of the longest books on my physical TBR that I haven't read.
I swear every TTT post that I can't think of ten books for, turns into a TBR shame post…. and considering that this happens a lot, and the prompts are usually quite different from each other……. that's a lot of shame.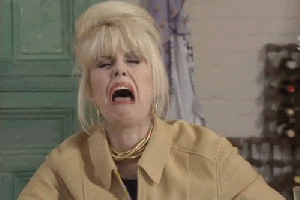 All covers link back to Goodreads, so you guys can check them out too! Note: All the books that are sequels will have links going to the first book in the series to avoid spoilers.
5 Longest Books I've Ever Read
Traitor to the Throne (Rebel of the Sands #2)- 570 pages
City of Heavenly Fire (The Mortal Instruments #6) – 640 pages
Empire of Storms ( Throne of Glass #5)- 689 pages
A Court of Wings and Ruin (A Court of Thorns and Roses #3) – 699 pages
Winter (The Lunar Chronicles #4) – 827 pages
It just occurred to me while I was making this list that all the longest books I've ever read are sequels…. I'm so scared of the long books that I have only read them if they were a sequel to a smaller book…. (Although this is going to change considering I've just started reading Strange the Dreamer by Laini Taylor! And it's pretty big and the beginning of a duology! AAAWWWWW YEAH BREAK THOSE BAD HABITS!!!!)
---
5 Longest Books On My TBR
The Name of the Wind (The Kingkiller Chronicle #1) – 662 pages
The Final Empire (Mistborn #1) – 643 pages
Lady Midnight (The Dark Artifices #1) – 668 pages
A Discovery of Witches (All Souls #1) – 688 pages
A Conjuring of Light (Shades of Magic #3) – 666 pages
I never realised how big Lady Midnight was??? I thought for sure that The Final Empire was longer?? ¯\_(ツ)_/¯ New surprises every day!
---
What are the longest books you've ever read??? Which books are still on your shelf, taking up a whole load of space??? Are you afraid of larger books too??