Top Ten Tuesday is a weekly meme hosted by That Artsy Reader Girl, in which bloggers and readers alike can scream together about books but in different topics each week!
Today's Top Ten Tuesday topic is "Winter TBR 2018!"
Sooooo, I just finished reading Kingdom of Ash a few days ago, and finding a book to read afterwards has been a little difficult. I want to read fantasy…. but I know that fantasy books can be stabby to the heart and I want to keep my heart intact because it's CHRISTMAS DANGIT!
Although, after all the crying KoA made me do, I'm surprised to find that I'm not feeling like I'm in a reading slump? I though I would be in a reading slump after reading it…. but I'm not? I WANT TO READ SO MANY THINGS!!!!!
How many am I going to be able to read before the end of the year so that I don't fail my Goodreads goal…. is another topic that might reduce me to tears.
I feel like I'm not going to make it, but I also feel like I could? So, I'm going to try anyway! 10 books (Wow this fits this weeks topic surprisingly well) in 13 days! LET'S DO THIS!!!
Any whooooo. Here are the books I plan to read during Winter (that is from December through to January) but I am a mood reader so I may pick up something in between each book? It's a mystery! I might pick up some supreme fluff books? Because I didn't add any on this list…..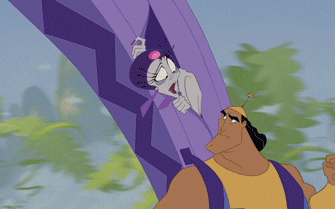 All covers link back to Goodreads so you can check these books out too!
---
THE GRAND READING PLAN FOR WINTER:
Optimistic right?
I've tried to mix it up a little? I added some manga on there! I feel like I haven't read any manga doe ages but it's been like a month?
I am very excited about all these books! Mainly because the majority of them have been on the "OOOOOOOOOOOH! As soon as I finish reading my current read, I'm gonna read that one!!" pile for a very long time……
You know the pile I'm talking about…. the ones we never get to, but feel like reading while we're in the middle of reading something else….
I SHALL NOT LET THEM SUFFER IN THAT PILE ANYMORE!!! I SHALL READ THEM AND GIVE THEM THE LOVE AND ATTENTION THEY DESERVE!!!
What books are on your Winter TBR?? Better yet, what books are on THAT pile?? Have you got big reading plans for Winter, or December?? How are you doing on your Goodreads goal?? 
Feel free to link your Top Ten Tuesday posts down below!