*trumpet fanfare*
I HAVE RETURNED! I HAVE EMERGED FROM THE ASHES! A REBORN DRAGON-
I honestly don't know where I've been? Time has tricked me.  Again.
I VOW TO VANQUISH THIS EVIL ONCE AND FOR ALL! NEVER AGAIN SHALL I FALL VICTIM TO THIS BLIGHT!
On a more serious note though, I should have a lot of free time after exams and so my blog will be revived! I hope. I need to work on the layout… and everything else. I'll burn that bridge when I get to it XD
ANYWHOOOOO! Today I am flying at you with another Top Ten Tuesday post! Today's topic is a 'Page to Screen Freebie' and tbh I was lacking inspiration to come up with anything for this prompt. So instead I'm jumping back to one of the prompts that I missed during my sucked-into-a-time-vortex-obliviously-drinking-some-orange-juice period.
Top Ten Tuesday is a weekly meme hosted at That Artsy Reader Girl, in which bloggers and readers alike can scream together about books but in different topics each week!
Here are 11 (ooooo, that's more than 10) quotes from some of my all time favourite books in existence itself, that I find inspirational, or just overall loved!
Click on the book covers to fly on over to their Goodreads pages! Any books that aren't first in a series will instead be linked to the first book to avoid spoilers. We don't want any of those around here. 😀
---
"You're a storyteller. Dream up something wild and improbable." She pleaded. "Something beautiful and full of monsters."
"Beautiful and full of monsters?"
"All the best stories are."
– Strange the Dreamer by Laini Taylor
"Perhaps bravery is simply the face humanity wraps around its collective madness."
– Illuminae by Amie Kaufman and Jay Kristoff
(It really says something when the majority of my fave Illuminae quotes are said by AIDAN XD)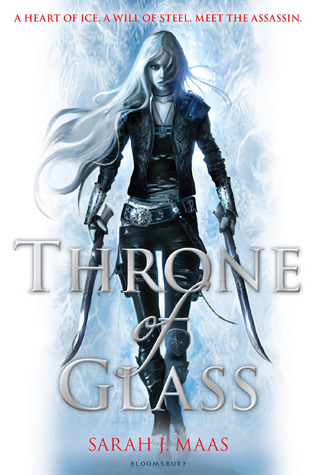 "You could rattle the stars," she whispered. "You could do anything if only you dared. And deep down , you know it, too. That's what scares you most."
– Throne of Glass by Sarah J Maas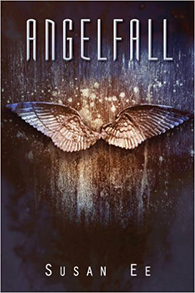 "Sometimes, as we're stumbling around in the dark, we hit something good."
– Angelfall by Susan Ee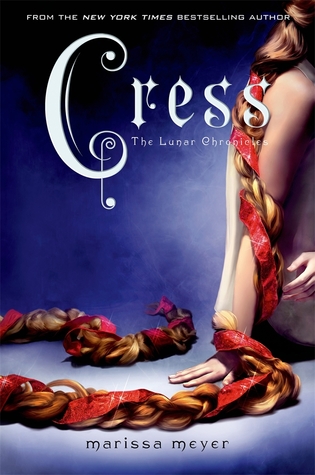 "Maybe there isn't such a thing as fate. Maybe it's just the opportunities we're given, and what we do with them."
-Cress (Book #3 in The Lunar Chronicles) by Marissa Meyer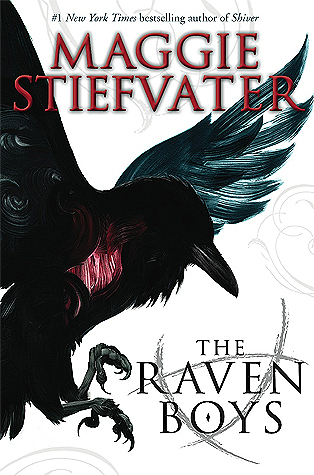 "Today, Blue thought, is the day I stop listening to the future and start living it instead."
– The Raven Boys by Maggie Stiefvater
"The revolution is not an apple that falls when it is ripe. You have to make it fall."
– More Than We Can Tell by Brigid Kemmerer
"Even the strongest blizzards start with a single snowflake."
-Snow Like Ashes by Sara Raasch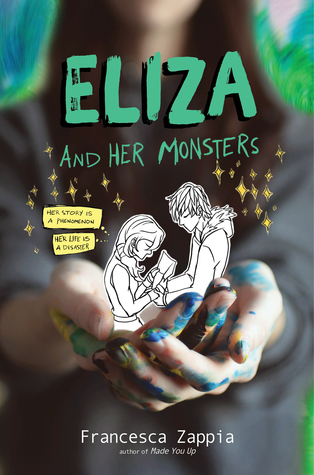 "Like life, what gives a story its meaning is the fact that it ends. Our stories have lives of their own – and its up to us to make them mean something."
– Eliza and Her Monsters by Francesca Zappia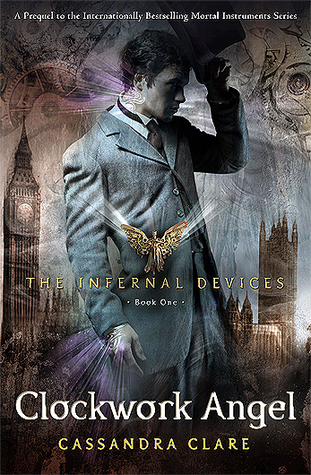 "Sometimes, when I have to do something I don't want to do, I pretend I'm a character in a book. It's easier to know what they would do."
– Clockwork Angel by Cassandra Clare
"I need to stop fantasizing about running away to some other life and start figuring out the one I have."
– The Darkest Part of the Forest by Holly Black
---
In making this list I have simultaneously awakened the urge to re-read all of these books right now.  – _ –  Why do I do this to myself?
What are some of your favourite book quotes?? Is there a book you love that is just chock full of inspiring and amazing quotes?? Do you find that a particular character in a book always tend to be the source of your favourite quotes??
Feel free to link up your TTT posts in the comments and I'll pop by, like a Granny popping round for a cup of tea. Except this granny will also eat any cake she finds in your house too.
Side note! I figured out how Bloglovin works… kinda?