Helloooooooo!
Today I have another Top Ten Tuesday post! *a roar of cheers*
I honestly couldn't have stayed away from this prompt if you tried to wrench me free with a crowbar.
Today's prompt was recommended by Anne @ Head Full of Books and it was a lot of fun!
I was scouring my bookshelves, picking up favourites to find their publication date. Only to find that a lot of my favourites are from the same year…
BUT!
I managed to find some books which are generally my favourites, and some that I enjoyed for each year from 2009 – 2019!
Top Ten Tuesday is a weekly meme hosted at That Artsy Reader Girl, in which bloggers and readers alike can scream together about books but in different topics each week!
All covers link back to Goodreads if you want to check them out! Any sequels will instead have the link to the first book so that there are no spoilers!
I will note which ones are favourites and which ones I enjoyed. Just so we know how much it hurt to put some of my favourites back on the shelf without including them in this list.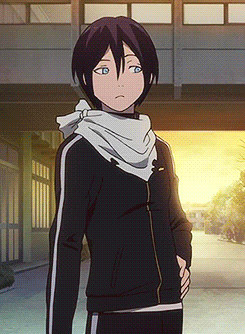 ---
2009
City of Glass (Book #3 of The Mortal Instruments) by Cassandra Clare
(I remember enjoying this one more than the first 2 in the series).
2010
The Maze Runner by James Dashner
(I got this one for my birthday [can't remember which one] and I liked it, but I wouldn't call it an all time fave) Also, Goodreads says this was published in 2009? But my print copy says 2010?? *is suspicious*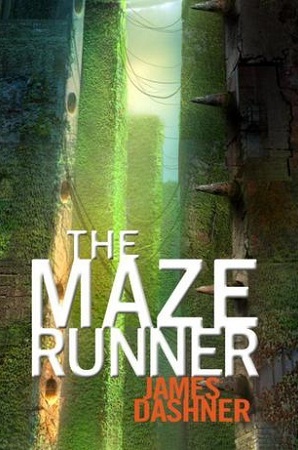 2011
Pegasus and the Flame by Kate O'Hearn
(I read this aaaages ago but remember being so invested that I pulled my first ever all-nighter. Bless. I plan to re-read this series soon since I only read up to book 3 before. Because I didn't know I could google whether or not there were other books apparently.)

2012
Throne of Glass by Sarah J Maas
(BIG FAVOURITE! It was one of the first series I bulk bought. Lol at my un-knowledgeable self, thinking Empire of Storms was the last book in the series. I sobbed so hard at that ending too. XD *sigh* Good times.)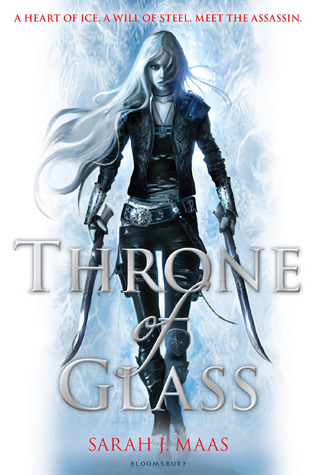 2013
Angelfall by Susan Ee
(FAVOURITE! BIG LOVE! I kinda knew I would love this trilogy before I started it, so I "saved" it for when I had time to binge it. <– I was smart. It was very good. Very binge worthy.)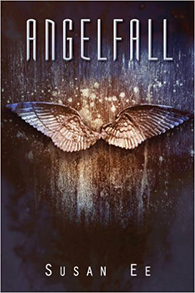 2014
Cress (Book #3 in The Lunar Chronicles) by Marissa Meyer
(FAVOURITE! Cress was my favourite book in The Lunar Chronicles Quartet. By far. I loved the other 3 but this one… man I adored this one. I need to re-read it. Right now.)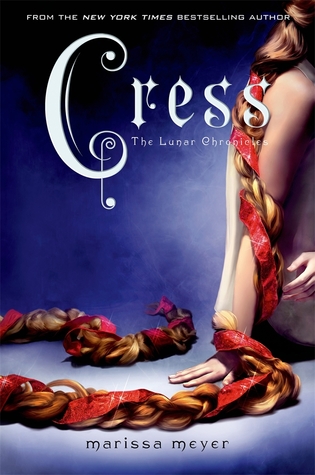 2015
Illuminae by Amie Kaufman and Jay Kristoff
(FAVOURITE! I LOVE THIS TRILOGY SO MUCH! I'm currently re-reading them via Audiobook, and I just… so much love. I can't handle it.)
2016
Rebel of the Sands by Alwyn Hamilton
(I really enjoyed Rebel, I read it so fast. But not one sitting. Two sittings. I had exams ; _ ; I liked book 2 but didn't love it. I still need to get to the final book #3)
2017
An Enchantment of Ravens by Margaret Rogerson
(FAVOURITE! I LOVED this book! I found it to be so whimsical, compelling and super cute. Honestly, Rook is a gift to this world… or that world… he's a gift to existence in general tbh. Also, I think this world needs more standalone fantasy, so BIG WIN!)
2018
More Than We Can Tell by Brigid Kemmerer
(FAVOURITE! This is quite possibly my favourite contemporary read of all time. I love it so much. Now I need to re-read this one too!)
Surprisingly, I have a lot of 2018 books… Unsurprisingly, I haven't read a lot of them.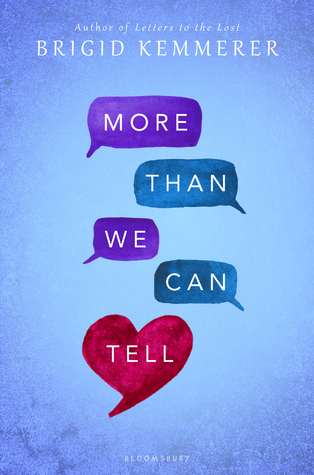 2019
Serious Moonlight by Jenn Bennett
(FAVOURITE! Jenn Bennett has become an auto buy author for me. This was such an enjoyable read, I loved it. 10/10 would read again.)
I also haven't read many new releases… *cowers from shame*
---
What are some of your favourite books? When were they published? I was super shook by the fact that Throne of Glass was published in 2012?? Like that was so long ago?? How?? 
Feel free to link your TTT posts below!