Ah, yes. That time has come once again it seems. The birds are chirping, the plants are once again born anew. You may even catch a glimpse of the sun.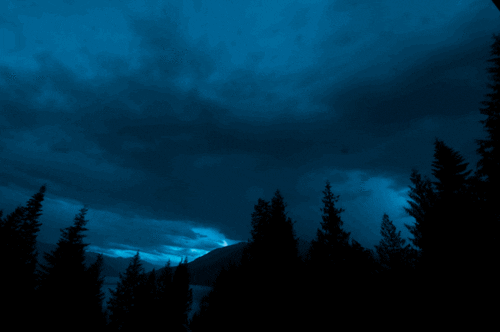 …
Spring is the season of new beginnings! Which is obviously referring to starting a new book… what else could it mean?
And so, I present to you a list of books that I, your esteemed neighbourhood wizard, have selected for your consideration!
*cue carnival music*
First up! I have 5 book recommendations for you folks! These bad bois are some of my favourites! I love them to absolute pieces and think everyone should flail about them! (but a gentle, abrupt flail because the weather is getting hotter, remember not to overwork and therefore overheat during these warmer seasons my beans)!
So I'm going to throw them at you with buckets of enthusiasm!
All covers link back to Goodreads! Go check them out!
1) Geekerella by Ashley Poston
Do you like fairy tales? Do you like epic yet squishy romances? Do you adore all things cosplay, cons and fandom? Then you need to eat this book right now! Geekerella's got all that and more! If you want to sob until you physically can't sob no more a little from the overabundance of cute, then this is the book for you! (Full Review)
2) Love & Gelato by Jenna Evans Welch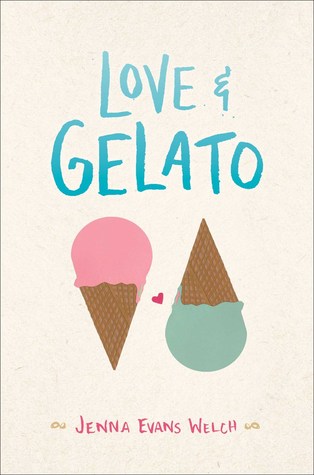 Love. Gelato. Italy. Mystery and Secrets. In Summer. Now I really enjoyed this book. I mean the dying-mother-left-me-a-journal-and-now-I'm-going-on-a-quest-to-find-my-real-father plot was amazing. But the romance! The romance between Lina and Ren is so soft. It has raised standards. If my one true love doesn't buy me heavenly sounding, flaky, chocolate filled pastries from a secret bakery in Italy, then is it even love?
3) Letters to the Lost by Brigid Kemmerer
Oh hello! Have I screamed about this one enough? APPARENTLY NOT! This beauty is a dual point of view, soft characters slowly but surely fall in love with a stranger who isn't really a stranger but they don't have a clue who each other are in "real life". But we know. We knows precious! This can also, probably, be considered one of those "bad boi" romances too. Except Declan is a smol, misunderstood boi – no he's not angry, that's just his face. (Full Review)
4) Angelfall by Susan Ee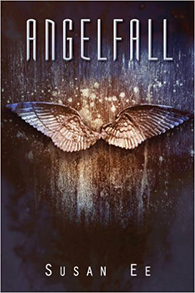 Here we are flying out of the contemporary zone! This is a dystopian! Oooo! (They're making a comeback, right?) And it has angels! Ooooooo! But the angels are the bad guys. *silence* Or are they?!? *confused silence* Well, we know for sure that one of them isn't so bad. Poor Rafe. He needs a break.
There is romance, but it's pretty slow burn through out the trilogy but boy is it a good one! The plot is action packed and explosive (at some points, literally). It's not to be missed folks!
5) The Raven Boys by Maggie Stiefvater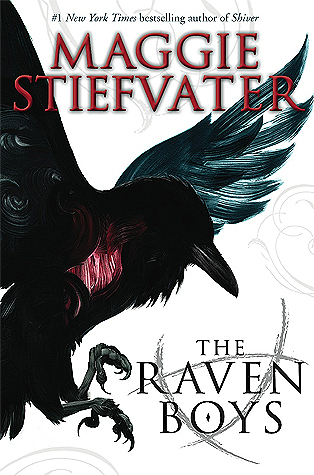 Oh hi beautiful quartet that deSTROYED EVERYTHING I LOV-
More mystery for you folks! But a cool historical mystery. Also a teeny tiny bit of romance. But have you met Noah? he's such a sweet bean. He is me. Bless.
This book has got it all folks! The smol romance, the fast cars, the car that keeps breaking down because it's old and cranky and really needs to reST! It's got magical forests, a super twisted teacher that never should have been a teacher in the first place, a full house of psychics, sad boys who need a nice home, a mug of hot cocoa and some cake. Oh and the little old Grand Quest to find a dead King. You know. The usual. (Full Review)
---
NEXT UP FOLKS!
Here a list of  5 new releases, from the beginning of 2019 to now, shall grace your screens!
Now I haven't read all of these so I can't squee about their cuteness or goodness. But from what I do know about these books based on their synopsis' and book covers… big squeee!
1) Aurora Rising by Amie Kaufman & Jay Kristoff (May 6th 2019)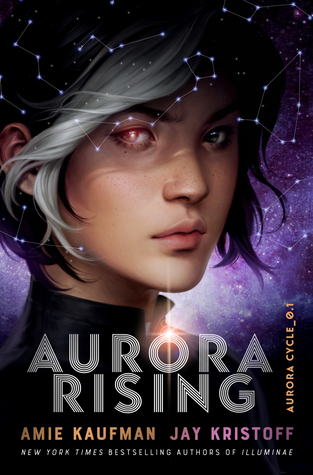 If you love ragtag crews that protecc but also sass each other when things get dangerous, and ragtag crews that (are most likely scared and a little lost) are going to save the universe, somehow, then this book is for you!
If Sci-Fi ain't what floats your boat, but you want to give it a go – then I'm betting this author duo could reel you in nice and easy to the genre. You may experience some heart pain and leaking of the eyes from the sheer pAIN that they inflict (if Illuminae was any hint at the power they wield ; v ; )
2) To Best the Boys by Mary Weber (March 19th 2019)
This beauty! From what we can gather from the synopsis:
There's a nasty plague killing people – father + daughter scientist team try to find a cure.
Super deadly maze (part of a male only competition that rewards the winner with a scholarship) (Apparently it's a super dangerous maze… "not everyone survives" … this book is going to hurt our hearts isn't it?)
Scientist daughter lady, along with her cousin, disguise themselves as boys and enter the competition.
I WOULD LIKE TO READ ABOUT SOME SMASHING OF THE PATRIARCHY!
3) The Boy Who Steals Houses by C. G. Drews (April 4th 2019)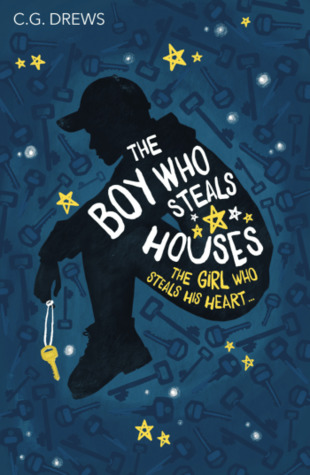 HOUSE STEALING! *chaos ensues* No. Wait a second folks. Don't actually steal houses! PUT THAT BACK!
House stealing is only okay if it's our precious boi Sam. He needs them.
In this here beauty, Sam and his bro Avery are just wandering around and breaking into everyone's houses while they are away trying to find a nice home – why can't someone just give them a nice home?? *sobs* – when they stumble upon the De Laineys'. Everyone in this chaotic, large family assumes that he is just one of the other kids' friends and so Sam infiltrates the family successfully (like a true secret agent *wipes tear* I'm so proud) and gods I hope he can stay and eat cake forever. Right?
ALSO!!! This book is a #ownvoices story for Autism and Anxiety and we need more of these books in the world tbh. There's not enough. I've heard the rep is fantastic here!
From the cover and the synopsis, it all seems as though this book would be gentle with our hearts and give us a happy ending…
WE WOULD BE WRONG!
This is Cait we're talking about. We will be left with sCaRS!
But we'll be happy about it.
4) Warrior of the Wild by Tricia Levenseller (February  26th 2019)
DID SOMEONE SAY STANDALONE FANTASY?!? Yes please, give us more!
HERE'S SOME SPIT FIRE FACTS!
Viking inspired!
An impossible quest! (This quest is to kill an Immortal and Oppressive God [yikes] that demands tribute from all the villages. All because our MC failed a test that would have had her taking over as leader of her clan, because of SABOTAGE! I smell hardcore betrayals in this one).
I also read some where that there is a good old romance in here too!
5) Wicked Saints by Emily A. Duncan (April 2nd 2019)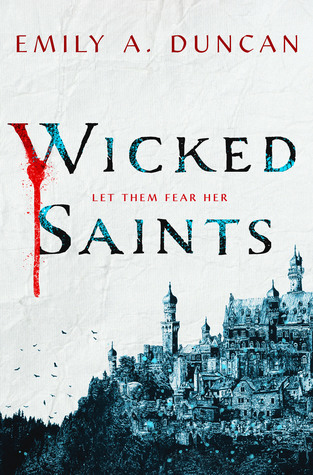 Did someone say they wanted a dark and stabby book? *a distant "no"* Well, I'm glad you did! Here's a beauty for you all to devour!
A Girl!
A Prince!
A Monster!
Centuries long war! (love me some of those)
Magic and Mystery!
Forbidden Romance!
*jumped from "add to wish list" to "purchase" real fast*
---
What books are you super excited to get to?? Are there any new releases that you are practically jumping in anticipation for?? Also, has anyone seen the sun for longer than a single day?? I saw it for a few hours yesterday… which was nice.