As someone who is always willing to give any and every book a chance because it might become my TOP FAVOURITE THING EVER ASNMNGKBSJKB FAWJL, I am always slightly scared that I might miss something.
That I would miss out on and potentially never even hear of The Best Book Ever.
But then the very second I DO see my fellow book bloggers, bookstagrammers, booktubers and the wonderful bookish community in general getting excited about an excellent book that actually does sound like something I would wholeheartedly looooove, or even if it's something with a small trope or theme I enjoy, I'm like: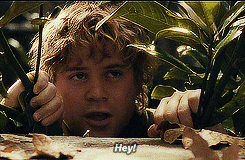 I'm there.
That book will be mine.
Not even the walls of Mordor could stop me from getting my hands on this well loved book of something that I might enjoy very, very much.
Today's Top Ten Tuesday prompt is a "Thankful Freebie!" Since Thanksgiving is so close! I personally don't celebrate Thanksgiving, because I live in the UK. Which is sad. I want more holidays where it's acceptable to eat a lot of food without people looking at me weird, "Yes Deborah, I ate the whole cake. No Deborah I don't feel sick in the slightest. There is still plenty of room for more cake."
My sadness aside…
HAPPY THANKSGIVING!!! I hope everyone celebrating has a wonderful day and gets to eat a lot of delicious food! EAT THAT CAKE! Do it for me.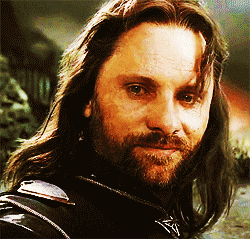 ---
So, here I will show you 8 books that are my favourite books, like, tippity-top of the list favourites, that I almost didn't read.
All of these books, and I mean all, had turned up on my recommended on Amazon, Goodreads and occasionally bookstagrammers would squeal and I'd be confused but also extremely intrigued.
And I would always scroll past them. Never adding them to my basket.
Which I now know was a tremendous crime.
But FEAR NOT! I HAVE STEPPED INTO THE LIGHT! I HAVE NOW READ THE PRECIOUS BOOKS THAT I ONCE IGNORED!
BEHOLD THEIR ETERNAL BEAUTY!
---
---
Do you have any favourite books that you almost didn't read?? Or any that you scrolled past so many times saying "That doesn't look like something I'll enjoy. *sigh* If I keep scrolling maybe I'll find something." but now you've read this book and wish you could travel back in time and threaten to take your past self's cake away??
Are you celebrating Thanksgiving?? What are you most thankful for this year??
Happy Thanksgiving guys!! ❤
Even if you're not celebrating, I hope today is a really good day for you all! ❤