As readers I think it's safe to say that every time we read a book, something about our lives change. Our reading habits might also change with each book.
For example, I learned that reading a whole book sitting at my desk was a sure fire way to dEsTroY mY bAcK!! But it was a good book. So it was kinda worth it.
BUT THE PAIN!!
Anyway, my point is, we learn things. All the things.
Because books are great teachers.
Today's Top Ten Tuesday prompt is "Changes to My Reading Life!"
TTT is a weekly meme, in which bloggers take on a new prompt every Tuesday!
And so, here is a pretty small list of changes to my reading life. That I know of.
I'm pretty sure the books on my shelf have a mind of their own and have changed things about my life without me realising.
---
Contemporary Books Are Now My Jam!
I've mentioned this on this blog before…. somewhere. But I used to exclusively read YA Fantasy only! I wasn't interested at all in fluffy contemporaries and had actually never even read the synopsis of one (past me was clearly a criminal, she didn't know what she was missing out on), until my eyes snagged onto a review of Brigid Kemmerer's Letters to the Lost!
NOW I SEE THE LIGHT! I now actively hoard all the fluffy, cute contemporaries. I find I reach for them more during the colder months though, probably because I want to melt from all the feels. Expect a recommendation post soon!
Here are some of my favourites:
Standalone Books Make Me Go Fast!
I don't know if it's because all the answers are only pages away from my grasp, or because I will forever and always champion standalone books, especially fantasy standalones!
I read standalone books waaaaaaaaay faster than I do the first book of a series, even if I have all the next books on the shelf. Unless it's a really good series that I was excited for and am not being disappointed by. In that case, I will devour all the pages and the cover and I will show no mercy.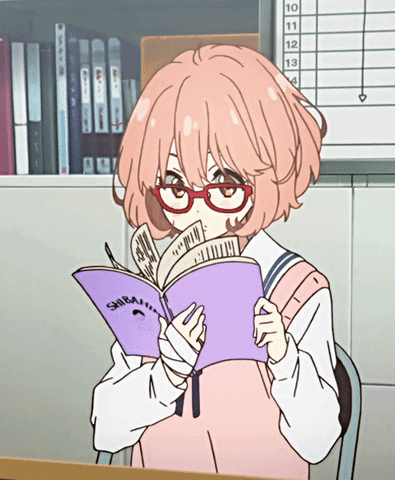 Here are some of my favourite Standalones:
PRIME READING TIME IS EVERY TIME!
I've been trying to prioritise reading before going to sleep, something always crops up during the day that demands all of my attention, so I have less time to read. Reading at the end of the day just makes more sense for me at the moment.
But sometimes I just. Don't. Stop. Reading.
Well I do… when I finished the book.
And it's not nighttime anymore.
This is fine, right?
---
What's changed in your reading life recently or since the very beginning? Do you read certain books now that you wouldn't have a while ago??