Title: Call Down the Hawk
Author: Maggie Stiefvater
Pages: 472
Series: Book #1 in the Dreamer Trilogy
Authors' Other Works: The Raven Cycle, The Scorpio Races, The Wolves of Mercy Falls, Books of Faerie, All the Crooked Saints.
*deep breath*
My dudes. My friends.
This!
This book!
I would die a thousand deaths for this book-
I would die a million deaths to get my hands on the next book-
The expected publication date for book 2 is November 2020…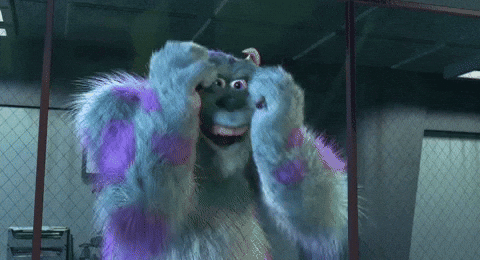 hOw dO I wAiT?
Oh, I know.
I'll just have to reread the Raven Cycle and Call Down the Hawk until November next year. I'm happy with that!
---
Maggie Stiefvater has done it again!
I swear her writing is improving with every sentence, page, woRD  book, and I can literally feel my soul latching onto these books… and soon Maggie Stiefvater would have collected enough soul fragments to take over the wORLD!
Which would be AMAZING! I have know doubt she'll turn our world into a world full of magic and wonder, just like the worlds she weaves in her books.
Anyway.
I swear her writing is always so whimsical. It's so completely beautiful and constantly makes me want to run into and befriend a sentient forest that may or may not trick me and trap me forever.
One thing I can say for sure is that every time I leave a Stiefvater book, I feel inspired and more alive than ever.
Something about her books, be it The Raven Cycle or other, make me want to explore. Makes me wonder what is out there in the big wild world. Make me ponder on what magic might be awaiting me around every corner.
They makes me want to live my life to the fullest. And maybe try to track down a dead, long-lost Welsh King.
Honestly, I'm so madly in love with her writing and genius.
---
The Characters
So, Call Down the Hawk follows our favourite snarky boy, Ronan Lynch, who is a main character in The Raven Cycle. The events of CDTH are what happens after The Raven Cycle, but you don't need to read TRC first, but you totally should!
And honestly.
I love it.
I loved Ronan's arc in The Raven Cycle and I love seeing Ronan coming to terms with his reality in this book and how he, in iconic Ronan fashion, charges head first into danger regardless of what his older brother, Declan has to say about it.
Because if Declan says no, it only tempts Ronan more to do The Thing.
Ronan was definitely more confident in himself, his dreams and what he wanted from them in this book, and I am living for it! I want more Ronan taking control and being just a great snarky hero.
Adam. Our precious boi Adam wasn't in CDTH much. He was there! He was very much there! But, naturally he had his own things to do, and I doubt it'll take long before he finds out what Ronan has been doing while he was away and working hard, and then he'll LITERALLY FLY STRAIGHT BACK AND STARE AT RONAN TILL HE EXPLAINS!
But Adam was still very much his lovable homely self.
And Ronan and Adam chapters… very cute. Make me do a big SQUEEEEEEE!
Hennessy. NEW CHARACTER! NEW FAVOURITE CHARACTER! I love. I love very much. Hennessy was such a great character, I loved reading her chapters. She is a literal queen walking the earth! I love her. 10/10 amazing criminal. Would follow into the criminal underworld to perform a daring heist.
I don't want to spoil too much about her, but know that she is amazing. That she is an artist and trying her best for her girls but knows that ultimately there is not much she can do for them. Her character arc from the beginning to the end of the book was beautiful.
I hope to see her friendship with Ronan continue to grow and blossom into something so solid, that she would never feel like she needs to suffer alone with things that hurt her.
And tbh, I think they could both use the additional support. I feel like they would definitely cheer each other on loudly and proudly. Hennessy strikes me as a Chaotic Mother Hen.
We could all use some dreamer friends.
Declan. MY BOI! I was so surprised. He wasn't anywhere near being one of my favourite characters in The Raven Cycle, mainly because I was crying all "LeT RoNaN LiVe hiS liiiiiiiFE!!!!". But I really love him.
How could I have been so blind?
I loved reading his chapters and the constant underlying feeling that he definitely knows more than you do, but he's not telling. He is Mr. Secret Keeper. (TM)
Without spoilers. My favourite things were:
Declan handling Ronan's dreaming with ease and literally barely an ounce of surprise. (i.e. The Bovine Cow incident a few chapters in CDTH, The Murder Crab incident also only a few chapters in) A true "un-surprised by his children's actions" father figure.
Every time he is uncertain of a situation or person, Declan Lynch activates Bland Man Mode. See also: Invisible, Not Even Slightly Noticeable Bland Man Mode.
100% a lovable secret art dork. We love.
Baby Mathew. Still a pure ray of sunshine. Poor ray of sunshine. JUST LET HIM SHINE DANG IT! I definitely shed a few tears for him in this book, I was worried he might not shine again after A Big Reveal (more like A Big Discovery really… still sad)
Mathew Lynch must be protected at all costs.
Farooq-Lane. Another killer (heh) Lady's point of view I loved reading from. I loved how realistic she was in situations that were well and truly uncomfortable (i.e. undercover in at a black market). I especially loved her towards the end, and I definitely feel like she will play an important role in the well being of our favourite beans.
---
The Story
I DEVOURED this book. My eyelids started to ache I had them wide open for so long. I was bust devouring all the beautiful words. I swear I read two whole pages before I actually blinked.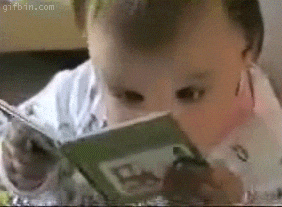 Like all great books, she starts slow. Gives you a chance to say hello to the characters and the world before taking you onwards and upwards at break neck speeds.
Again without spoiling anything. The story was paced beautifully (as expected), as we follow each character. All of them doing something "seemingly harmless" but yet setting off a whole chain of events that would lead to some heart pounding, gut wrenching scenes.
Dreamers and their families. Zed hunters and ordinary humans.
All of them pulled together in a spiralling web as the End of the World approaches.
Who is right? Who is wrong? And what of this Great Evil that lurks beyond the veil of their world, threatening all that they hold dear?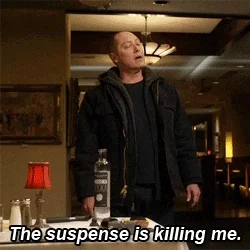 I'll tell you who's NOT WRONG! BABY RONAN! HE'S NOT HURTING PEOPLE! HE WON'T END THE WORLD (he could… but he won't…) HE JUST WANTS TO STAY AT THE BARNS AND HOLD TIGHTLY ONTO ADAM AS HE PRAYS THAT HE HASN'T SUMMONED MURDEROUS NIGHTMARE CREATURES!!
---
Rating
I know I made another messy review that didn't go into much depth, but I reaaaally didn't want to spoil this for anyone! But I just… I love this book so much. Too much perhaps. I am very excited about getting a whole trilogy of the adventures and dreaming of Ronan Lynch and friends. Very excited.
---
Have you read Call Down the Hawk yet?? Have you read The Raven Cycle?? Just how much do you adore our preciously snarky Ronan?? Squeal at me!