We all love a big ol' fashion bowl of the romance from time to time. With maybe a small dash of "one of the characters of that pairing is destined to die a horrible death for the greater good and has accepted it, while the second member of the pairing is strongly  'let's defy the gods then' against it and oh hO HO! That second member has arrived in the scene just in time to see the Grand Death! All they can do is scream "NNoooOOOOOooOOoooOO" in slow motion as they try to run forwards and save them. But alas. They are too far away."
But isn't that what we're all here for?? Don't try to tell me that you're not here to find some books that will give you all the feels and make you cry!
…
It's not just me right??
Right??
EXCELLENT!!
WITHOUT FURTHER DELAY, Here are some reading recommendations from 4 of my favourite romance tropes for us all to snuggle up with as Valentine's day is right around the corner!
---
I'm linking this post up with today's Top Ten Tuesday! Top Ten Tuesday is a weekly tag where we bookish creatures get to scream with each other all across the Internet! Come join in!
All covers will link back to Goodreads so you guys can check them out too!
---
Enemies to Lovers
Ah! Yes!
The good old, "do I stab them or kiss them?? STAB! No, KISS! SHUT UP BRAIN, I say stab so I'm going to stab! *approaches target* Why are they looking at me like that??? Do they want to be kisse- STABBED! I MEANT STABBED! I'LL STAB THEM! *the brain cackles*
KISS? STAB? KISS? STAB? BOTH!
---
Forbidden LooOOOoVE
Basically meaning – "I'm going for it! I'm going to do the flirt! Maybe even a smoooch- *self smack* SNAP OUT OF IT! NO SMOOCHING! Although a small peck wouldn't HURT anyon- NO! WHAT WOULD FATHER SAY ABOUT THIS?!? He'd say hubba hubba- NO! HE WOULDN'T! HE'D DO A BIG OLD "YOU, MY CHILD, ARE EXILED FROM OUR KINGDOM ON THE CHARGE OF CONSORTING WITH THE ENEMY!" AND THEN YOU'D HAVE NO HOME!!
… But they're pretty? And I'm basically already in love with them sooo… YOU CAN'T STOP ME!!"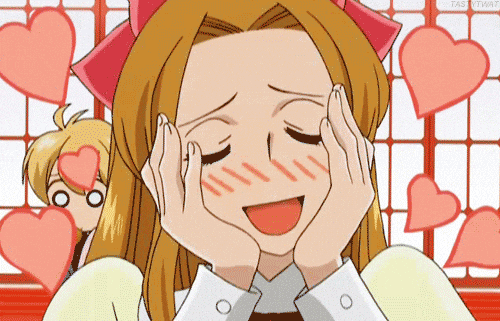 ---
Slow Burn
The "we met during a battle and we've just kind of stuck together? We're, like, best buds. Inseparable." "WOW! We are such a great team!"*high five with a jump in the air and everything* "WE WERE DESTINED TO BE BEST FRIENDS!" Until one of them lets the other have the last slice of cake, then uh oh. It's true love knocking at the door!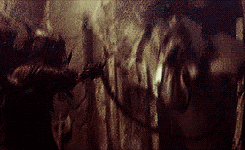 ---
Fake It Till You Make It
A.k.a. Yeah. Ok. So, We're faking our whole relationship for reasons. But I am 5 chapters away from screaming [with aaaaalll the voice breaks / cracks / emoTIONS] my real feelings to you in the pouring rain… while also crying… please hug me.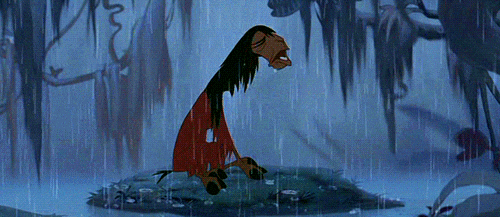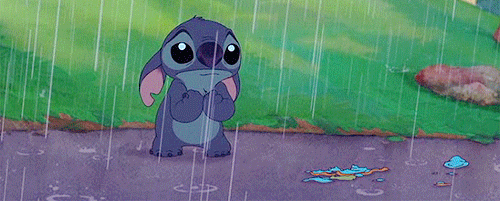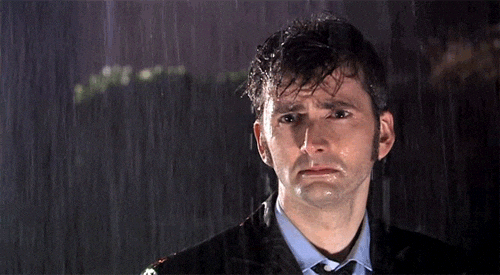 I couldn't pick a favourite GIF, so I chose all of them. I feel like they all capture the feeling I was going for!
Ok… but why is it so hard to find YA "Fake Dating" books??? ANd WHY AREN'T THERE ANY IN FANTASY BOOKS??? Unless I just can't find them…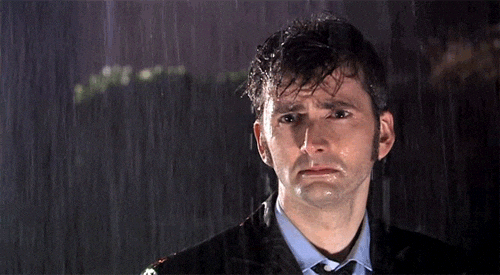 Don't make me start a new writing project… BECAUSE I WILL!
However, I found some that would be classified as New Adult though! So if you're looking for this trope in NA, I got you covered.
---
What are your favourite romance tropes?? Do you purposefully read books with romance or just happen to pick up books that have it in?? Do you have any recommendations for any of these?? The "Stabby/kissy dilemma"?? The Forbidden Smooch??