With all the spare time I've had, you'd think I've read heaps of books by now right?
WRONG!
In total I've read 9 books… this year.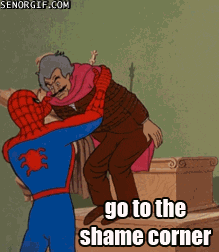 ALL MY GRAND PLANS TO CONQUER MY TBR… RUINED.
*wails of anguish and despair echo across the world*
'TIS THE END OF ALL!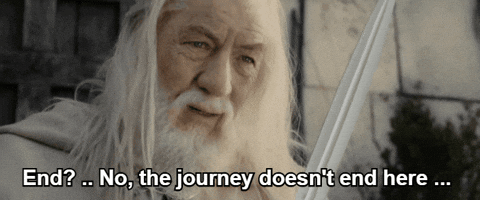 That's right Gandalf! Thank you Gandalf, I'll take it from here!
Just because it's been a bad year so far, doesn't mean there's no good left in it. Basically, let's bring Gandalf back a sec.
On the plus side of things though, I have been writing more reviews!!
Here are my reviews:
The Cruel Prince (The Folk of the Air #1) by Holly Black (Non – Spoiler)
The Bear and the Nightingale (Winternight Trilogy #1) [I also briefly share thoughts on the next two instalments because I binge read them XD]by Katherine Arden (Non – Spoiler)
Finding Sky (Benedicts #1) by Joss Stirling (Beware Spoilers!)
Keeper of Bees (Blackbird of the Gallows #2) by Meg Kassel (Non – Spoiler)
But, lets get back to business.
Because. This Summer.
Coming to a land near you.
Is a new and improved Lin.
I did a quick Google search for "How can I read more and start achieving my reading goals. pls. my tbr is going to crush – AAAAAAAAAAAAA!" and I read so many posts!
I AM NOW FULL TO THE BRIM WITH KNOWLEDGE!
THE KNOWLEDGE OF TIME MANAGEMENT AND CONQUERING READING GOALS IS FLOWING THROUGH MY VEINS!
I'M GOING TO BREAK READER RECORDS! (this is a thing, right?) FOR GLORY! FOR NOT LYING AWAKE AT NIGHT TERRIFIED MY TBR IS GOING TO SIT ON ME AND LAUGH! FOR HONOUR!
Anyway. There are six books I plan on reading. They are my set reading plans. But because I'm a mood reader at heart I'm allowing wiggle room. Plus a few of those six have sequels… so maybe I'll read them all??
---
Top Ten Tuesday is a weekly meme, hosted by Jana @ That Artsy Reader Girl, in which readers and book bloggers come together to scream about all things bookish!
Today's topic is "Books On My Summer 2020 TBR!"
Clicking on the book covers will take you to their Goodreads pages!
---
Cruel Beauty by Rosamund Hodge
Synopsis:
Since birth, Nyx has been betrothed to the evil ruler of her kingdom-all because of a foolish bargain struck by her father. And since birth, she has been in training to kill him.
With no choice but to fulfill her duty, Nyx resents her family for never trying to save her and hates herself for wanting to escape her fate. Still, on her seventeenth birthday, Nyx abandons everything she's ever known to marry the all-powerful, immortal Ignifex. Her plan? Seduce him, destroy his enchanted castle, and break the nine-hundred-year-old curse he put on her people.
But Ignifex is not at all what Nyx expected. The strangely charming lord beguiles her, and his castle—a shifting maze of magical rooms—enthralls her.
As Nyx searches for a way to free her homeland by uncovering Ignifex's secrets, she finds herself unwillingly drawn to him. Even if she could bring herself to love her sworn enemy, how can she refuse her duty to kill him? With time running out, Nyx must decide what is more important: the future of her kingdom, or the man she was never supposed to love.
I remember this book being super popular a while back, when I first started reading book blogs this book was everywhere! I bought it 3 years ago… and it still sits unread on my shelves. UNTIL TODAY! This is my current read!
---
Daughter of Smoke and Bone by Laini Taylor
Synopsis:
Errand requiring immediate attention. Come.
The note was on vellum, pierced by the talons of the almost-crow that delivered it. Karou read the message. 'He never says please', she sighed, but she gathered up her things.
When Brimstone called, she always came.
In general, Karou has managed to keep her two lives in balance. On the one hand, she's a seventeen-year-old art student in Prague; on the other, errand-girl to a monstrous creature who is the closest thing she has to family. Raised half in our world, half in 'Elsewhere', she has never understood Brimstone's dark work – buying teeth from hunters and murderers – nor how she came into his keeping. She is a secret even to herself, plagued by the sensation that she isn't whole.
Now the doors to Elsewhere are closing, and Karou must choose between the safety of her human life and the dangers of a war-ravaged world that may hold the answers she has always sought.
I'm telling you guys. This is it. I'm going to read it. Finally. You won't ever see this book on another TBR list. Instead, I'll hopefully be putting it on the screaming "READ THIS RIGHT NOW" list.
---
Call It What You Want by Brigid Kemmerer
Synopsis:
When his dad is caught embezzling funds from half the town, Rob goes from popular lacrosse player to social pariah. Even worse, his father's failed suicide attempt leaves Rob and his mother responsible for his care.
Everyone thinks of Maegan as a typical overachiever, but she has a secret of her own after the pressure got to her last year. And when her sister comes home from college pregnant, keeping it from her parents might be more than she can handle.
When Rob and Maegan are paired together for a calculus project, they're both reluctant to let anyone through the walls they've built. But when Maegan learns of Rob's plan to fix the damage caused by his father, it could ruin more than their fragile new friendship…
This captivating, heartfelt novel asks the question: Is it okay to do something wrong for the right reasons?
It's been awhile since I read a Brigid Kemmerer book. And I. can't. LIVE LIKE THIS!!! I loved her other contemporaries and have to constantly fight back the urge to reread them. And I have this shiny new (it's not that new but y'know what I mean) book waiting for me!
---
Pegasus: The Flame of Olympus by Kate O'Hearn
Synopsis:
When Pegasus crashes onto a Manhattan roof during a terrible storm, Emily's life changes forever. Suddenly allied with a winged horse she'd always thought was mythical, Emily is thrust into the center of a fierce battle between the Roman gods and a terrifying race of multiarmed stone warriors called the Nirads. Emily must team up with a thief named Paelen, the goddess Diana, and a boy named Joel in order to return Pegasus to Olympus and rescue the gods from a certain death.
Along the way, Emily and her companions will fight monsters, run from a government agency that is prepared to dissect Pegasus, and even fly above the Manhattan skyline—all as part of a quest to save Olympus before time runs out.
Technically, I've read this. But I read it when I was 12. I have forgotten EVERYTHIGN! Apart from the fact that I love these books (it's a 6 book series but I only read the first 3). When I bought them, my mum was like "Oh I remember those! You ignored me for 5 hours because of them…"
In my defence, I didn't know she was talking to me?
---
Through The White Wood by Jessica Leake
Synopsis:
Katya's power to freeze anything she touches has made her an outcast in her isolated village. And when she loses control of her ability, accidentally killing several villagers, she is banished to the palace of the terrifying Prince Sasha in Kiev.
At the castle, though, she is surprised to find that Sasha is just like her—with his own strange talent, the ability to summon fire. Instead of punishment, Sasha offers Katya friendship, and the chance to embrace her power rather than fear it.
But outside the walls of Kiev, Sasha's enemies have organized their own army of people who can control the very earth. Bent on taking over the entire world, they won't stop until they've destroyed everything.
Katya and Sasha are desperate to stop the encroaching army, and together their powers are a fearsome weapon. But as their enemies draw nearer, leaving destruction in their wake, will fire and frost be enough to save the world? Or will they lose everything they hold dear?
I read and loved Beyond a Darkened Shore by Jessica Leake and when I heard she was releasing a companion novel I was pretty excited! Also… Fire and Ice powers? Beauty and the Beast-esque romance thing? I'M AM ALL ABOARD THIS SHIP!!!
---
Yona of The Dawn by Mizuho Kusanagi
Synopsis:
Princess Yona lives an ideal life as the only princess of her kingdom. Doted on by her father, the king, and protected by her faithful guard Hak, she cherishes the time spent with the man she loves, Soo-won. But everything changes on her 16th birthday when she witnesses her father's murder!
Yona reels from the shock of witnessing a loved one's murder and having to fight for her life. With Hak's help, she flees the palace and struggles to survive while evading her enemy's forces. But where will this displaced princess go when all the paths before her are uncertain?
I love manga. I don't read enough of it. I watched and loved the anime for Yona of the Dawn and so, I now own the first 4 books. I know it won't be enough, I'll devour them in seconds and then cry that I don't have the next… 13?? There are many. and I don't have them. I am sad. But I'm excited to be back with this story and characters!
---
Are you setting a TBR for the Summer?? What books are you planning to read??? Are there any new releases you're excited for??