Today is a very special day in the world of book blogging! It's the 10th birthday of Top Ten Tuesday!
Top Ten Tuesday has been a source of joy to many book lovers and book bloggers over the past 10 years, and has brought so many of us together, letting our bookish screams be heard across the void, and has introduced us all to new books that we'd never heard so much as a whisper of before – but they're now our favourite, most coveted books.
Top Ten Tuesday moved from its founding home at The Broke and The Bookish into the loving hands of Jana on her beautiful blog That Artsy Reader Girl in January of 2018.
Naturally today's prompt is a special one, "Option 1: pick a past TTT topic you've done and re-do/update it. Option 2: pick a past TTT topic you wish you'd done, but didn't get a chance to do (the list of topics can be found here)."
Instead of redoing one topic, I decided to just do ten. Since it's Top TEN Tuesday, and it's the TENTH birthday. It… had to be ten today.
And so, here's a list of 10 previous Top Ten Tuesday prompts and my answers to fit them!
Clicking on the book covers will take you to their Goodreads pages! Any sequels will be linked to the first book to avoid spoilers!
---
The Last Book That Made Me Cry
---
A Book I Just Had To Buy, But… Still Haven't Read Yet
---
A Book By A Favourite Author
---
A Book With A Painful Cliffhanger
---
My Favourite Book To Movie Adaptation
---
A Favourite Book Blog
Sammie over at The Bookwyrm's Den is a top tier book blogger. If ever there was one to be worshipped, like the Empress of Dragons (and soon THE WORLD!!) that she is, it's Sammie. Reading Sammie's posts always put me in a good mood, and always reminds me that no matter how strong my TBR looks with all its eerie glowing, I am a fearsome Bookwyrm, and she has bestowed upon me great tips on hiding the over flow of my TBR into unfindable void pockets in the corners of cupboards and closets, so it can't stab me. 😌
No one will ever know the true extend of my TBRs power. No one.
---
A Book Character That Inspires Me
---
A Book With One Of My Favourite Tropes
---
A Favourite Book Cover
---
A Favourite Debut Book
---
What are you posting about for Top Ten Tuesday's 10th birthday?? Do you agree with some of my picks? Which ones?? Is anyone else still crying at the ending of The Wicked King even though you've read The Queen of Nothing?? No?? Just me??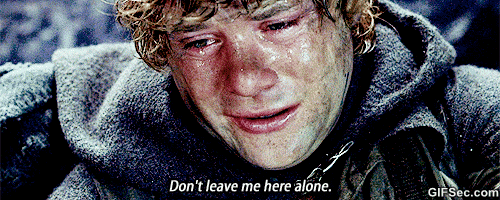 Tell me which books you'd pick for each prompt!
Link up your TTT post in the comments so I can visit you!