If you've ever tried creating your own characters, you know that most of the creation process is easy breezy, and "I'm having the time of my life, why didn't I do this before?!? I'M GOING TO MAKE MILLIONS OF NEW CHARACTERS!!"
Until you get to the naming part….
*stares into the void* *void stares back* What are names? *confused void noises*
Which is when we go to our sources of inspiration! Number one, Name Generators! But sometimes they don't have the right feel to them.
So we got to our second source! Books, movies, TV shows and video games, etc! We consume the fun. We absorb the fun. We have the names of our favourite characters engraved on our brains.
WE ALL HAVE NAMES ON OUR BRAINS!
Yes, I mean on. Not in. The names are on our brains.
Like tattoos…
But anyway!
I'm horrible at naming characters. Like…. It would take me a year to come up with a good name that actually makes sense.
Which is why I'm going to be stealing INSPIRED by some characters from my fave books and maybe some games or movies.
On with the list!
Top Ten Tuesday is a weekly bookish meme, hosted by the lovely Jana @ That Artsy Reader Girl, in which readers and bloggers come together to squeal, cry and ooo 'n' aaa at books.
Today's topic is a "Holiday/ Seasonal Freebie", and I am lacking creative juice to come up with something fun and Christmasy/Wintery, and so I am bringing you this prompt that I missed a while back!
Clicking on the book covers will take you to their Goodreads pages so that you can check them out too! Any sequels will be linked to the first book to avoid spoilers!
Cardan: The High King of Elfhame
Honestly, I just like his name… and also the character…
I feel like if I did name a pet (or child) after Cardan though, I would subconsciously spoil them. "Here's some dramatic gold make up my child!" "Here's some dramatic black clothing my child!" "Here's some dramatic accessories my child!"
Where did all my money go??
My Full Review for The Cruel Prince.
Aelin: The Queen of Terrasen
Unlike the rest of Aelins' names, I can actually pronounce her first one!! I just really like it. It has a nice fantasy vibe to it! And you know how much I love my fantasy vibes…
Vasya (Vasilisa): Wild Child of My Dreams
Ahhh, I loved Vasya in this book!!!!!!!!! Easily one of my favourte characters! Give me a character that has Goblin tendencies and I will love them forever!
My Full Review for The Bear and the Nightingale.
Katya: Ice Princess
I thoroughly enjoyed experiencing this story from Katya's perspective. The pronunciation of Katya, in my head, just sounds really nice. For some reason it makes me want to say "Katya, my love!" It just sounds right!
My Full Review for Through the White Wood.
Elian: The Golden Prince of Midas
Ah, Elian. My favourite Prince who hunts Sirens on his pirate ship with his pirate crew, while his father screams from the distance "WHEN ARE YOU GOING TO COME HOME SON??? I WANT TO TEACH YOU HOW TO RULE A KINGDOM!" *Elian sails away at neck breaking speeds*
Viviane: Lady (soon to be High Lady) of the Winter Court.
The second Viviane's character was mentioned I had heart eyes tbh. Winter Ladies seem to have all my love these days… No, but really. I love her character and I love her name!! Vivi is such a cute nickname and I want to call someone by it. Maybe I'm going to have to start buying plants and naming them…
Yennefer of Vengerberg: A Sorceress Queen
Hi. Hello. I am Witcher trash. I've talked about how much I love the games before, but… since then I have binged the whole season on Netflix. All but 2 of those episode in one evening, and I savoured the last two the next morning… and now I have plans to rewatch it again… as well as play the game through again….I loved it. So much. It was brilliant. I'm gonna get "I will die for Yennefer of Vengerberg" tattooed on my forehead.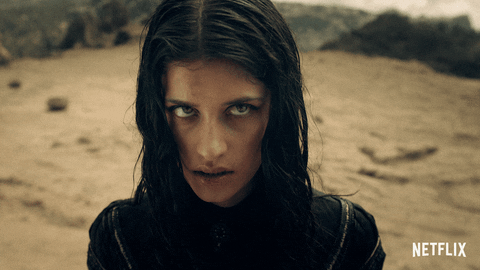 I would steal Geralt of Rivia but like… when I was 7 or 8, I read the Welsh book about the legend of Gelert the dog and cried… for hours. It was the first time I experienced heartbreak at the hands of a book. Even though they aren't pronounced the same, or even spelt the same, they have enough similarity that my heart is like "oooooof, remember THAT PAIIIN???!!?!?!"
(To summarise the book for those interested; Gelert is the loyal dog of Llywelyn the Great [An actual Welsh King born in 1173], who came home to find his infant son missing and his fave puppy Gelert greeting him with a blood smeared mouth – assuming the worst, he kills Gelert. Only to find his son – who cried out at the sound of Gelert being killed – hidden away safely and the dead body of a might wolf nearby that Gelert had fought off. Filled with remorse, the King is said to have never smiled again.) The story of Gelert is a fictional legend, but the King and his son (should probably call him the Prince… because that was his title…) are actual people. Or… were. Y'know… a good 847 years ago. There's a village called Beddgelert (Gelert's Grave) in Gwynedd, North Wales, and there's a little doggy statue…
Oh gosh, now I'm crying AGAIN!
I love GERALT though! I love is character! I love his "I have no emotions, but instead of being the heartless -kills-everyone-on-sight emotionless dude, I'm just gonna trot away happily on Roach whenever something that doesn't concern me happens – unless it's super bad because then I'll intervene and probably regret it later when people expect heroic things from me" character!
His name is just too darn similar to Gelert and I would cry every time…
Saying that though…
The Witcher books are on my Christmas list because I want MOORE!!!!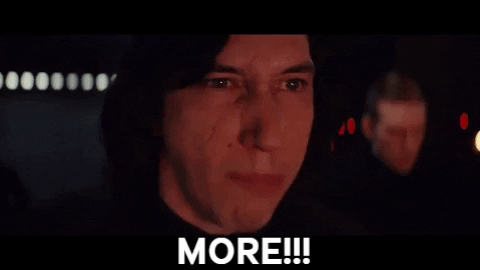 Éowyn: The Shieldmaiden of Rohan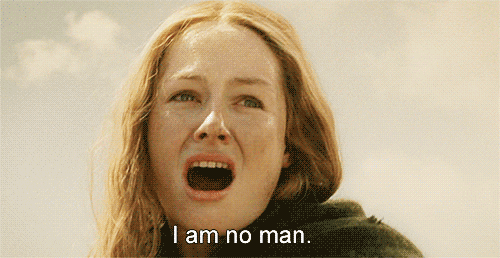 Need I say anything?? I saw this scene when I was like?? 10??? I was all "Well… Looks like I'm becoming an epic warrior!"
Éowyn is one of my favourite heroines, and I have many…
Honestly though, the chances of me having either a pet or a child in the near future are slimmer than slim.
The chances of me getting plants in the very near future on the other hand… Very high.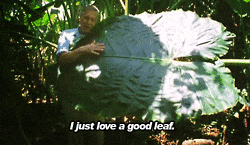 And now I have a list of names to pick from!! I'm also going to give them titles like "Her Ladyship" "His Highness" "HER ILLUSTRIOUS MAJESTY!" because they will rule my life. And I'm not mad about it.
What characters names are you stealing for your pets, children and plants??? What book/movie/game is that character from?? Do you have any plant babies?? If so, what be their names?? I must know!
You can find me here too!