Title: Daughter of Smoke and Bone
Author: Laini Taylor
Series/Standalone?: Book #1 of Daughter of Smoke and Bone Trilogy
Number of Pages: 420
Synopsis:
'Errand requiring immediate attention. Come.'
The note was on vellum, pierced by the talons of the almost-crow that delivered it. Karou read the message. 'He never says please', she sighed, but she gathered up her things.
When Brimstone called, she always came.
In general, Karou has managed to keep her two lives in balance. On the one hand, she's a seventeen-year-old art student in Prague; on the other, errand-girl to a monstrous creature who is the closest thing she has to family. Raised half in our world, half in 'Elsewhere', she has never understood Brimstone's dark work – buying teeth from hunters and murderers – nor how she came into his keeping. She is a secret even to herself, plagued by the sensation that she isn't whole.
Now the doors to Elsewhere are closing, and Karou must choose between the safety of her human life and the dangers of a war-ravaged world that may hold the answers she has always sought.
Synopsis taken from Goodreads.
What I Liked
Karou, our Main Character, is an ARTIST!! She's studying art. In an art school. Because she likes art. She does a lot of art. Just ART! Plus the art school is in Prague. *vibes* Karou was snarky, and probably has full legal ownership of the phrase Bad Ass TM . Easily one of my favourite protagonists ever!
Other Characters. Akiva – an angel boi who stabs first, asks questions later. Is soft and had his heart brutally ripped in half (100% will cry if I think about it too long). Zuzana – a sweet yet sassy and just as artistically talented as our Karou. The bestest friend anyone could ask for. And tbh, Karou and Zuzana's friendship was one of the best friendships I've ever had the pleasure of reading about! Brimstone – basically Karou's papa or grandpa, tried his best to raise her despite being Chimera and very busy, is more interested in making teeth necklaces than anything else.
The World. As I said above, Karou is at an art school in Prague. Do you know how many books I've read that are set in the Czech Republic before DoSaB?? NOnE!! Right now, that is criminal. Where are all the aesthetic settings in historic towns that my heart so desperately craves?? WHERE?!? We also get to visit Paris and East Asia and Brimstones' shop with secret doors that Karou should never EVER go into… we might have explored them a little…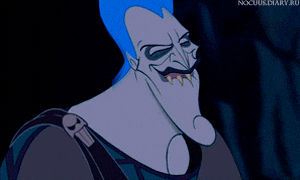 The 'Magic' System. There is actual magic in this book – the Seraphim side seems to need to experience pain to use magic, and the Chimera have hamsas (which gives you the power to give the Seraph a big ol' headache or something). But the main "magic" we read about most is wishes. And there are different tiers of wishes, the ones we read about most (and are first introduced to) are scuppies. Which is fun to say tbh… Scuppies only allow small wishes, for example, our MC Karou used scuppies to give some one an itch – at a time when they definitely couldn't reach and itch it (he deserved it tbh).
The Mystery. Honestly didn't have the slightest clue where this story was going. Usually, with most YA books, you come up with a few ending theories by the time you are half way through the book right? You have an inkling as to where the story might be taking you. With this book…. I could not?? I would think I've got it and then on reveal later, my brain hits the breaks and throws all of our ideas out of the window, like "Wait just a minute? What? How? Why? Where now??"
The Reveals. Oh my gosh the reveals. Almost all of them had me putting the book down and staring up at the ceiling like, "No wonder I couldn't figure it out…"
What I Didn't Like
Karou and Akiva. I feel like the relationship between Karou and Akiva became too trusting too fast? I know one of the reveals pretty much explains it, but at this point in the book neither of them knew about that. I get that they are both beautiful looking people so maybe it was just attraction, but like… he sliced her up pretty bad a few chapters earlier??? She nearly died?? She was dying and in agonising pain?? And now we just love him?? Is he really that hot?? All I got are descriptions? Are the descriptions letting him down orrrrr?? (also, Akiva's godlike attractiveness was brought up pretty often… too often tbh)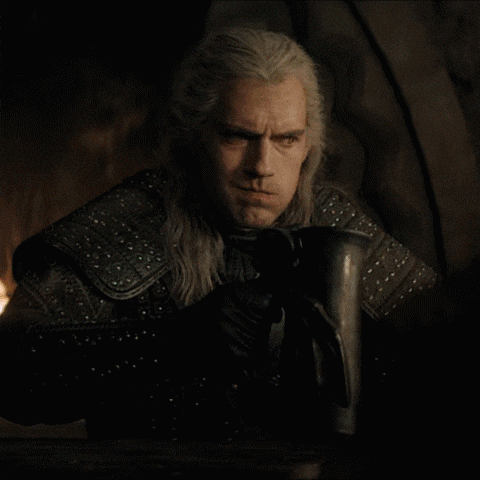 The Madrigal Chapters. Don't get me wrong, I enjoyed them! But I feel like they dragged on a bit. I know they were there to let us see the other side of the war, kind of thing, and they did that very well. And I enjoyed seeing this other world that belongs to the Chimera. But… I got bored?? I put the book down after finishing a chapter and seeing that the next one was also a Madrigal chapter because there wasn't really much happening?? There was stuff, yes, but it was all stuff from the past. So it was just explaining things, showing how things happened and came to the world that we were reading about for the first 3 quarters of the book. I was turning the page like, "When are we going to see Karou again?? Is she ever coming back??" (I know. I know. I don't want to spoil anything, but I know Karou was there all along and all that) I was just bored. It made me hesitant to pick the book back up. I flew through the first half, was super excited to pick it up… the end of the book just wasn't for me I guess.
Overall
Once again, I was blown away by Laini Taylor's writing! She creates such enchanting worlds and stories that you can't help but get lost in them. There is such detail in her stories that make you feel as though everything is real, as though it could exist in our world – but the details weren't done in an info dumping sense, they were woven into the story so well.
I really enjoyed Daughter of Smoke and Bone, and I'm looking forward to picking up the sequel sometime soon!
Rating
I would have given Daughter of Smoke and Bone the full 5 stars, but the last quarter, unfortunately, effected my enjoyment of the book. I still loved the story and the world and am still excited to see what happens next in Karou's story!
Have you read Daughter of Smoke and Bone?? What did you think?? Have you read any of Laini Taylor's other work??
You can find me here too!