I swear release dates are changing when I'm not looking….. I keep screaming at my calendar because it's wrong. I could have been late for books…. That. Is. Not. Okay.
Because of this little issue of mine, I decided it was a good idea to make a list of the books that are to-be-released that I am pretty darn excited about. So that no one gets left in the dust.
(Note: Release dates may vary, because I know that the US gets books earlier ;_; )
Catwoman: Soulstealer by Sarah J Maas (9th August 2018)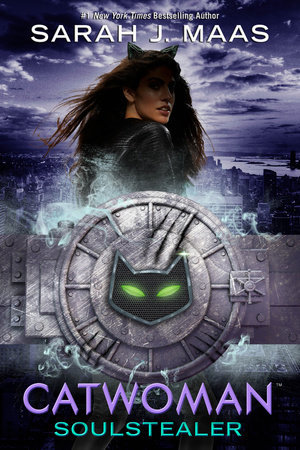 When the Bat's away, the Cat will play. It's time to see how many lives this cat really has. . . .

Two years after escaping Gotham City's slums, Selina Kyle returns as the mysterious and wealthy Holly Vanderhees. She quickly discovers that with Batman off on a vital mission, Batwing is left to hold back the tide of notorious criminals. Gotham City is ripe for the taking.

Meanwhile, Luke Fox wants to prove he has what it takes to help people in his role as Batwing. He targets a new thief on the prowl who seems cleverer than most. She has teamed up with Poison Ivy and Harley Quinn, and together they are wreaking havoc. This Catwoman may be Batwing's undoing.
Now, I'm not a big fan of DC buuuuut I like stories about thieves… and so here we are. 😀
These Rebel Waves by Sara Raasch (20th September 2018)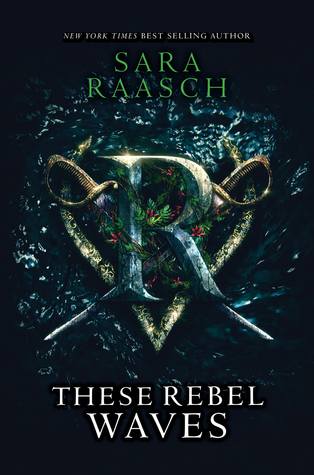 Adeluna is a soldier. Five years ago, she helped the magic-rich island of Grace Loray overthrow its oppressor, Argrid, a country ruled by religion. But adjusting to postwar life has not been easy. When an Argridian delegate vanishes during peace talks with Grace Loray's new Council, Argrid demands brutal justice—but Lu suspects something more dangerous is at work.

Devereux is a pirate. As one of the outlaws called stream raiders who run rampant on Grace Loray, he pirates the island's magic plants and sells them on the black market. But after Argrid accuses raiders of the diplomat's abduction, Vex becomes a target. An expert navigator, he agrees to help Lu find the Argridian—but the truth they uncover could be deadlier than any war.

Benat is a heretic. The crown prince of Argrid, he harbors a secret obsession with Grace Loray's forbidden magic. When Ben's father, the king, gives him the shocking task of reversing Argrid's fear of magic, Ben has to decide if one prince can change a devout country—or if he's building his own pyre.

As conspiracies arise, Lu, Vex, and Ben will have to decide who they really are . . . and what they are willing to become for peace.
PIRATES!!!!!
That is alllll!
(Plus that cover is booty-ful) <<<—-ha ha. DO ya get it?!?!?!?
Puns!
\(T∇T)/
Beyond a Darkened Shore by Jessica Leake (17th May 2018)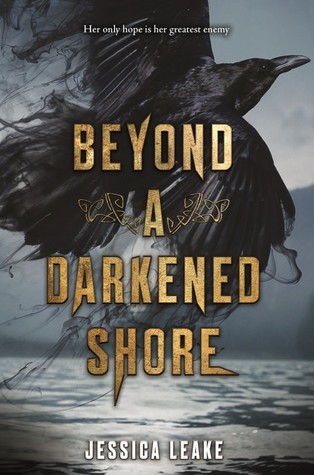 The ancient land of Éirinn is mired in war. Ciara, Princess of Mide, has never known a time when Éirinn's kingdoms were not battling for power, or Northmen were not plundering their shores.

The people of Mide have thankfully always been safe because of Ciara's unearthly ability to control her enemies' minds and actions. But lately, a mysterious crow has been appearing to Ciara, whispering warnings of an even darker threat. Although her clansmen dismiss her visions as pagan nonsense, Ciara fears this coming evil will destroy not just Éirinn, but the entire world.

Then the crow leads Ciara to Leif, a young Northman leader. Leif should be Ciara's enemy, but when Ciara discovers that he, too, shares her prophetic visions, she knows he's something more. Leif is mounting an impressive army, and with Ciara's strength in battle the two might have a chance to save their world.

With evil rising around them, they'll do what it takes to defend the land they love…even if it means making the greatest sacrifice of all.
I ONLY DISCOVERED THIS THE OTHER DAY AND I'M SO VERY EXCITED!!!!!!! THE RELEASE DATE IS SO CLOSE!!! AHHHHHHHHH!
A Thousand Perfect Notes by C. G. Drews (7th June 2018)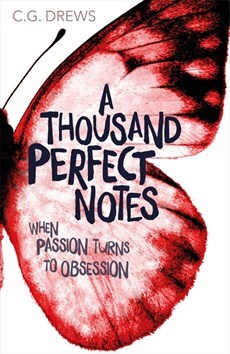 An emotionally charged story of music, abuse and, ultimately, hope.

Beck hates his life. He hates his violent mother. He hates his home. Most of all, he hates the piano that his mother forces him to play hour after hour, day after day. He will never play as she did before illness ended her career and left her bitter and broken. But Beck is too scared to stand up to his mother, and tell her his true passion, which is composing his own music – because the least suggestion of rebellion on his part ends in violence.

When Beck meets August, a girl full of life, energy and laughter, love begins to awaken within him and he glimpses a way to escape his painful existence. But dare he reach for it?
This one is also a manageable distance away … we can breath a little softer now. 
This beautiful looking, sounding, very likely smelling book was written by Cait over at PaperFury. We need to send all the cake in CONGRATULATIONS!!! I AM VERY EXCITE!!!
Ash Princess by Laura Sebastian (14th June 2018)
The queen you were meant to be
The land you were meant to save
The throne you were meant to claim

Theodosia was six when her country was invaded and her mother, the Fire Queen, was murdered before her eyes. Ten years later, Theo has learned to survive under the relentless abuse of the Kaiser and his court as the ridiculed Ash Princess.

When the Kaiser forces her to execute her last hope of rescue, Theo can't ignore her feelings and memories any longer. She vows revenge, throwing herself into a plot to seduce and murder the Kaiser's warrior son with the help of a group of magically gifted and volatile rebels. But Theo doesn't expect to develop feelings for the Prinz.

Forced to make impossible choices and unable to trust even those who are on her side, Theo will have to decide how far she's willing to go to save her people and how much of herself she's willing to sacrifice to become Queen.
This book has already been released in the US ;_; It does sound like your average YA, princess needs to reclaim the throne and stuff. Buuuut I'm a piece of trash and so will read anything and everything that even remotely involves magic.
NOTE: I read some reviews about this book and just to warn you there are trigger warnings for things like abuse, etc in this book.
And FINALLY THE ONE AND ONLY….
King of Scars by Leigh Bardugo (29th Jan 2019)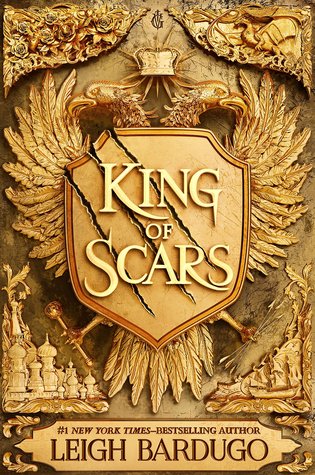 Nikolai Lantsov has always had a gift for the impossible. No one knows what he endured in his country's bloody civil war—and he intends to keep it that way. Now, as enemies gather at his weakened borders, the young king must find a way to refill Ravka's coffers, forge new alliances, and stop a rising threat to the once-great Grisha Army.

Yet with every day a dark magic within him grows stronger, threatening to destroy all he has built. With the help of a young monk and a legendary Grisha Squaller, Nikolai will journey to the places in Ravka where the deepest magic survives to vanquish the terrible legacy inside him. He will risk everything to save his country and himself. But some secrets aren't meant to stay buried—and some wounds aren't meant to heal.
I HAVEN'T EVEN READ THE GRISHA TRILOGY BUT I'M EXCITED!!! THE COVER WAS REVEALED AND IT'S TOOOOO PRETTY I CAN'T DEAL!!!1
Makes me want to urgently read all the Grisha books at once. BUTTT (haha butt) I have a grand plan. Because it's so far away, I'm going to start reading all the Grisha books at Christmas and by the time I finish it should be closer to the release day of this and then I CAN READ THIS IMMEDIATELY!!!
You guys wanna join?
This is the list I am watching so very closely because dates. Keep. On. Changing. and I am a slow little bug. I cannot keep up. Slow down world.
What new releases are you super excited about? What books are you watching super closely?