Top Ten Tuesday is a Weekly meme hosted by That Artsy Reader Girl.
Helloooooo.
I know I've been a little absent from the blog'o'sphere recently….
BUT I'M BACK AND I'M READY TO GOOOOOO! SO LET'S FLY INTO THIS LIST!!!!!!
So the prompt for today is "Books with Sensory Memories".
Now, I don't know about you guys but…. my life isn't all that eventful.
BUUUUUT, I have read books at times and in places that still resonate with me and kinda make me happy.
Except I have the memory of an egg soooo, I can't remember much but I remember some. We'll go with those 😀
Pegasus and the Flame Series by Kate O'Hearn
I think I was 12 when I started this series. I remember picking it up in my schools library and being all "Eh. What the Heck. Might as well read it, could be fun." Because my school did this thing (I don't know if it happens in all schools??) where you had to have an English (and Welsh) book from the library in your bag, so that you could read during registration in the mornings and stuff. Looking back on it this was freakin' great all that time during school to read. But at the time it was horrible because….. I never did my homework at home. Or I'd start it…. but then never quite finish. That 30 min morning registration was my homework time (Shhhhh I know it's bad but 12 year-old me clearly had it all figured out).
I think I was like 40 pages into the book (half paying attention to the words and half panicking about unfinished homework) when I started really getting into it.
I vividly remember taking a French test and the teacher said if you finish before the time is up then pull out a book and read quietly… and I did.
I was so immersed in the story that I read for the last 45 mins of class, only to be dragged out by my friend when the bell rang. I mean, I was really quiet in school so the teachers never really bothered me but I don't know how she didn't notice my head never turned to the front of the class. I was just staring at the table, hiding behind my pencil case.
I consider that a good memory. This series in general kinda just sucked me in. I read the second book at home and according to my family, I ignored them and sat like a log in front of my book. But I never got past the third book in the series (there are 6???) because my library didn't have it.
To date I have bought the first 3 in the series. When I get the others, I'm binge reading it.
Dark Angel by Eden Maguire
I read this after the third Pegasus book, and loved it (tween me had a good reading year. Go Tween me for picking hella good books). I remember having a really good conversation with my Granddad about books because he asked what I was reading and I was reading this. Considering I don't talk much with my grandparents about my hobbies, this has always stuck with me.
Also my library only had up to book 2 (this is a trilogy) and I literally told everyone who asked me "What do you want for your birthday?" I need the next book in this series. I never got it. I never knew how this series ended! I think I had a reading slump after that.
And to make matters worse. Recently (because I'm a grown up now, I make my own choices) I decided I wanted to buy the whole series and re-read them. As you do.
Literally can't buy them anywhere. Not on Amazon. Not on Book Depository. They are just gone. I'm so sad about it. I'm on the waiting list thingy on BookDep though. So, I'm wishing.
Throne of Glass by Sarah J Maas
Ah. Yes.
I first started this series during exam time (which was…. very risky) before I even got half-way through Throne of Glass, I went and bought the rest of the books in the series (I think Empire of Storms had just been released at the time).
I read the series as slow as I could (honestly I devoured them so fast. It was the fastest I've ever read any series there was no speed settings…. the brakes were broken) throughout the month of exams. Which I probably shouldn't have done…. at all. The exams were my final GCSE exams. Meaning I could have left school with whatever grades I achieved. Gone. Free into the wide, wild world. My lack of studying really did scare me. (I am happy to report that I passed all the exams! *GRAND SELF-APPLAUSE* *bows* Thank you. *bows*)
They literally got me through the exam period. Whooshed away all that exam depression. But then after the exams I finished the last 200 pages of Empire of Storms….. which you know…… destroyed me.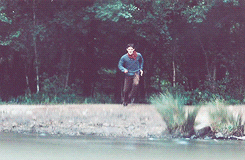 Clockwork Angel (The Infernal Devices) by Cassandra Clare
*deep inhale*
The Infernal Devices was my first dive into Cassandra Clare's books. and I have no regrets at all. While I enjoyed The Mortal Instruments, I loved The Infernal Devices. Like I LOVED – loved it. A lot. This series is significant to me not just because it's dragged me by the heart into the world of Shadowhunters, but because this series is what has made me a lot more curious about historical fiction. I used to be really wary about books that were based in previous times (it was different with some – for example if there were small influences into magical worlds) but now….. Now I just want them all.
BUT WILL AND TESSA ARE NUMBER ONE SHIP! OKAY? BUT BABY JEM! AAAAAAAAAAAAAH! HE DESERVED SO MUCH MORE!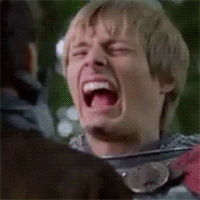 Cinder (The Lunar Chronicles) by Marissa Meyer
This is kinda like Throne of Glass, it was way after exams though so there was no stress. This series is one of those series where you read the first book and love it, and then slowly feel yourself decaying as you wait for the others to appear. Being the silly little bean that I am I only bought the first book. I eventually got the rest of them (postage was slow and the first ones I got were books 3+4 …. I had to wait another week for book 2 ; _ ; ).
This was also one of the first 5 series I have ever read where I was all, "Oh Wow! Look at this nice little book look at how simple everything is. They are gonna save the day and all will be fi—"
My attachment to this series and its characters is quite extreme. As is the instance with several other books….
Let's be real the last three books here is just me crying about (and being extremely thankful for) book pain. Just… if a book has hurt me, and I enjoyed the story and stuff… then it's likely that that book will forever be in my heart and soul.
---
How have you all been?? What books have you read that you consider really close to your heart?? Do you also fondly remember all the pain books have caused you??? Are they your "close to the heart books"?? Because of the pain?? Are any off of my list on yours?? 
Feel free to link up your TTT! I'll pop by and say Helloooooooo! :3