Top Ten Tuesday is a weekly meme hosted by That Artsy Reader Girl.
Today's prompt is "Books By Your Favourite Author That You Haven't Read Yet".
I mean…. this is a pretty easy prompt for me… over half of my blog posts are about my TBR shame…. I have a lot of TBR shame…… and I read so sloooooow
But because these are books by authors I enjoy, there is a bigger chance that I'll get to them first. *tbr writhes in anguish, demanding justice*
So here is my list of  books by authors I consider my favourites… that I haven't read yet.
All covers link back to Goodreads so you can go check them out too! Note: The links for books that are sequels take you to the first book in the series.
---
Marissa Meyer
I loved Marissa Meyer's Lunar Chronicles series and so I'm super excited to read more of her books. But yet the urge to re-read the Lunar Chronicles tempts me…. which is dangerous, especially when you have a tbr the size of a gas giant.
Holly Black
I have only read one book by Holly Black, but I loved it so much I consider her an automatic favourite. I was going to read The Cruel Prince…. but…. everyone who read it early on are still screaming… I'm scared of cliffhangers…. and heights. So, I'm gonna read it closer to The Wicked King release date… just to be safe. And I've heard great things about, The Darkest Part of the Forest too! Apparently it leaves people thirsting for more faerie stories… I'm always thirsty for some faerie stories…. they're always so stabby and serene and I love it.
Sarah J Maas
Seeing as I love the ToG series this is a surprise indeed. Two whole books. That I haven't read.
The Grand Plan is to read them for the first time when I go to re-read the ToG series in preparation for the release of the final instalment, Kingdom of Ash. Which won't kill me at all… everything is fine.
Sara Raasch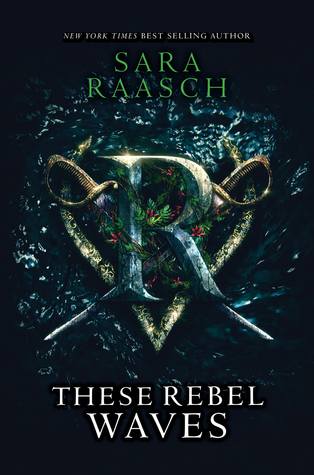 I really enjoyed Snow Like Ashes by Sara Raasch, and so…. when I heard about this here pirate book by her….. I may have squealed a little….. a lot. I want to get to it because I want to read ALL THE PIRATE BOOKS!! But I also feel like I won't get to it this year because I have so many other books I want to read before the year ends. BUT SOOOOOON!!!!
Jay Kristoff

Admittedly…… I haven't read any of Kristoff's solo books. I have read all three books in the Illuminae files though. And I loved every shred of it. And so….. in my quest to have more, I decided reading Kaufman and Kristoff's individual books will give me the same happiness. I have a feeling they will…. I just don't own any of Amie Kaufman's books yet. BUT SOOON!!!!
Cassandra Clare
I really want to dive back into the Shadow-Hunter world. I like how all the books are kind of connected, despite them following different people. I plan to start reading the series before Queen of Air and Darkness comes out.
Jenn Bennett
I've read two other books by this author and have loved both of them so much! Literally, one of my favourite contemporary authors. Alex, Approximately is the only book of hers that I have on my shelf and haven't read…. I'm gonna fix that soon!
---
What books by your fave author have you not read yet?? Is your TBR overflowing with even more books because you have so many auto buy authors?? Which ones are you excited to get to???