The majority of us are familiar with the ever dreaded reading slump, or in general the feeling of being unable to partake in anything that you usually do. With a reading slump, the cause is usually something along the lines of; you've just finished an amazing book and no other book seems to hold your attention for long, or you aren't in the mood to read any of the books that you pick up.
But a blogging slump is a little different. Blogging is a creative outlet. Blogging is a way that bloggers get to express themselves and their thoughts, and communicate with others. On occasion, a blogger might run out of ideas for their posts, they might feel like they need to do more. This is usually when bloggers, and many other creatives, start to feel discouraged.
It's okay to feel discouraged, but it's not okay to let that discouragement make you give up on something that you love.
Feeling discouraged is a horrible experience for anyone and everyone, but it happens. I personally have been in quite the blogging slump before, but I found a way around it by joining in on a weekly meme (Top Ten Tuesday) and engaging more with the community. I found it to be immensely inspiring.
But there are a few other methods that tend to work really well with vanquishing the blogging slump!
And so, I have compiled this list in hopes that it might be useful and help anyone who might need it.
Note: DO NOT let yourself feel guilty about not blogging when you need to take a break for your health! Take a break whenever you want/need it, your health is important.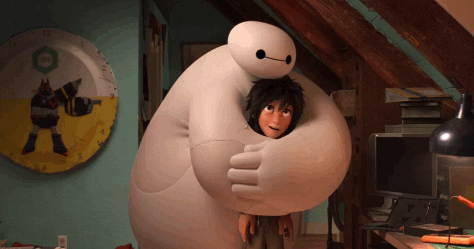 Read Other Blogs
Reading other peoples posts is a sure-fire way to boost your inspiration! Especially if the blog you read is about a subject you're interested in, or even if it's a completely different subject that you know nothing about. Seeing the joy and excitement that goes into some bloggers' posts is inspirational on it's own.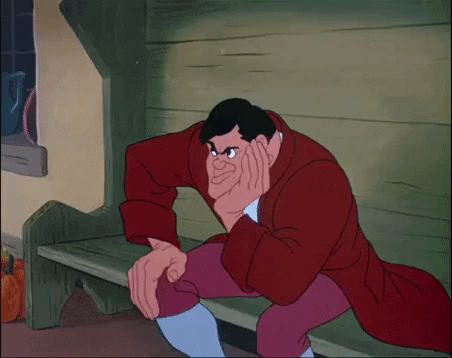 Also, a good way to think is; "What kind of post do I want to read?"
Write the blog posts that YOU would want to read, in any subject that you're passionate about.
Note: If you read a blog post and feel like doing your own version of that post on your blog, be sure to tag/link back to where you found the original idea. This way your readers know what your post was inspired by.
Re-read A Favourite Book And Write A Review For It
Even if you've already got a review of your favourite book on your blog, revisiting an old favourite is always fun and interesting. If the book is one that you read ages ago, maybe you'll re-read it today and find you feel a little different towards it.
You can compare how you felt about it then and how you feel about it now!
Even if you feel the same way you did before! Maybe you love it even more that you initially expressed in your first review! You can write another review, even if it is half screeching, half flailing! Do it! NO ONE CAN STOP YOU!!!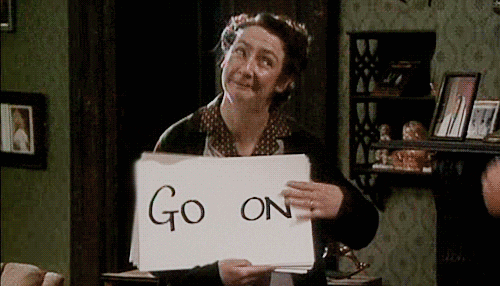 Guaranteed your readers will fling themselves into the abyss to scream with you about said favourite book!
Look Back At Some Of Your Older Posts – Bring Them Back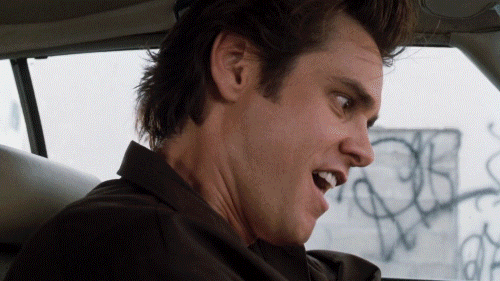 Be your own inspiration! Look back at some of your older posts and give them a re-vamp. Maybe you wrote a post that was great, one that you were really proud of, who says you can't do it again? Bring back that topic!
Maybe it was a list post? Maybe you listed your all-time favourite books? Or your favourite TV shows/Movies? Re-write that post and see if any of them that were on that previous list are still there when you rank any new ones that you LOVE!
Or maybe you'll use the same post idea but add a twist? Your fave books, TV shows/Movies and ones that you are looking forward to? Or maybe host your own little award ceremony for your faves! Which was most dramatic? Which made you laugh till you were clutching your stomach with pain? Which made you sob your heart out??
Present your favourite things in a new and refreshed light! Scream about them to the world! 20/10 times someone will scream back with equal amounts of joy!
Be Inspired By The Community
Similarly to the first point, the community you're apart of can be a huge inspiration! Go out there and comment on your favourite blogs, scream about your favourite things with other people who also love that thing! Even if you aren't uploading any new content at that point, interacting with the community keeps you in the loop about topics you might want to talk about later with your readers!
Maybe see if any of your fellow bloggers/ blogger friends would like to do a collaboration post? Like a collective discussion about a popular topic? Or maybe you will just talk about your favourite things, about a particular book or topic? Maybe you and a fellow blogger both love the same book, but love different things about it? Reading different peoples' opinions on a topic often makes for interesting discussions! Plus, they might point out something you've never noticed about your fave book/characters?
It makes for a great discussion! Even if it's just collective screeching! We're all screeching together!
Smol Tips For General Oomph In Blogging:
Every time you feel a slither of inspiration for a blog post, write it down. Even if it seems like a simple and basic concept, you can develop and adapt it later! But at least you'll have a little note reminding you! (E.g. Maybe you want to do a book battle? Where you have your readers choose your next read? Or have them choose which book to take off your TBR?)
Don't set super large goals for yourself. It's easy to want to do many things and reach a high point, but don't overwhelm yourself. Start small and build from there! (E.g. Maybe set a goal to write 5 posts in a month? And then increase it from there until you find a goal you can repeat, that you are comfortable with and don't stress about. You are the main priority here, you come first.)
Don't focus on the stats. While the stats are pleasing to look at, try not to focus so much on the numbers. Seeing that your stats are lower than they usually are might make you even more discouraged. Blog for you. Remember why you started your blog in the first place. You blog so that you can reach out to people and discuss your favourite topics. So do that. Have fun with it! Don't get caught up in the stats!
And most importantly, don't compare yourself to others. Don't let impostor syndrome get to you either. You have your own path to take, it was always going to be different to other people's. But you got this. Trust yourself and have fun!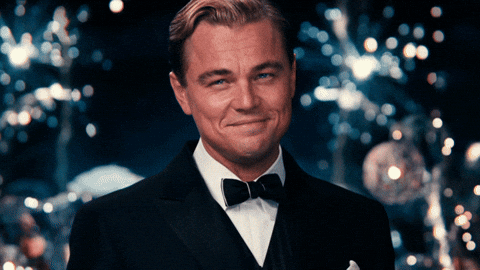 Now go out there are spread the joy!!!
Flail about all the things to your hearts content! GO MAKE ALL THE FRIENDS AND WRITE ALL THE POSTS ABOUT THE THINGS YOU LOVE, YOU BEAUTIFUL SOCIAL BUTTERFLY!!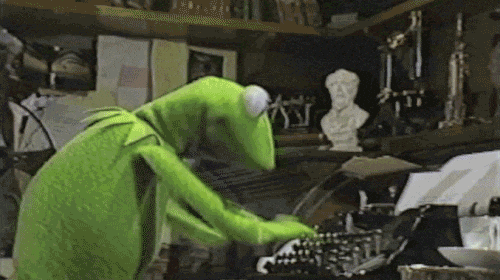 ---
What do you do to fight the blogging slump? Is there a way that you stay inspired that's not on this list?