You know that feeling you get when you see a beautiful book cover and you click on it to read the synopsis and you basically fall in love.
Your breathing becomes heavy and your heart beats faster as you scroll in search of the "add to basket" button. But instead you are slapped in the face with the "Pre-Order this item today!" and a release date that is further away from us than the sUN!!!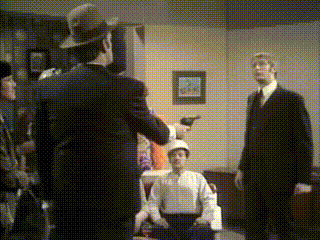 But we persevere. We wait out the centuries in unquenchable rage and malice patience. And when the date has arrived, or has past, a new shiny book appears in your hands and you fall in love all over again.
……… And then it sits on the TBR for an age…. with the…… other residents.
---
Top Ten Tuesday is a weekly meme hosted at That Artsy Reader Girl, in which bloggers and readers alike can scream together about books but in different topics each week!
Today's Top Ten Tuesday prompt is "Upcoming Releases That I'm On The Fence About!"
Buuuuuuut, I basically love every book I see and so I will collect them all if it's the last things I do in this existence. AND NO ONE CAN STOP ME!!!!!! MWHAHAHAHA!
And so, I've twisted this prompt into a "Upcoming Releases That I'm Going To Pre-Order Immediately" post!!!!
While there are many books that I am reaaaaaaaally anticipating and will scream until someone throws it at me. I rarely pre-order books?? I just wait until a few days after they're released and then I buy them?? I don't know why??
But I do pre-order occasionally. And when I do, it's usually a book that I know I'm going to absolutely love!!
Let's fly into the list!!
All covers link back to Goodreads so you can check them out too!
---
---
Anyone else get really excited about finding new books, that sound absolutely amazing that we can hoard into our collections?!?! AND LOOOOOOOOOOK AT THOSE COVERS!!!!
---
Do you pre-order books? Which books have you pre-ordered before?? Did you enjoy them? Do you plan on pre-ordering any books this year?? Are there any pre-order 1000000 months in advance books that you're excited about??
Feel free to link up your TTT posts down below!