The time has come. The era of my weakness is upon us.
Summer.
Now don't get me wrong, sunny days are nice ("if we had them!" everybody in the UK cries in the rain) but Summer nights… not so much.
I love my blankets. I like sleeping in an igloo of warmth. But Summer means throwing my comfy igloo to the ground in the middle of the night to stop myself from becoming a liquefied goop.
If I was liquid goop, I wouldn't be able to read all the books. That's motivation enough for me to abandon my safe igloo.
While I live in front of a fan, halfway through the melting process, I have Grand Plans to read like crazy.
Both because; there are so many books I want to read and my TBR is literally growing limbs to hit me with, and because I am frighteningly behind on my Goodreads goal.
*hysteric laughter* 
I'M SO FAR BEHIND IT HURTS!
If I can get to 50 books by the end of September then I think I'll be fine? Maybe? Who know at this point really.
I MUST CLAIM MY VICTORY!
I should really like to complete one of my yearly goals please and thank you.
So, without further ado (and no more sobbing), may I present to you, My Summer TBR!!
---
Top Ten Tuesday is a weekly meme hosted at That Artsy Reader Girl, in which bloggers and readers alike can scream together about books but in different topics each week!
These books are in no particular order. I'm a mood reader so I'm going to be kind to myself and let myself decide in the moment what I want to read from this list.
All covers link to Goodreads! Be sure to check them out! (NOTE: Any sequels in a series are linked to the first book to avoid spoilers)
---
The Storm Crow by Kalyn Josephson
Release Date: 9th July 2019
(I was super lucky and got an arc of this one in a previous Fairyloot box!!)
The Caraval Trilogy by Stephanie Garber
Daughter of Smoke and Bone Trilogy by Laini Taylor
Daughter of the Pirate King Duology by Tricia Levenseller
A Curse So Dark And Lonely by Brigid Kemmerer
Descendant of the Crane by Joan He
My Lady Jane by Cynthia Hand, Brodi Ashton & Jodi Meadows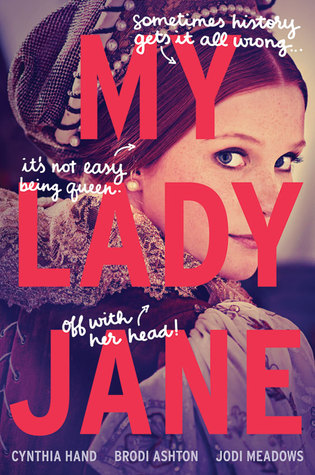 The Wrath and the Dawn Duology by Renée Ahdieh
Percy Jackson & The Lightening Thief by Rick Riordan
Shiver (The Wolves of Mercy Falls, #1) by Maggie Stiefvater
---
Also, just to add on. This one wasn't part of my "Overall" Summer TBR plans that I drafted. But as I was writing this post I realised that it released soon sooooooo, I'm adding it!
I LOVED Brigid Kemmerer's other two contemporaries (Letters to the Lost and More Than We Can Tell) so I am so excited for another one! I will also be getting to her fantasy book too! *content sigh* It's going to be a good Summer.
Call It What You Want by Brigid Kemmerer
---
What are your reading plans this Summer?? Are you planning to read a trench deep load too?? Any new releases you're excited to get to this Summer??