Chances are, my friends, that if you've clicked this post, or my blog (or any book screeching blog) in general, then you are in fact a book lover.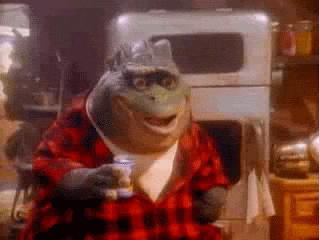 I know, I'm sorry to call you out like this but…
It's time you faced the truth.
In fact, if you have read a book (in either of its many available formats) and you enjoyed it then uH oH! You, my friend, are a reader. THERE ARE NO TAKE BACKS!
YOU. ARE. A. READER!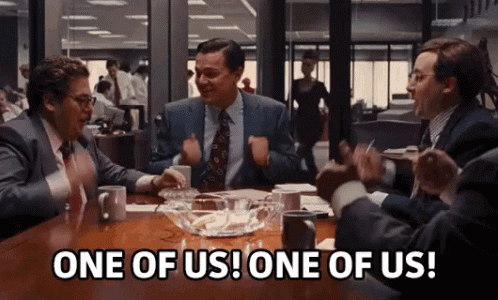 This is a list of… Traits… (Just like in the sims), just things that all readers have/do in general. Or at least… as a reader and avid book lover, I do all of these things. And I am quite sure I'm not alone.
…
DON'T TRY TO HIDE YOUR TBR NOW! YOU'RE ON THE LIST WHETHER YOU LIKE IT OR NOT!
---
Top Ten Tuesday is a weekly meme by That Artsy Reader Girl in which readers come together each week to scream about their TBRs (that's basically what this is… On a weekly basis I make fun lists about the books I want to read, the books I haven't read yet but have on my shelf, and all the new releases coming up that I'm super excited for… All while my TBR simmers in rage. To say the TBR shame is real would be an understatement) Today's Top Ten Tuesday prompt is" Ten Signs You're a Book Lover! "
---
(1) The Best Part of Your Day is Book Related
Your eyes snap open, only to be pierced by the morning light. But it matters not. For you have already had the time to become aware. And the only thing you're aware of is. the. books.
You either have a physical book at your bedside, your current read, which you stroke lovingly as you think about diving into it later (or immediately as you wake up, what even is breakfast?), or you have an e-reader. A reading nook, or kindle (or whatever other mystical device you keep your books on) in which case, you stressfully stroke it lovingly, whipping your hand away at lightening speeds because this little device also holds some (or all) of your TBR and it wants to bite you.
So being excited about picking up a current read you are enjoying is a wonderful part of the day, regardless of a snapping TBR contained in a digital case.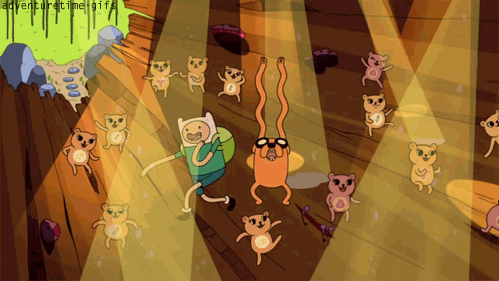 But maybe you are excited about other bookish things you might do throughout your day!
Maybe you're planning to breeze into your local bookshop later, or do some online shopping for books (either way you'll buy more books than you originally planned to).
Maybe your order of books finally arrived and you have to find some way to squeeze them onto your shelves.
Maybe you're excited about talking to your friends about your current read! Maybe they're all reading the same book! Or maybe they recommended this book to you and you just had to scream about it with someone!
A book club meeting! Either an in person book club, or a virtual one. You're all reading the same book. All talking about the things you loved and the things you didn't love so much. You're just talking about books and your heart is full!
Maybe you're excited to share a picture you took of a book you loved! Bookstagram is a wonderful community to be apart of!
Maybe you're going to a book event!
Maybe you got approved for an Advanced Readers Copy (ARC) of a book you were highly anticipating!
---
(2) You Have a Picture Of Your Book Shelves On Your Phone
And you carry them around with pride, ready the second some one says "Oh, you like books! That's great!" with "WANNA SEE MY BABY?!?"
*spoiler to whoever you've just met, there are no real babies (maybe sometimes)… it's a picture of precious books*
But you carry these pictures with you like you would a picture of your beloved puppy or kitty or any type of cutesy, too pure for this world, creature.
I know some of you have adorable puppies and kitties (don't try to hide them from me!!!!) and if you have a photo of both your adorable treasure in front of your bookshelves then you are on the god tier. You win. I surrender every battle in front of your almighty presence.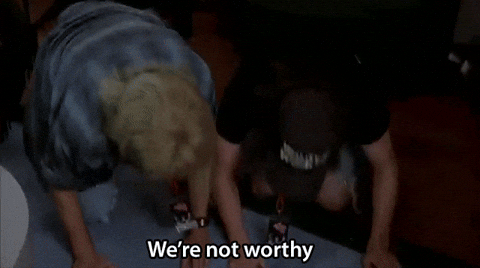 ---
(3) When The Question "What Do You Want For Christmas / Your Birthday?" Comes Up
Something in the dark, forbidden corners of your mind starts chanting "books. Books. BOoKs! BOOKS! BOOOOOOOOOOOOOOOKS!"
"Maybe a gift card would be best? So, I can decide later?" You say as you scold your hoarding loving dragon brain. "WE HAVE TO BE DISCREET! IF WE DEMAND BOOKS RIGHT OFF THE BAT WE'LL HAVE TO DEAL WITH THE "But you already have too many books" CONVERSATION! DO YOU WANT THAT??"
Dragon brain says no, it does not. It has important things to do and arguing with non book lovers about our book hoarding is not on the list.
It would take the dragon brain a while to process why the non book lovers aren't hoarding anything. I mean we'd always have a better hoard than them so, DRAGON PRIDE BLOOMS, but, don't they love anything so much that they must have every version of that thing??
Strange??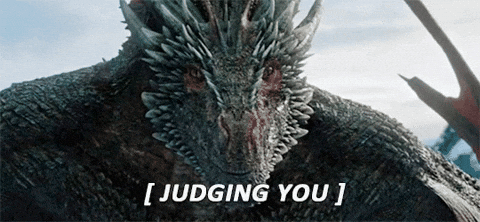 ---
(4) When You Hear Certain Words Paired Together, Your Brain Brings Up All The Good Book Quotes
For example, the phrase "kiss me" isn't exactly new or hard to find, it's quite literally everywhere be it books or movies, but every time I hear it, I think "Kiss me until I'm sick of it" (Prince Cardan, The Cruel Prince By Holly Black [My Full Review]). Cardan is the best boi, a mean Prince of Faerie who likes alcohol and being dramatic.
Also, sometimes I say something like "I REALLY WANT CAKE BUT THERE IS NONE TO BE HAD!" (but I don't scream it, it's more like an anguished whisper) and my mum will say "Well, I can't just dream up… *FREEZE FRAME*" WHAT WAS THAT MOTHER?? WERE YOU GOING TO SAY "Dream up something wild and improbable and full of monsters." ?? (Strange the Dreamer by Laini Taylor [My Full Review])
WERE YOU QUOTING ONE OF MY FAVOURITE BOOKS THAT I'VE NEVER TALKED TO YOU ABOUT?? THAT YOU'VE NEVER READ?? ARE YOU QUOTING IT AT ME???
She wasn't.
But my brain was.
Thanks brain.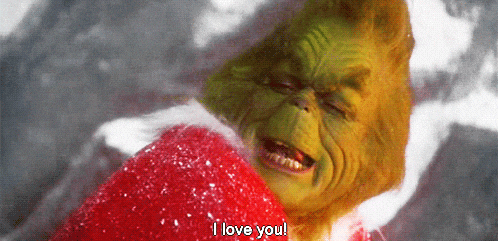 ---
(5) HahahahHAhaHA We're All Being Buried Alive By Our TBRs
YES YOU TOO WITH YOUR SLEEK e-READER! JUST BECAUSE YOUR TBR DOESN'T HAVE A MASSIVE PHYSICAL BODY, THAT DOESN'T MAKE IT ANY LESS MURDEROUS!
And don't try to convince every one with a sea of unread physical books that you don't actually have that many unread books on there. *whispers* We KNOW about those ebook sales. we know you didn't resist. WE SEE!
But in all seriousness, I don't know how we're supposed to resist?? We are simple creatures with easy to understand dragon brains. We want books. All the shiny books. Every. Last. One.
WE MUST!
---
(6) You Get Super Happy When Someone Loves A Book That You Recommended
Is there a better feeling in the world when after what felt like centuries of screaming at someone "READ THIS ONE! THIS IS EXACTLY WHAT YOU'RE LOOKING FOR! THIS ONE! REEEEEEEADDDDDDDDDDDD! IIIIIIIIITTTTTTTTTT!"
They finally do and they say "WOW! You were right, I love this book. It really is everything I've ever wanted in a book and I'm ordering the next ones and anything this author writes ever!"
The overwhelming sense of pride we feel could power a country.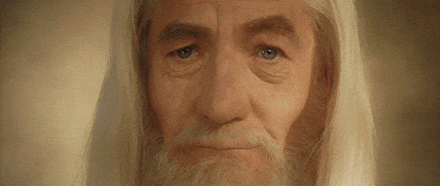 ---
(7) Re – Organising Bookshelves Gets Hard Sometimes When You Try To Follow A System
I mean… it does for me?
Currently my books are organised in alphabetical order (by authors last name) and Maggie Stiefvater (a.k.a. One of my all time favourite authors) is on the bottom shelf. Not in the centre. These are difficult times, I have to bend down to touch them? I no like.
If an author has reached SHRINE STATUS then they should have centre stage. Right?
I was thinking about organising my shelves into "Read" and "Unread" buuuut my unread books greatly outnumbers my read books. So that wouldn't work. oR wOuLd iT?!?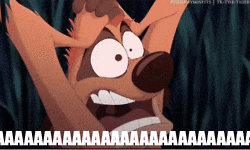 BUT IF OUR FAVOURITES ARE OUT OF SIGHT THE BIG PANIC SETS IN!
---
(8) We Tell The People Screaming Recommendations At Us That We'll "Get To It Soon!" … but we don't
BUT SO MANY NEW SHINY BOOKS CAME OUT! HOW ARE WE SUPPOSED TO STOP EATING THEM AND READ OTHERS??
but yet also we don't read all the new releases we buy… they sit on the shelves as well with "I'll get to you soon" echoing in their heads (except they're books… so they don't have heads??)
I've said I'll read things "as soon as I finish my current read"… but then I start reading something completely different. WE'VE ALL DONE THIS AT SOME POINT! DON'T LEAVE ME ALONE IN THE LAVA PIT HERE GUYS!!
BUT we do get to these long forgotten books eventually… it's just 8,000 years later is all.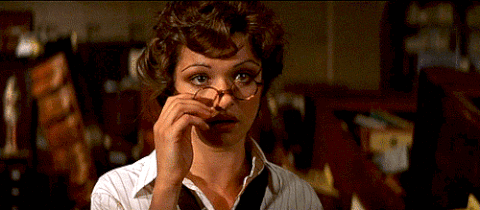 ---
(9) The Sniff
Whether they are your books or if you've just walked into a library, if you're a book lover you do The Sniff.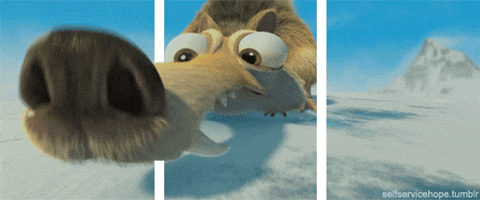 After you've sniffed enough book smell, you will soon unlock The Ultimate Sniff!
The Ultimate Sniff allows you to track down anywhere with a collection of books present, be it a library, a bookstore or a fellow book lovers' house. If there's books, you'll know in a single Sniff!
Non-readers would be so jealous of us, unlocking all these new powers just from loving books. But no reader seeks out The Sniff, the books grant that power for free. By smelling like absolute joy and happiness.
---
(10) Book. Art. (BONUS! Book Art On Purchasable Items!)
If we see character art of our favourite characters from our favourite books, it doesn't matter where we are when we see it, there will be an audible gasp – or at the very least a shift in facial expression to one of awe.
Sometime's it's not even art. Sometimes some one just designs a quote in a spectacular way, with a background that just screams "THIS IS JUST LIKE THE BOOK COVER BUT ISN'T! BUT THE COLOUR SCHEME SAYS IT IS!" And then we scream, because it's like another edition of your favourite book. And you don't? have? it? yet?
And example, would be art for V.E. Schwab's A Darker Shade of Magic trilogy, who's covers are all some variation of white, black and red (as are V.E. Schwabs' other books actually… A REOCCURRING AUTHOR THEME! WE LIKE!) so when I see a stunning quote design with those colours my first impression is "Oh, is this from ADSOM??" It usually is. We love.
Being able to buy actual, holdalbe, huggable items with beautiful art by ultra talented artists, with characters/quotes/designs of your favourite book on it, is a true gift. A great joy that we should all experience once in our lives. Because we need some way to say "THIS IS MY FAVOURITE!" without carrying said book every where we go and performing a presentation about how much you love that book every time someone asks.
…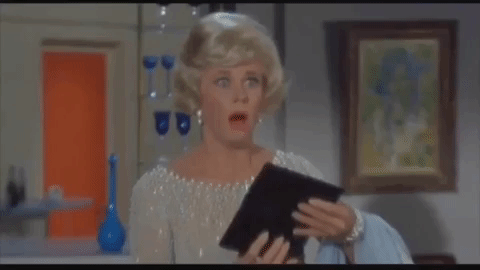 ---
Do any or all of these especially apply to you as a reader and book lover?? How do you organise your bookshelves??  How often do you perform The Sniff?? And be honest now… How much bigger has your TBR gotten just in the beginning of this year??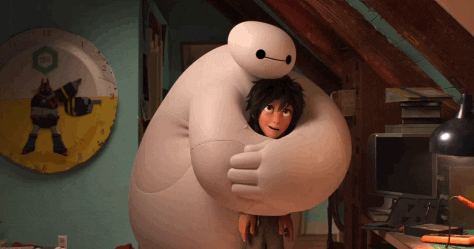 I hope everyone is safe and well amidst the craziness of the world right now. Don't forget to look after yourselves and give yourself as much comfort as possible. The full package! Snuggle up in blankets with some tea or coffee (or hot chocolate!) and read some good books or watch some good shows. It's okay not to be super productive now that every one is staying inside. Do things at your pace, however you want to. You're doing great! ❤