Chances are, if I loved a book, you will be hearing about that book whether you choose to or not.
The Screech if Love is the most powerful screech. You can't escape it…
But what about the books in between? The books you liked but had read just before an ULTIMATE FIVE STAR RATING BOOK THAT YOU HAVE TO SQUEEEE ABOUT AT MAXIMUM VOLUME!
Some of my FIVE STAR SQUEEEE worthy books include; The Cruel Prince (The Folk of the Air Trilogy) by Holly Black, The Raven Cycle and Call Down the Hawk by Maggie Stiefvater…. as well as anything else by Maggie Stiefvater tbh, Sorcery of Thorns and An Enchantment of Ravens by Margaret Rogerson, The Illuminae Files and Angelfall by Susan Ee.
There are many, many more. BUT THIS POST ISN'T ABOUT THEM! THIS ONE IS FOR THE FORGOTTEN, PRECIOUS TREASURES! THE ONES I SAY I LOVE BUT DON'T SQEEE ABOUT ENOUGH!
I haven't shown them half the love they deserve…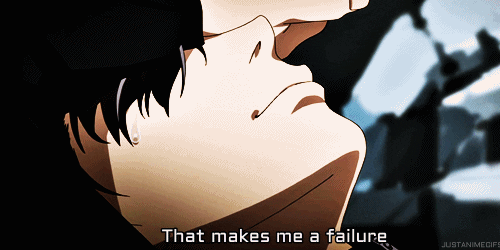 WHICH BRINGS US TO THIS LIIIIIIIST!!!
Which is in no particular order by the way… my favourite books are already at war for the top spot.
But the Raven Cycle sits up there smugly knowing they will remain undefeated.
It's Ronan Lynch…. Ronan Lynch is sitting smugly while the rest of the Gangsey tells him to stop antagonising everyone.
---
Top Ten Tuesday is a weekly meme by That Artsy Reader Girl in which readers come together each week to scream about either their favourite books or their TBRs (that's basically what this is… don't try and tell me otherwise!)
Today's Prompt is "Books I enjoyed but don't talk about enough!"
All book covers are linked to the books respective Goodreads pages, clicking on them will take you there!
---
This Mortal Coil (Book #1) by Emily Suvada
Genre: Young Adult, Science Fiction, Dystopia.
Science focused on the genetic type (people can recode their DNA via implanted technology in their arms, and it's pretty darn cool!), Dystopian world, Hacking Queen, BIG SECRETS THAT SMACK YOU IN THE FACE! Romance 😉
---
Beyond a Darkened Shore (Standalone) by Jessica Leake
Genre: Young Adult, Fantasy, Mythology.
Viking inspired, Norse and Pagan Gods, Dark magic, set in Old Ireland (Éirinn), enemies to lovers romance.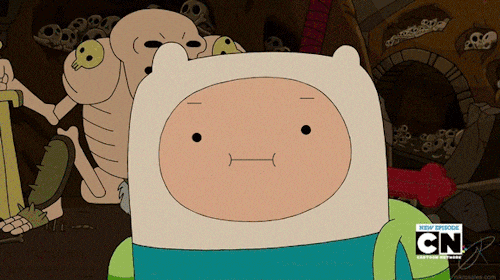 ---
Black Bird of the Gallows (Standalone) by Meg Kassel
Genre: Young Adult, Paranormal, Romance.
New boy in town is friends with crows, main protagonist gorl thinks he be cute but spooky. THE BEES ARE EVIL! STAY AWAY FROM THE BEES! MC is a popular DJ but hardly anyone knows, but we like seeing music in books, so hello! BIG DISASTER IS BIG AND DISASTROUS!
---
To Kill a Kingdom (Standalone) by Alexandra Christo
Genre: Young Adult, Fantasy, Retelling, Romance.
SIRENS! SIRENS WHO STEAL HEARTS AND BURY THEM IN THEIR BEDROOMS! Lira's mama is the Sea Queen and curses her to become a Human (gross) and she can only return if she brings the heart of Prince Elian, WHO IS THE BEST BEAN! Prince Elian is a good boy who doesn't want to be king, and hunts sirens on his pirate ship because they keep killing people but WHOOPS he fell in love with one.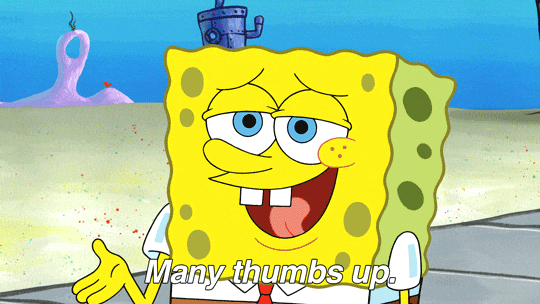 ---
The Wish Granter (Book #2, Standalone) by C.J. Redwine
Genre: Young Adult, Fantasy, Retelling, Romance.
Rumpelstiltskin is the bad guy. Very bad. And very tricksy. Ari is a reluctant Princess who things the only good thing about balls are the snacks. Sebastian is a precious boi we must protect forever (even though he's a weapons master… so he can protect himself really). Soft romance was very soft, more of this please and thank you (but for the love of god, less of this unending pain and looming death please. Just the soft. For my heart).
I loved this one way more than Shadow Queen because it literally had me on edge. I was so STRESSED. But in a good way, Teague (Rumpelstiltskin) was a very interesting villain that I really liked.
---
The Darkest Part of the Forest (Standalone) by Holly Black
Genre: Young Adult, Fantasy, Romance.
FAE! We love some Fae books. And the fae are tricksy and will turn you into a rock for fun, bless. Hazel and her brother Ben, are fascinated by the Faerie Prince sleeping in a glass coffin in the middle of the woods, and he be waking up and throwing their lives into chaos. The romances were super cute too! Hazel's was cute but I was way more invested in Ben's tbh. SOFT BOY BEN DESERVES ALL THE LOVE! (and I was beyond thrilled that the characters appeared in The Cruel Prince briefly, and that Ben was still with his fae boyfriend. I. am. SOFT!)
---
Lament (Book #1) by Maggie Stiefvater
Genre: Young Adult, Fantasy, Paranormal, Romance.
MORE FAERIES! But these ones are both tricksy and dangerous. Like, they'll lure you away and make you walk through a swamp while you think you're running through rainbows, but they might also bite your nose off. Main Character is a musician (again, we love music here!!!!), and a harpist at that! She can also see faeries. Love interest is an assassin (of the "I have no control over my own body and I have frequent nightmares about those I kill" kind. he also really likes music. Bless.)
---
Related post:
My Review of Lament by Maggie Stiefvater!
---
Eliza and Her Monsters (Standalone) by Francesca Zappia
Genre: Young Adult, Contemporary, Romance.
ART! LOTS OF ART! ART EVERYWHERE! Main character Eliza is a comic artist, and her webcomic Monstrous Sea is super popular, but her identity is anonymous. She is also incredibly anxious and introverted and I feel like Zappia wrote this so friggin well, I was not expecting to feel so seen while reading this book. The Love Interest is a writer, more specifically he is super popular online for his fan fiction. That is, fan fiction he writes of Monstrous Sea.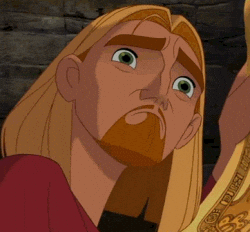 ---
Related Posts:
My Full Review of Eliza and Her Monsters by Francesca Zappia! (but be warned, this was the first review I ever wrote and it. is. messy. Very Messy!)
---
Snow Like Ashes (Book #1) by Sara Raasch
Genre: Young Adult, Fantasy, Romance.
I love this whole trilogy actually. But I rarely speak about it?
…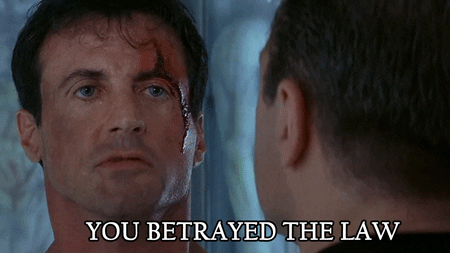 The four Seasons are Kingdoms! And Spring is bad. Very bad. The books follow a handful of Winterians whose Kingdom has been destroyed and their people enslaved (see above… Spring bad), and they want them and their Kingdom back. Our MC is Meira who was raised by a Winter General and who wants so desperately to help fight back against the bad guys so that her friend (and long time crush) Mather, can sit on the throne of Winter.
It's been a while since I read these but my gosh do I remember the LooooooooVE! (Both the one I feel FOR this book and the one IN the book [Meira and Mather for the WIN!])
---
Rebel of the Sands (Book #1) by Alwyn Hamilton
Genre: Young Adult, Fantasy, Romance.
Desert! Djinn! I keep buying books whenever someone says it has Djinn. I can't help it. It's not my fault.
Rebel of the Sands, as its title suggests, is set in a desert! We love a desert setting, but even better. Gunslinging. Gunslinging in the desert. Our MC Amani is a Gunslinger, a very good one, and in an attempt to run away from her home, Dustwalk, to escape being married off or dead, she enters a competition that would get her enough money to do so. At this competition she meets a foreigner, who goes by Jin, who is apparently also good at shooting.
And so, he becomes her escape. But also drags her into a lot of trouble. Big trouble. Like, rebellion kind of trouble.
I love this one, I need to reread. An adventure across the sand, a little DASH of romance and some epic magic is all I need, thank you.
---
I like how I went from writing what you would find in the book, to basically writing a mini review/summary for each book. I don't even know how I changed without realising?
What books have you enjoyed but don't squeal about often enough?? And what books do you scream about most often?? Have you read any on my list?? What did you think?? 
I hope you are all safe and healthy! ❤
You can find me here too:
INSTAGRAM, TWITTER, GOODREADS, PINTEREST
Related Posts:
Books I Loved But Never Wrote a Review For
Books I Almost Didn't Read But Am So Glad I Did
Books I Would Reread, Reread and Reread Until My Eyes Fall Out